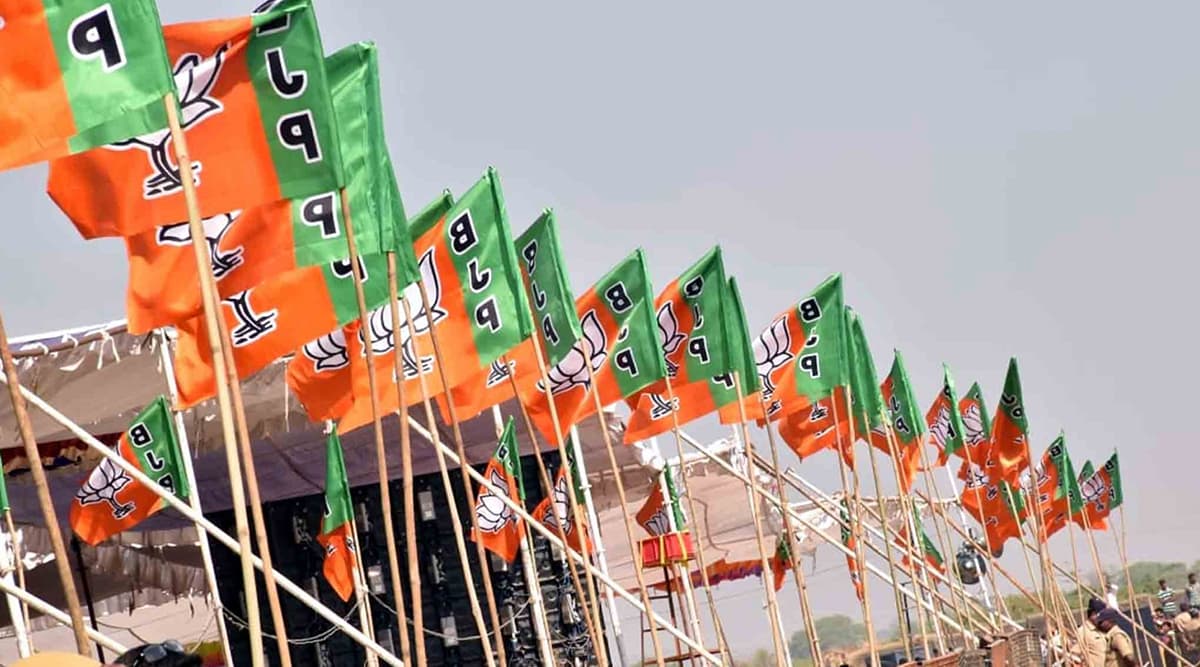 New Delhi, January 20: The Bharatiya Janata Party (BJP) will contest the upcoming Delhi Assembly elections in alliance with its Bihar partners, Janata Dal-United (JDU) and the Lok Janshakti Party (LJP). According to reports, the saffron party has agreed to give two seats to the JD(U) and one to the LPJ. The BJP will contest on the remaining 67 seats. Delhi Assembly Elections 2020: AAP Declares List of Candidates for All 70 Seats; Arvind Kejriwal Retains New Delhi, Manish Sisodia From Patparganj, Check All Names.
JD(U) spokesperson KC Tyagi welcomed the development. However, LJP leader Kali Pandey, who is his party's in-charge for the 70-member Delhi assembly polls, said he was unaware of this. Reports claimed that the JD(U) would contest from Sangam Vihar and Burari constituency and the LJP from Seemapuri.
The development came on the day, when BJP's ally Shiromani Akali Dal (SAD) announced that it would not contest the Delhi Assembly elections amid differences with the BJP over the contentious Citizenship Amendment Act (CAA) and the National Register of Citizens (NPR). However, some reports claimed that the SAD had taken the decision of not contesting the Delhi Elections after disagreements with the BJP over seat-sharing.
On January 17, The BJP announced the first list of candidates for Delhi assembly elections 2020. The party named their candidates from 57 out of 70 constituencies. Among major candidates named by the party, includes Kapil Mishra from Model Town, Vijender Gupta from Rohini, Rekha Gupta from Shalimar Bagh and Suman Kumar Gupta from Chandni Chowk constituency.
The 2020 Delhi Elections is scheduled to take place on February 8, while the votes will be counted on February 11. The result will be declared on the same day. In these elections, the main contest will be between the BJP, Aam Aadmi Party and the Congress.