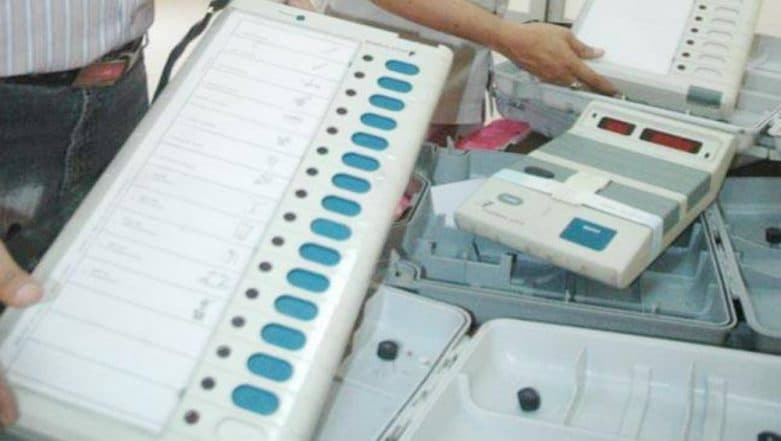 Raipur, November 20: While the first phase of elections is underway in Chhattisgarh, reports emerged from parts of Bastar and Rajnandgaon claiming that the electronic voting machines (EVM) have malfunctioned. To control the misinformation from spreading, the Election Commission issued a statement, dismissing the EVM glitch reports as "rumours".
The Commission said that none of its designated polling centres have reported any EVM glitch so far, adding that voting at the all booths is conducted smoothly. Notably, 10.8 per cent polling had been recorded till 10am. IED Blast Triggered by Naxals in Dantewada During 1st Phase of Voting.
"Certain sources are spreading rumours that EVMs are malfunctioning repeatedly. This is to clarify that above info is false. Voting is going on smoothly. If at all, any glitches are noticed, issue is sorted out as quickly as possible," said the statement issued by the Election Commission.
Voting is being conducted in 18 constituencies of Chhattisgarh. The seats fall in Bastar (12) and Rajnandgaon (6) districts. Polls were separately arranged in these assembly segments as they are affected by Left Wing Extremism (LWE).
In the last elections, the Congress had 12 of the 18 seats falling in this belt. The Rajnandgaon town constituency, however, is a bastion of BJP veteran and Chief Minister Raman Singh, who has been representing the constituency since 2003.
Singh, however, faces a stringent challenge this time as former BJP leader and niece of late ex-prime minister Atal Bihari Vajpayee, Karuna Shukla, has challenged him on a Congress ticket. The party had released its manifesto from Rajnandgaon on Saturday, in a bid to bolster Shukla's prospects.