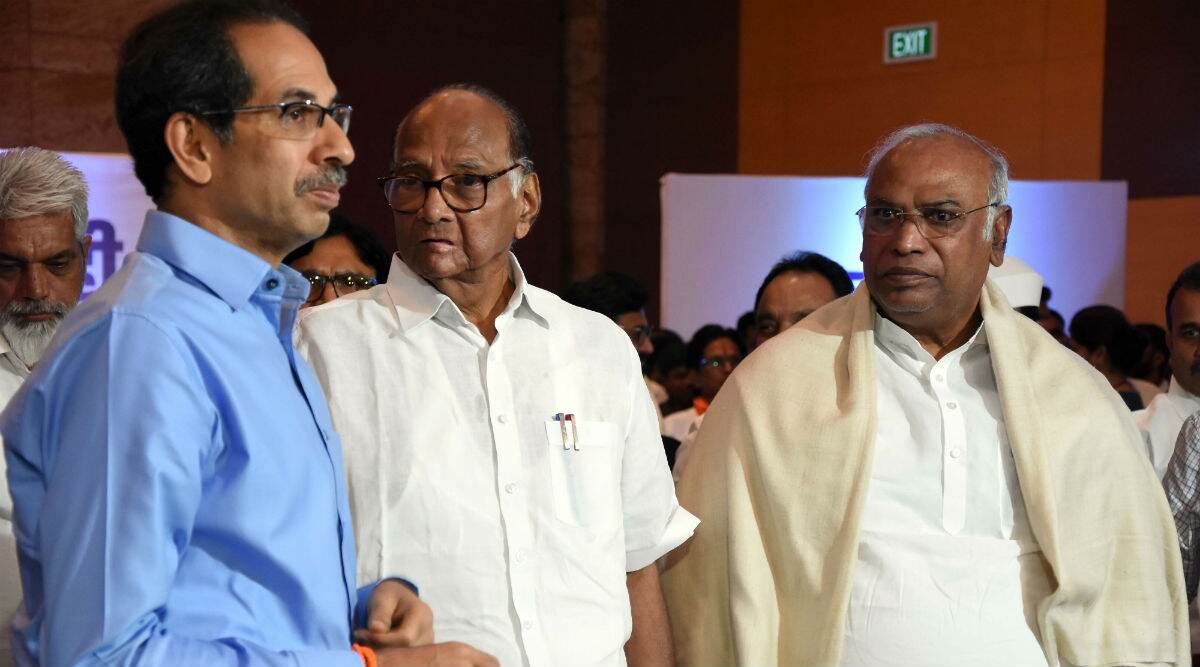 Mumbai, November 28: Ahead of the swearing-in of Maharashtra Chief Minister-designate Uddhav Thackeray, the Maha Vikas Aghadi, comprising the alliance of the Shiv Sena, the Nationalist Congress Party (NCP) and the Congress, finalised the Common Minimum Programme for the government. The Common Minimum Programme of the Maha Vikas Aghadi focuses on farmers' issues, employment, women safety, education and urban development. Ajit Pawar Confirms He Won't Take Oath Today, NCP Remains Undecided on Deputy CM Post.
"The alliance partners commit to uphold the secular values enshrined in the Constitution," read the preamble of the Common Minimum Programme. "On contentious issue of national importance as well as of state importance especially having repercussions/consequences on the secular fabric of the nation, the Shiv Sena, the NCP and the Congress will take a joint view after holding consultations and arriving at a consensus," it stated. Uddhav Thackeray Swearing-In Ceremony: Arvind Kejriwal to Skip Shiv Sena Chief's Oath, Here's Why.
On the farmers' issue, the Common Minimum Programme says the Maha Vikas Aghadi government will announce loan waiver and financial assistance for crop loss due to premature rains and floods. The construction of a sustainable water supply system in drought-affected areas will also be in focus. The Common Minimum Programme further talks about taking steps to provide "remunerative prices" for farm produce.
Full Text of Common Minimum Programme of Maha Vikas Aghadi:
Common Minimum Program of 'Maha Vikas Aghadi' (NCP-Congress-Shiv Sena alliance). pic.twitter.com/2qw2ECwRkU

— ANI (@ANI) November 28, 2019
To tackle unemployment, the Maha Vikas Aghadi plans to fill all vacant posts in the government departments. A fellowship for educated unemployed youths and reservation for locals in jobs are also on the agenda of the Common Minimum Programme. The coalition said that women's safety will be the highest priority and the government will ensure free education for girls from economically weaker sections.
Other schemes to be implemented include interest-free education loan for children of farm labourers and students belonging to economically weaker sections, One Rupee clinics and food at Rs 10 in the state. The Common Minimum Programme was announced at a joint press conference by Shiv Sena Legislature Party Group leader Eknath Shinde, NCP Legislature Party Group leader Jayant Patil, NCP National Spokesperson Nawab Malik and Congress Legislature Party Group leader Balasaheb Thorat.