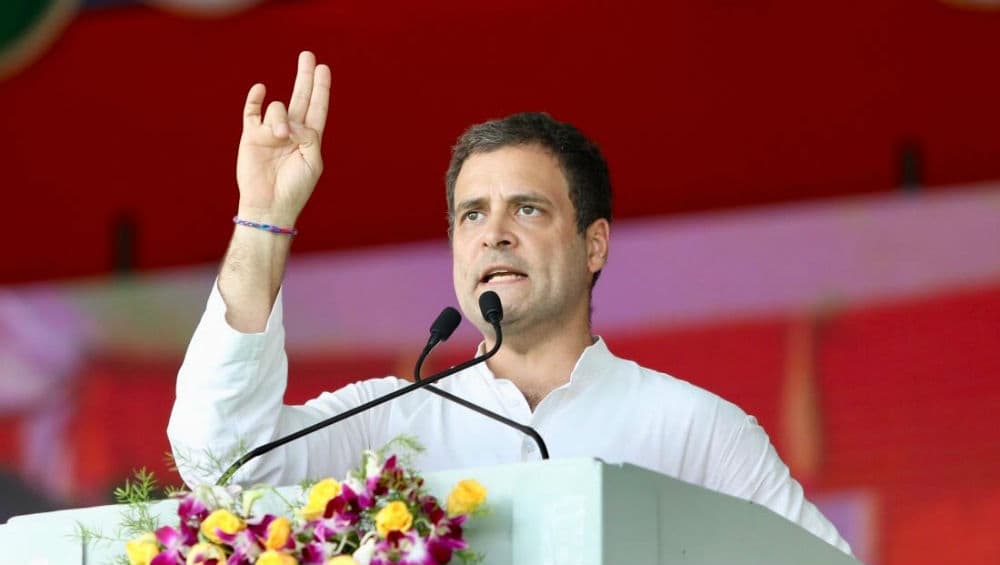 New Delhi, December 6: The Indian National Congress is planning to bring Rahul Gandhi back as party president, nearly six months after he quit from the post following the party's defeat in 2019 Lok Sabha Elections. Speaking to media in Kerala's Wayanad, senior party leader KC Venugopal said that his decision to quit from chief position was emotional and he will return soon. Kerala: Rahul Gandhi Appreciates Class 11 Student Fathima Safa Who Turned Translator for Congress Leader in Wayanad (Watch Video).
"The country is going through a critical phase. The party needs his leadership most now. There is a loud chorus from party workers from different parts of the country and we all hope he (Rahul Gandhi) will listen to them soon," the Congress leader said, Hindustan Times reported. List of Non-Nehru, Non-Gandhi Party Presidents of Congress Since 1947.
The Gandhi scion stepped down from the President's post in July this year after Congress' drubbing performance in general elections. In the parliamentary polls, the Congress could only win 52 seats and Rahul Gandhi was also defeated in his traditional seat Amethi.
Reportedly, a meeting of the All India Congress Committee (AICC) is scheduled to be held next month where Rahul Gandhi will be elected as the President. However, Congress leader Shaktisinh Gohil refuted the speculations and said that no decision has been taken yet.