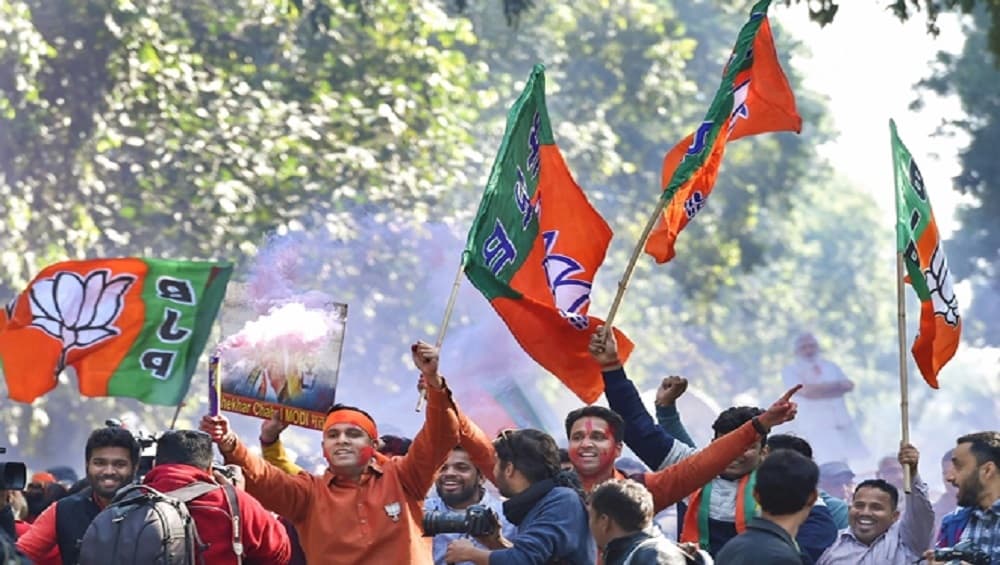 Mumbai/Chandigarh, October 23: The Bharatiya Janata Party (BJP) is headed for a decisive victory in the Maharashtra and Haryana assembly elections 2019, predicts the Satta bazaar in both the states. The predictions favouring the saffron camp gained impetus after the release of the exit poll results on Monday evening. Exit Polls Results 2019: Modi Wave Turns Tsunami? BJP Set For Historic Mandate in Maharashtra, Haryana Assembly Elections, Predict Surveys.
In Maharashtra, the BJP-Shiv Sena combine is expected to bag over 200 out of the 288 seats, as per the post-election survey. In Haryana, the aggregate of all major exit polls has predicted the BJP to win 63-69 out of the 90 constituencies in the state.
The total quantum of satta bazaar game in Maharashtra is predicted to be Rs 30 crore, according to reports. The Matka players claim that the BJP has a bet of Rs 60 for 120 seats, and Rs 3 for Shiv Sena which is predicted to bag 85 constituencies.
For Congress, a rate of Rs 2.50 is prevailing for 30 seats the party is estimated to win, followed by Rs 3.50 for 30 constituencies which the Nationalist Congress Party (NCP) is expected to wrest.
In Haryana, a punter based in Sirsa told reporters on condition of anonymity that the BJP is predicted to win 59 to 61 seats. The Congress is likely to secure 13-15 constituencies, whereas, the Dushyant Chautala-led JJP may win 9-11 assembly segments.
Polls in the Haryana and Maharashtra were held in a single-phase on October 21. A total of 90 and 288 seats were contested in the two states, respectively. Political pundits had predicted a cakewalk for the BJP in the two states, as the elections are being held in less than six months of Prime Minister Narendra Modi's historic win at the Centre. The Opposition, which faced a brutal drubbing, was yet to regain grounds.