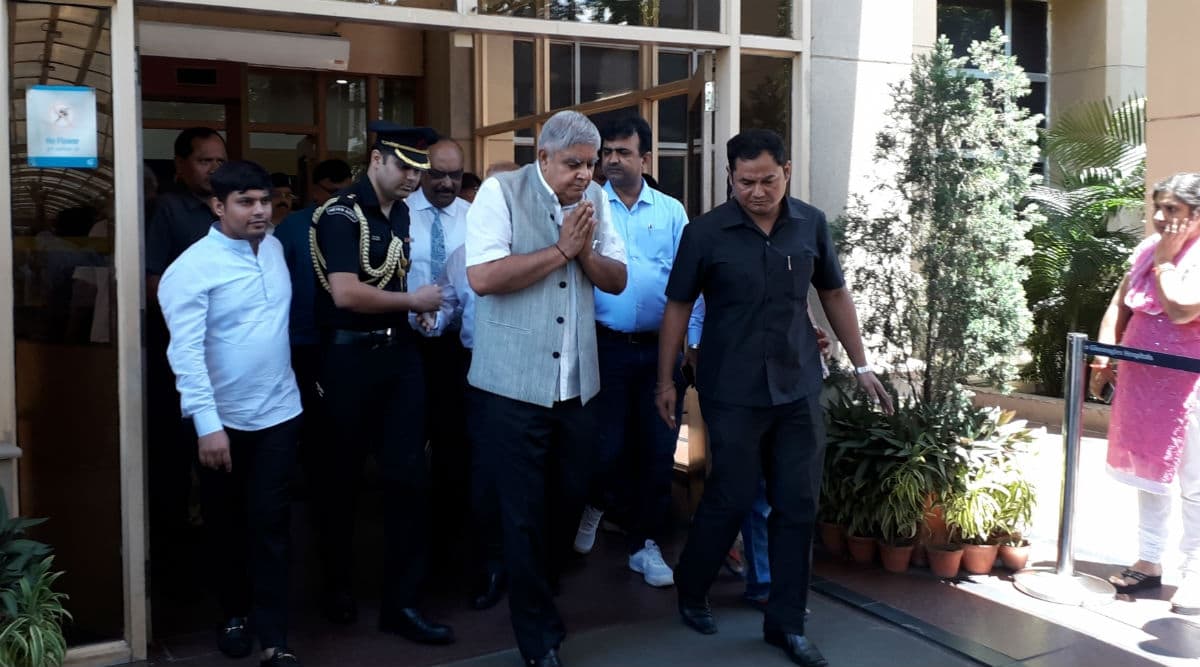 Kolkata, December 10: The tussle between the ruling Trinamool Congress (TMC) and West Bengal Governor Jagdeep Dhankhar intensified on Tuesday with the state assembly curtailing his powers as chancellor of state universities. A set of rules was notified by the higher education department, headed by minister Partha Chatterjee. The rules curtail Governor Jagdeep Dhankhar's powers as chancellor of state universities, reported Hindustan Times. West Bengal Governor Jagdeep Dhankhar Fumes After Mamata Banerjee Government Delays Response to His Request For Helicopter.
The gazetted notification issued by Chatterjee abolishes the chancellor's secretariat, curtails the chancellor's authority in choosing vice-chancellors, takes away his power to convene meeting of the highest bodies of the universities or take action against vice-chancellors. "In case of appointment of the vice-chancellor of a university, the chancellor shall maintain the order of preference of names placed before him," read the notification. Earlier, Governor was free to choose one of three names suggested by the state government. West Bengal Governor Jagdeep Dhankhar Says He Felt Insulted at Durga Puja Carnival Hosted by Mamata Banerjee.
"Every communication proposed to be made by the chancellor to any state-aided university shall be routed through the department and action on such communication shall be taken once the same is endorsed by the department. However, there shall be no chancellor's secretariat," one of the rules says.
"The meeting of the senate/ court or the syndicate/ executive council or the governing board or of any other bodies or authorities of the university, as the case may be, shall be convened by the vice chancellor with an intimation to the department and the department, may intimate the same wherever necessary, to the chancellor for record," reads another section of the notification.
The government introduced the new rules, named West Bengal State Universities (Terms and Conditions of Service of the Vice-Chancellor & the Manner and Procedure of Official Communication) Rules, 2019, to the West Bengal Universities and Colleges (Administration and Regulation) Act, 2017. Ever since he assumed office on July 30, Dhankhar and the TMC have been at loggerheads with Chief Minister Mamata Banerjee calling him "an agent" of the Centre.