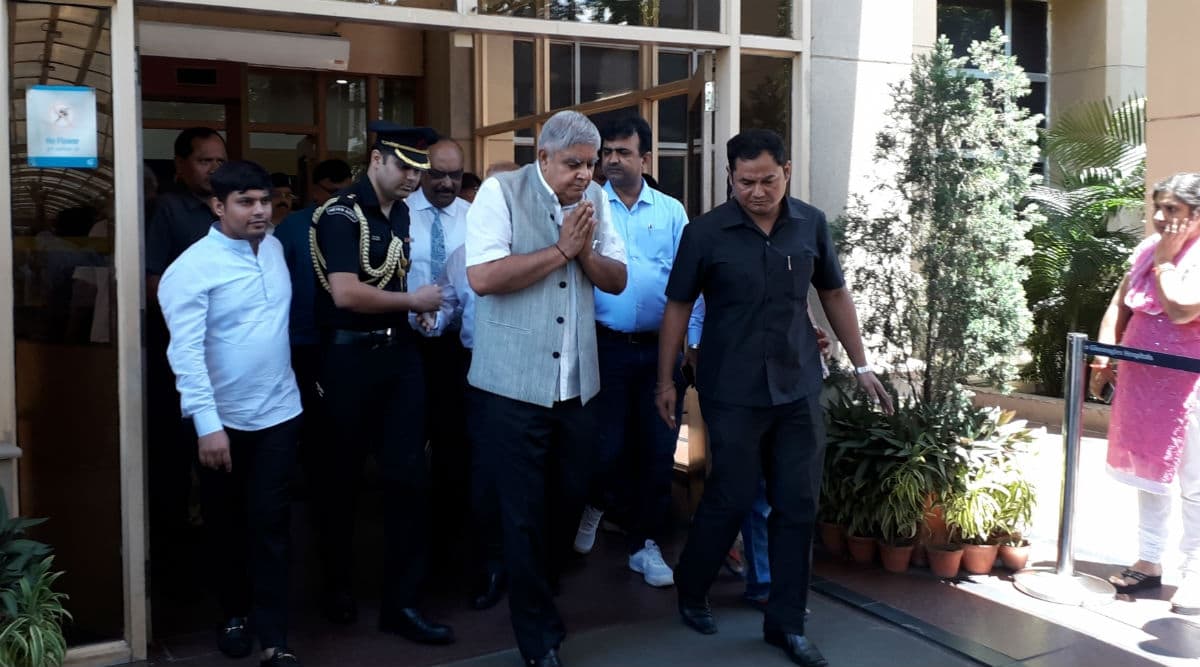 Kolkata, October 15: West Bengal Governor Jagdeep Dhankhar on Tuesday said that he felt "humiliated" after he was denied a seat on main dais at a Durga Puja carnival hosted by Chief Minister Mamata Banerjee on October 11. Jagdeep Dhankhar also complained that though he attended the entire programme from beginning to end, he was not shown even once on the multi-camera footage. The Governor was reportedly given a seat at a corner dais. Babul Supriyo Heckled, Slapped, Punched: West Bengal Governor Jagdeep Dhankhar Rushes to Save BJP MP in Jadavpur University.
"I felt insulted at the carnival. I am deeply hurt and disturbed. The insult was not to me but to every people of West Bengal. They will never digest such as insult. I am a servant of the people of West Bengal. Nothing can deter me from performing my constitutional duties," visibly emotional Dhankhar told reporters. His voice was quivering when he said he was "speaking out of my injured heart" and could even cry. TMC Leader Chatterjee Hits out at WB Governor for His Comments on Murshidabad Triple Murder.
"For four hours or more I was there and your press coverage was totally blacked out...This is unheard of. You will never find it anywhere else. Someone told me it was reminiscent of the Emergency," said Dhankhar. While the Governor did not name anyone, he said that it was a great discourtesy to him and it had taken him three days to recover from this "injury " to his heart. He went on to call it a painful moment of his life.
"I will be there despite the insult because I have to recognize the talent of the people of West Bengal. I have to suffer for them, I will suffer. If I have to suffer more insults, more affronts...This bad taste in my mouth has been created by people who perhaps do not have the mindset and the large heart that people of West Bengal have...I appreciate this discourteous approach by the government for the first servant. I'm sure they'll do soul searching and make amends," Dhankar added.