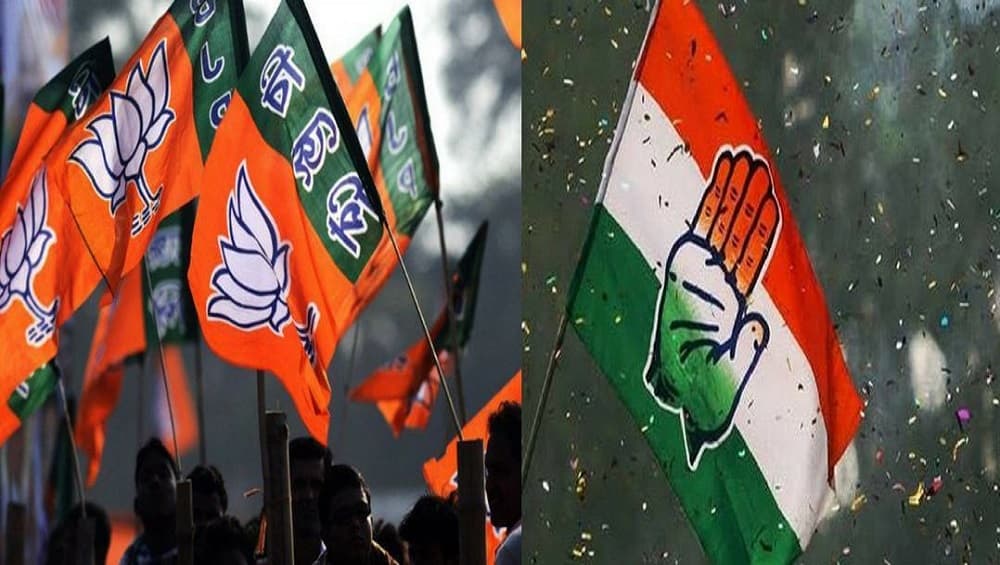 Chandigarh, September 21: Election Commission of India (ECI) on Saturday announced the dates of Haryana Vidhan Sabha Election 2019. With just a few days remaining for the polls, there are many questions such as will the Bharatiya Janata Party (BJP) will be re-elected? Will the Congress make a comeback? ABP News-CVoter Opinion Poll has predicted that Manohar Lal Khattar-led BJP is the first choice of people. Haryana Assembly Elections 2019 FAQs: When is Voting? Date of Results And Other Questions Answered.
Around 46 percent of the people said that they will vote for the saffron party in Haryana Assembly Elections 2019, while 22 percent preferred Congress. The BJP is likely to increase its seats from 47 to a whopping 78 seats, whereas the survey shows a dip in Congress' seat share from 15 to 8 seats, says ABP News Opinion poll.
Tweet by ABP News:
#OpinionPollWithABPNews | #Haryana Opinion Poll | 90 seats

BJP set for a massive mandate with:#BJP: 78#Congress: 8#JJP: 1

Others: 3

Watch LIVE: https://t.co/DklVA2kRqn pic.twitter.com/Lk2axSZMvY

— ABP News (@ABPNews) September 21, 2019
The survey shows that Manohar Lal Khattar remains the favourite Chief Minister of Haryana with 48 percent people want him to continue. Thirteen percent people preferred Congress' Bhupinder Singh Hooda to become the CM. Haryana Assembly Elections 2019: Full List of Constituencies With Current MLA Names and How BJP, Congress, INLD Performed in 2014.
Meanwhile, the five-year term of Haryana Assembly will expire on November 2. Haryana, along with Maharashtra, will go to polls in a single-phase on October 21. The counting of votes and announcement of results will take place on October 24.