Shama Sikander did a show in the early 2000s, Yeh Meri Life Hai, which means, "It's my life"—a motto the actress interestingly seems to hold on to this day. The 36-year-old loves to travel, loves to dress up and most importantly, not give a damn about log kya kahenge! Shama recently posted some hot pics of herself in a sexy black monokini on Instagram and unsurprisingly has gone viral. An avid traveller, the bold Maaya actress is enjoying her time off on an exotic vacation. The bawdy beauty is seen seductively posing on a yacht, and these pictures of Shama Sikander might make you feel a bit jealous. Aashka Goradia Goble Posts a Picture in Black Bikini and It's Just the Beginning of Her Hot Instagram Photo Collection!
Sharing pics from her latest vacay at an undisclosed location, Shama is giving serious body as well as travel goals. The TV star posted three photos of herself in a backless, halter-neck monokini and all are smoking hot. She writes, "The ocean is everything I want to be. Beautiful mysterious, wild & free.... #abdilkisunn." Yes, #AbDilKiSunn (Ab Dil Ki Sunn) is a special hashtag Shama uses in all posts, and it means, "Listen to your heart." Well, you are Shama, and there's no doubt about it.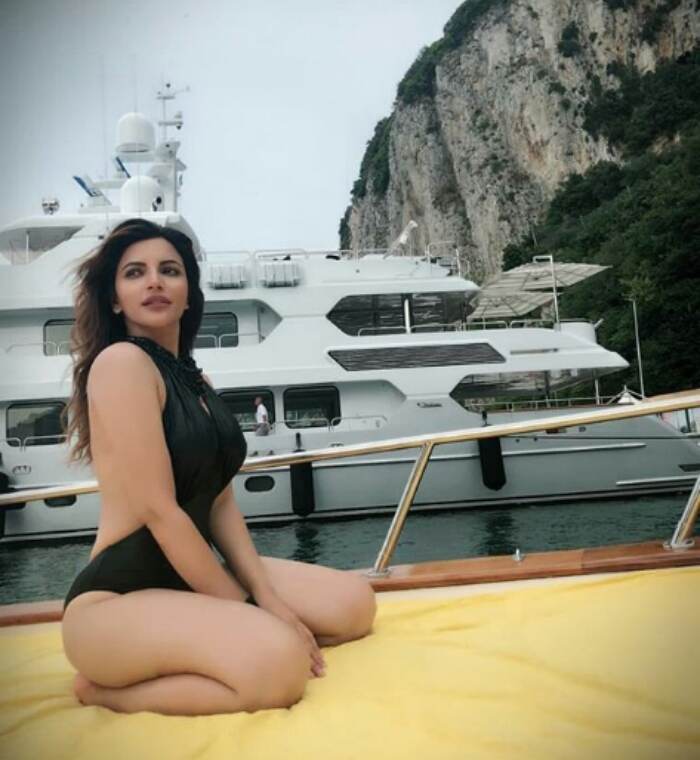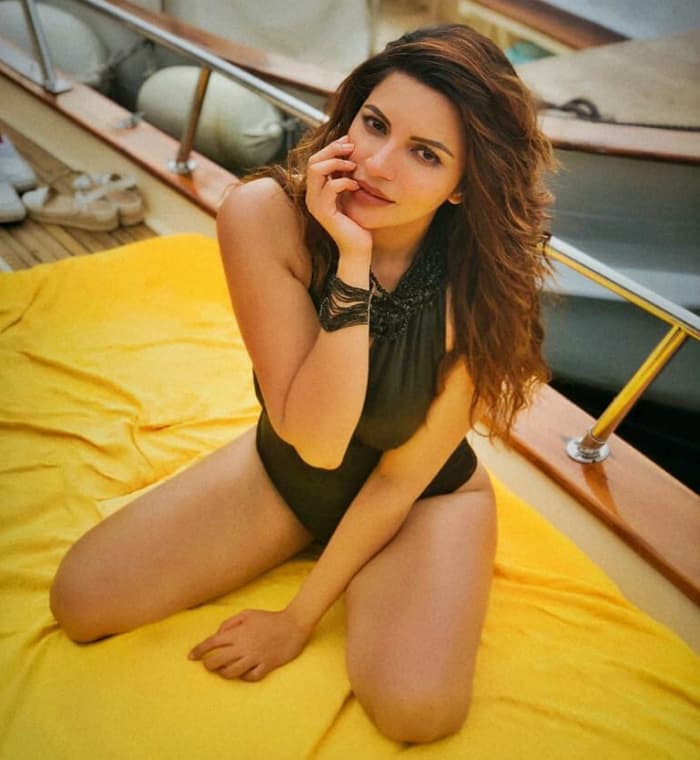 If you're into travelling or fashion, it is time you take a glance through Shama Sikander's Instagram feed. The girl is quite serious about both her roles. From capturing the beauty of Switzerland to visiting the locales of Prague to chilling in Budapest, Shama is living her dream of a globetrotter. As for her style statements, Shama is every millennial's style icon. And, you also realise the actress to be not the shy-types when it comes to flaunting her well-toned body. Shama loves to show off her desirable body and is unapologetic about it.
Travelling is Bliss
Travel is Therapy
And, Travel is PURE LOVE!!
Apart from her role as a social media influencer, Shama is also keen on proving her acting mantle, but not by doing run-of-the-mill roles. Despite beginning her acting career with Bollywood movies, including Aamir Khan's Mann, Shama Sikander is now interesting in taking challenging roles like the short film Sexaholic (story on a woman's sex addiction) and a web series Maaya, which dealt with bold topic of BDSM (bondage, discipline, dominance and submission). Daring, we must say.