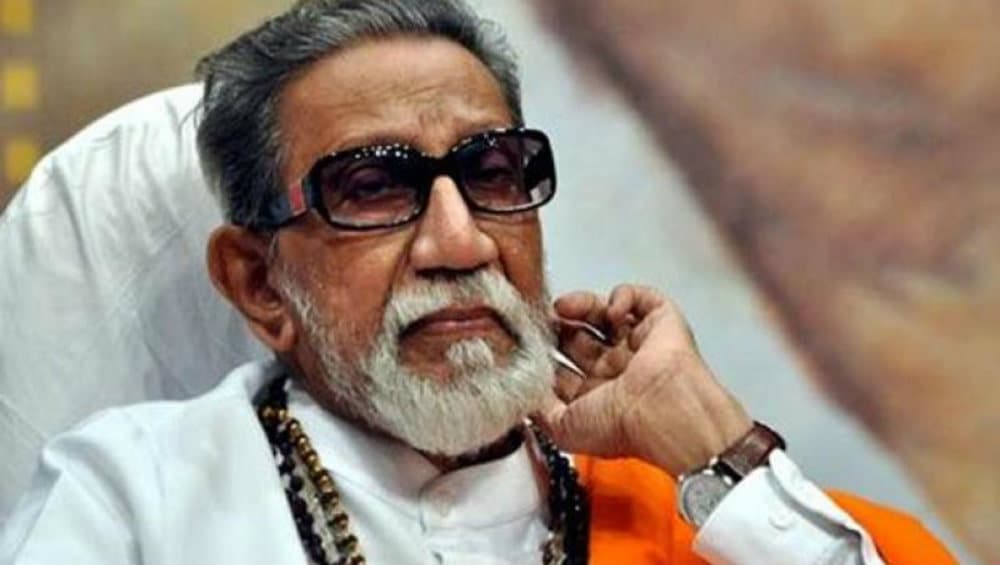 Bal Keshav Thackeray, also called as Hindu Hruday Samrat by his followers, was born on January 23, 1947. The Shiv Sena founder began his professional career as a cartoonist in a Mumbai daily but soon left the paper to start his own political weekly, Marmik. Through Marmik, Thackeray campaigned against the growing influence of non-Marathis communities in Bombay (now Mumbai). The Sena founder had a very special place in his follower's heart but he never contested any elections.
The success of Marmik prompted Thackeray to form Shiv Sena in 1966. From the start, Thackeray had said that Shiv Shiva is not a political party but army of Chhatrapati Shivaji Maharaj. Known as Balasaheb and Hindu Hruday Samrat, he virtually ruled Mumbai for nearly four decades. On his 94th birth anniversary, here are some of his thoughts.
Bal Thackeray's Stand on Hindutva:
"It is my dream that we would create a Hindustan of the Hindus. Maharashtrians or Punjabis alone cannot fight against Islam. That is why, I appeal to all Hindus to break the linguistic wall around them and come together so that we can bring Islam in this country down to its knees."
Bal Thackeray on Hitler:
On 29 January, 2007, he cleared his stance on he been compared with Hitler. He said, "Hitler did very cruel and ugly things. But he was an artist, I love him (for that). He had the power to carry the whole nation, the mob with him. You have to think what magic he had. He was a miracle…The killing of Jews was wrong. But the good part about Hitler was that he was an artist. He was a daredevil. He had good qualities and bad. I may also have good qualities and bad ones."
Balasaheb on Sonia Gandhi's Entry into Politics
While criticising the presence of Sonia Gandhi into politics, Thackeray had said that it will be better to hand back the country to British rather than Sonia Gandhi ruling the country. "I would prefer handing back power to the British, who have at least experience of ruling the country for 150 years," he said.
Balasaheb Thackeray died on November 12, 2012, as a consequence of a cardiac arrest. His annual address at Mumbai's Shivaji Park was popular among his followers. In 2012, he gave a videotaped speech and urged his followers to "give the same love and affection to his son and political heir Uddhav as they had given him". Last year, a biopic titled Thackeray, starring Bollywood actor Nawazuddin Siddiqui was released on January 25, 2019.