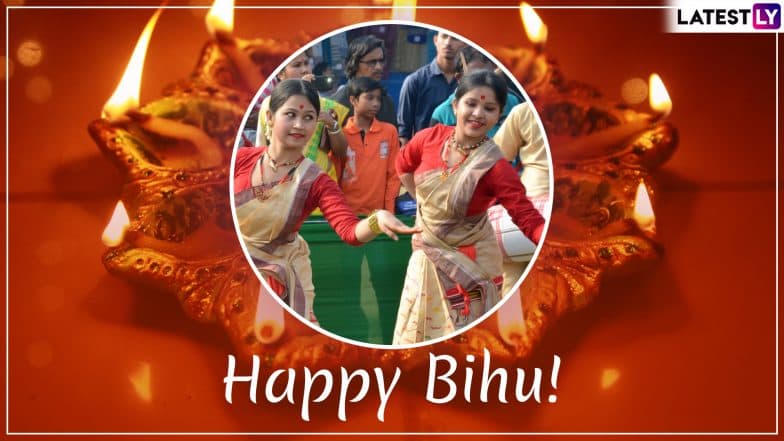 Bihu 2019, which is the Assamese New Year will be celebrated on April 15 this year. Also known as Bohag Bihu, it is the harvest festival of Assam. Bohag Bihu is also called as Rongali Bihu, which usually falls in the month of April. On this day, there is a shift in the Sun's solstice.  It is a time of fun and merriment for people in the community. Like every other festive occasion, people gear up for this one with great enthusiasm. The celebrations for Bihu go on for a week. Along with all the festive celebrations, people also exchange Bihu wishes and messages with their loved ones. We give you some lovely Bihu greetings and images which you can share on your social media and give Happy Bihu wishes to everyone. Bohag Bihu 2019 Date & Significance: Know History Associated With the Seven-Day Festivity of Rongali Bihu.
The festival of Bihu is very enthusiastically celebrated in the state of Assam and northeastern India. People prepare special sweets to celebrate a good harvest. Farmers prepare the fields for cultivation of the next crop and there is the joy of new beginnings all around. People clean their houses and decorate them for the New year. They wear new clothes, there are local songs and dance performances in many areas. If you are looking for Happy Bihu greetings, messages and images to share and spread the peace and happiness quotes, we give you a wonderful collection below. You can use these Bihu SMS, Happy Bihu images and greetings to send to all your friends and family. Bohag Bihu Recipes 2019: From Tilpithe to Tenga Dal Here Are Traditional Assamese Dishes You Can Make to Celebrate Rongali Bihu.
Bihu Wishes and Greetings
Message reads: Let us vow to take life in our stride this Bihu and make it tolerable as well as beautiful by accepting sorrow and happiness with sanity. Happy Bihu!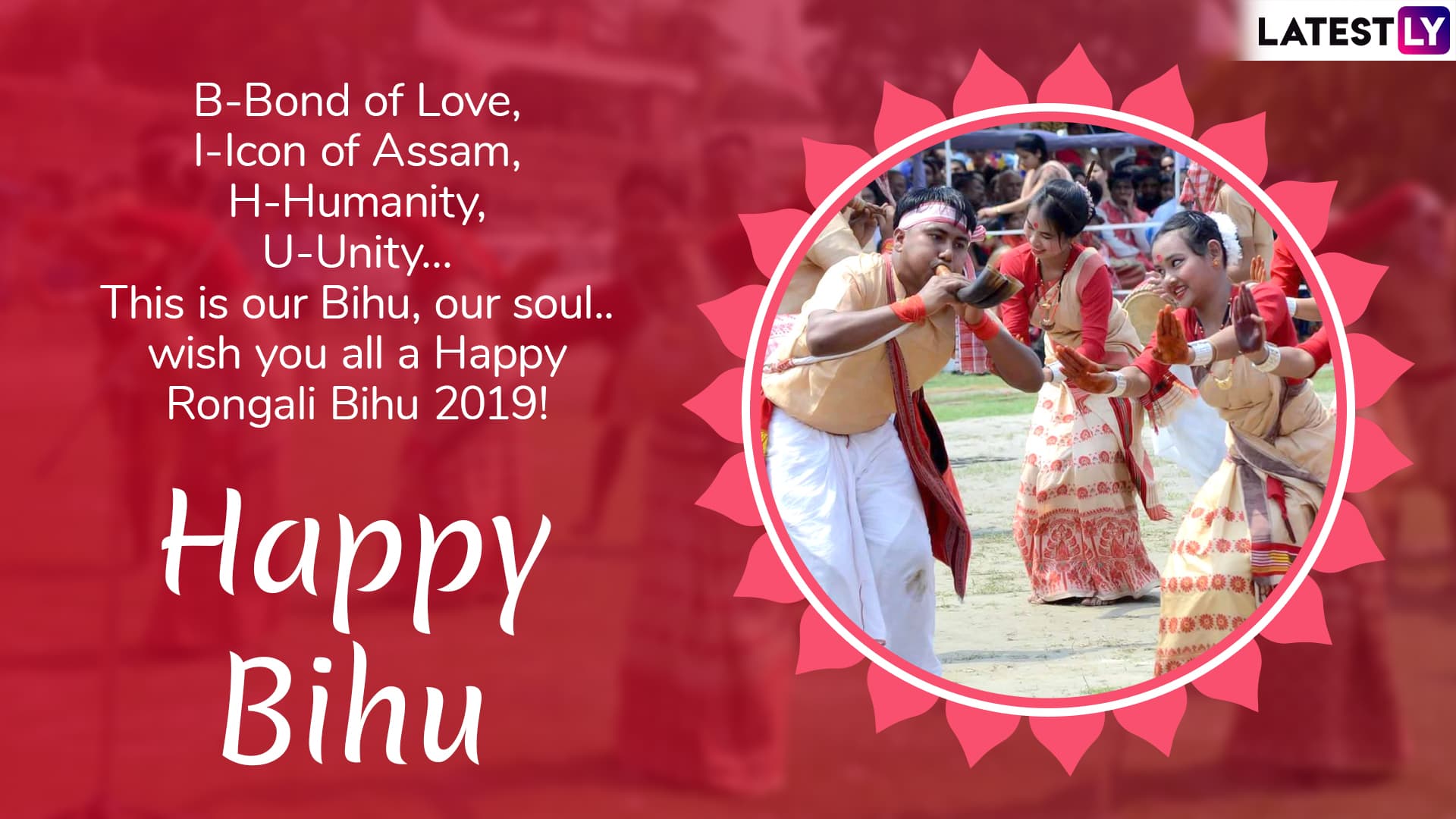 Message reads: B-Bond of Love, I-Icon of Assam, H-Humanity, U-Unity… This is our Bihu, our soul..wish you all a Happy Rongali Bihu 2019!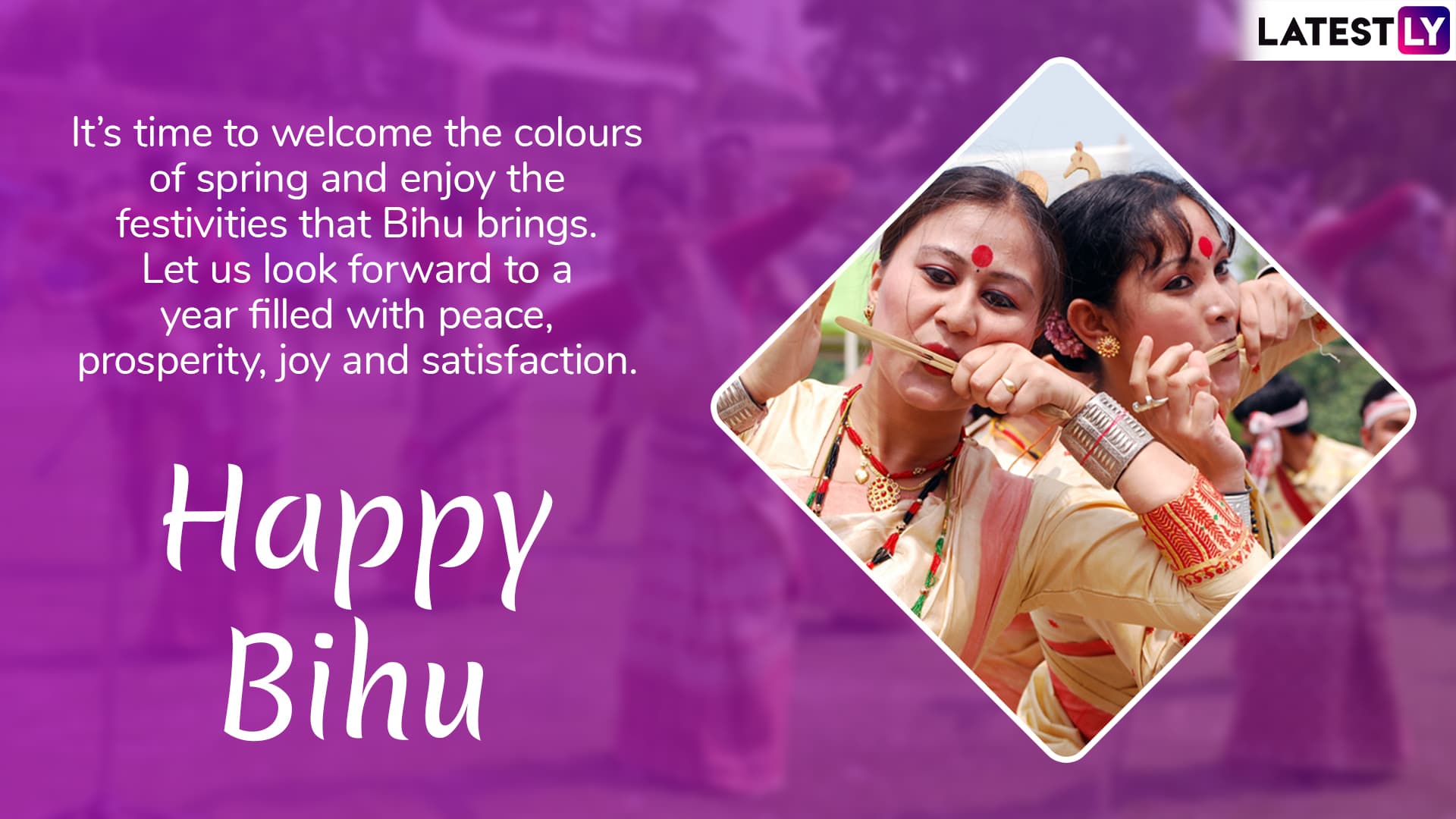 Message reads: It's time to welcome the colours of spring and enjoy the festivities that Bihu brings. Let us look forward to a year filled with peace, prosperity, joy and satisfaction.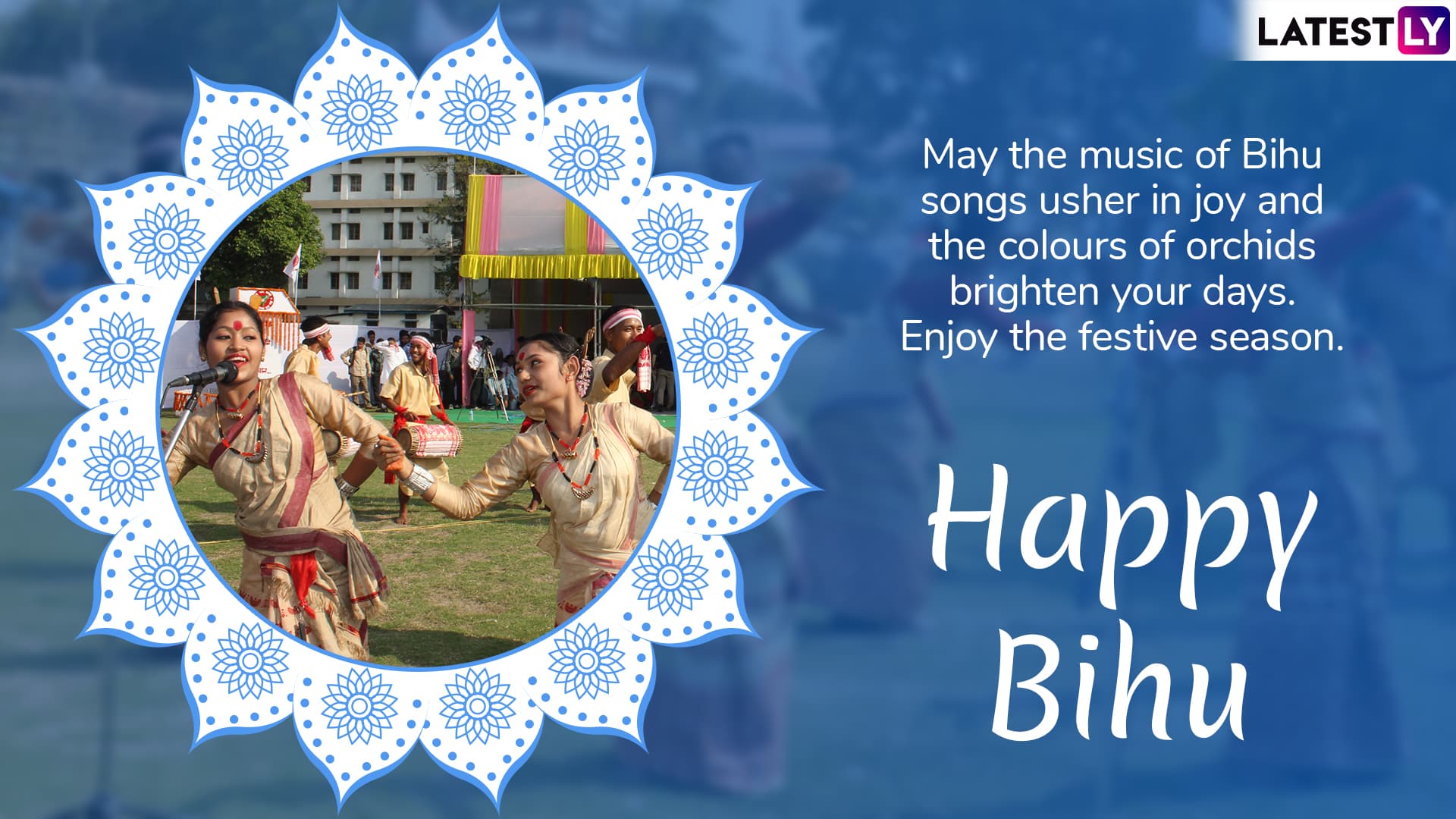 Message reads: May the music of Bihu songs usher in joy and the colours of orchids brighten your days. Enjoy the festive season. Happy Bihu.
Happy Bihu WhatsApp Stickers
Thanks to better updates in messaging applications, we can send all our stickers in animated forms as well. Other than GIFs, one can also send festival greetings with super collections of WhatsApp stickers. Just like other festive sticker packs, you can download the Bihu WhatsApp stickers and greetings on PlayStore here and use them to through WhatsApp and share your greetings.
On this auspicious day occasion of Bihu 2019, make sure you send out these lovely messages and spread happiness. We wish you all a very Happy Bihu 2019!