Believed to be the first day of Diwali festival, 2018 Govatsa Dwadashi or Gau Mata Puja will take place on November 4, Sunday. People commonly begin multi-day Diwali festivities with Dhanteras, however, mythological legends state Govatsa Dwadashi to be the celebrated before the Dhanteras and Diwali Puja. On Govatsa Dwadashi also known as Vasu Baras or Nandini Vrat, people worship cows and observe the fast or vrat in their honour, make beautiful Rangoli designs for the Gau Mata Puja. A cow is referred to as 'Gau Mata' in Hinduism. It is not just an animal but considered equivalent to a mother and god. And like any other religious festival, people greet each other on Govatsa Dwadashi with lovely images, photos with wishes. We bring to you a collection of Govatsa Dwadashi images, wallpapers in HD, Vasu Baras Rangoli patterns, photos of Gau Mata Puja to celebrate this 'Festival of Cows' before Dhanteras and Diwali 2018 begins. But before that, let us look at the story or Govatsa Dwadashi Vrat Katha! Govatsa Dwadashi 2018 Date: Puja Vidhi, Rituals & Significance of Worshipping Cows on this Day.
According to the Hindu calendar, Govatsa Dwadashi falls on the twelfth day of Krishna Paksha of the month of Ashwin. In Maharashtra, this festival is known as Vasu Baras and considered the first day of Diwali. The festival is observed in honour of Kamdhenu, considered as 'mother of all cows' who had emerged after Samudra Manthan (churning of the ocean). Kamdhenu was presented to the seven sages by the Gods, and in the course of time came into the possession of Sage Vasishta. As per Mahabharata and Devi Bhagavata Purana, Kamdhenu is given sobriquet of Nandini for whom people observe fast. This is also why Govatsa Dwadashi is also called Nandini Vrat. Diwali 2018 Date Calendar for India: When Is Dhanteras, Lakshmi Puja, Govardhan Puja and Bhai Dooj? Get Complete Deepavali Holiday Dates.
All cows are worshipped in Hinduism as the earthly embodiment of the Kamadhenu. She has the power to grants all wishes and desires. Kamdhenu means "from whom all that is desired is drawn"—"the cow of plenty." People worship cows on the day to please the divine Kamadhenu and seek her divine blessings. And now we will bring to a list of images one may use to perform Gau Mata Puja, send your family and friends wishing Govatsa Dwadashi or Vasu Baras 2018.
Govatsa Dwadashi Images to Worship on Day 1 of Diwali
Gau Mata Photo to Download Ahead of Diwali Puja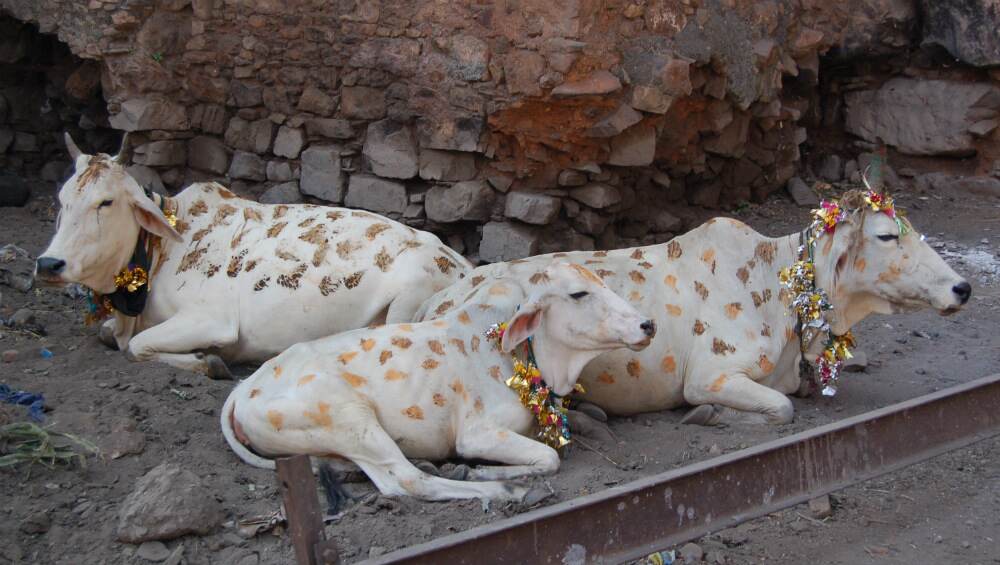 Mata Kamdhenu Photos for Govatsa Dwadashi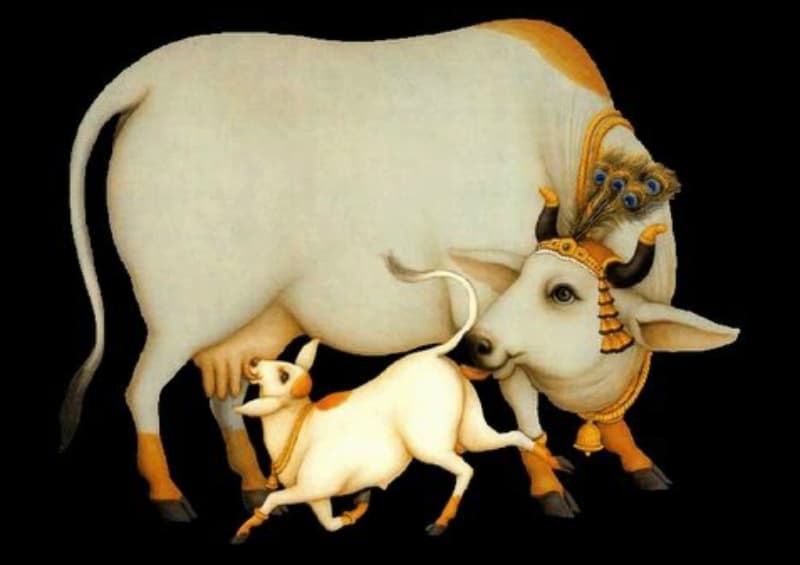 Gau Mata Images to Worship on Nandini Vrat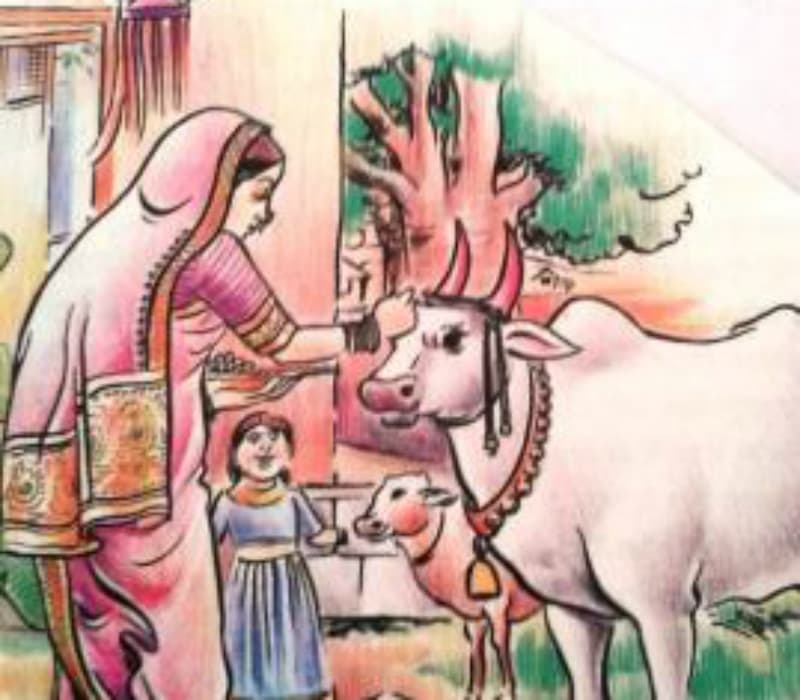 Govatsa Dwadashi Photos to Download for Free Online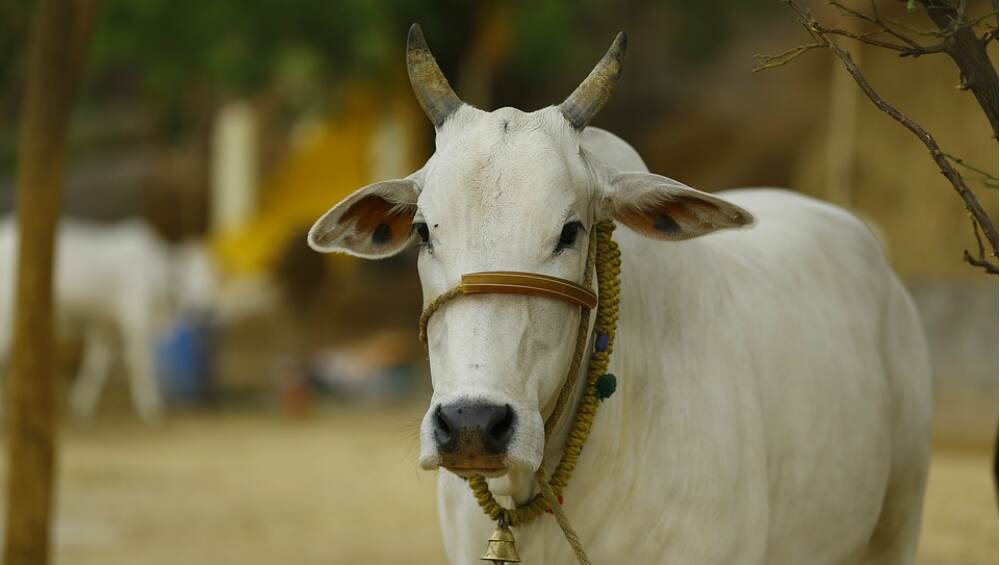 Shubh Vasu Baras 2018 Image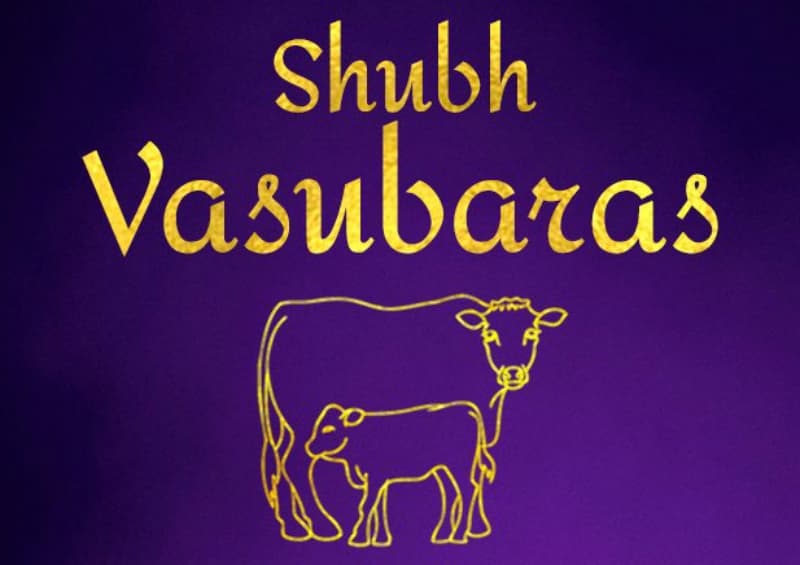 Gau Mata Puja Photos and Wallpapers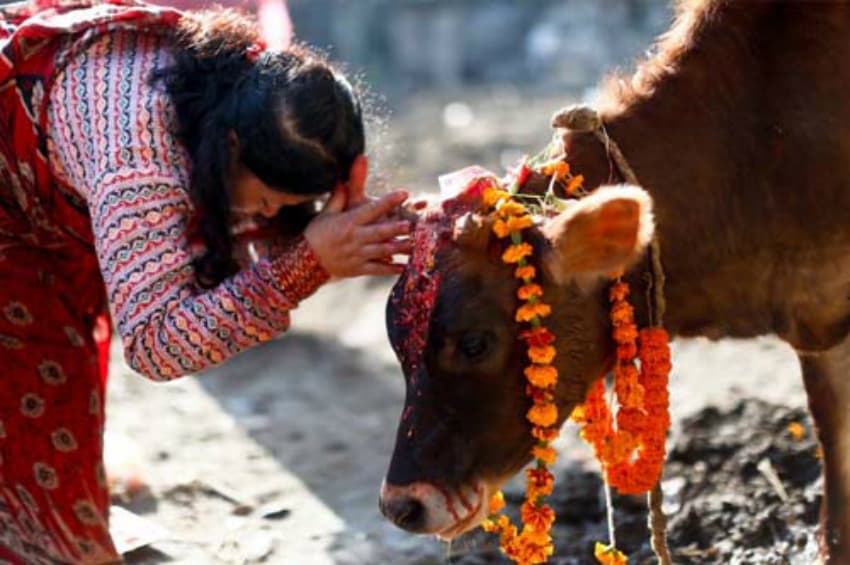 Happy Vasubaras 2018 Image and Wallpaper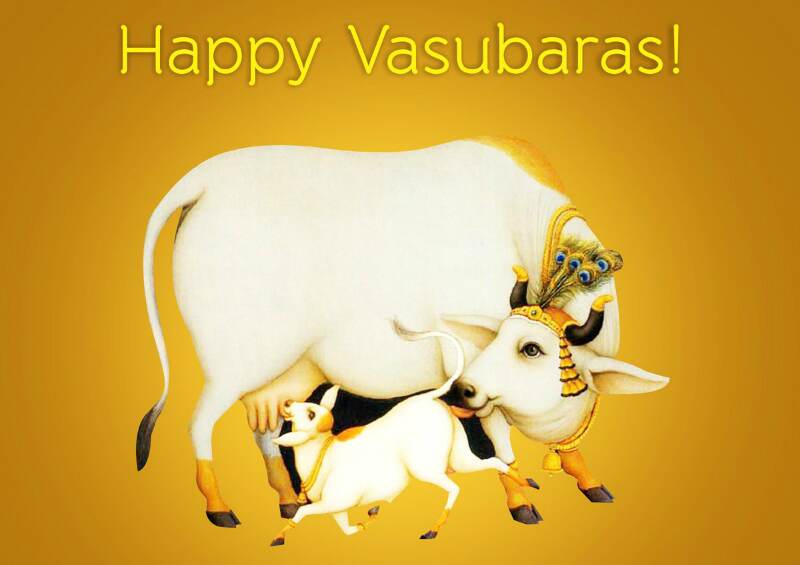 Vasu Baras Rangoli Design Image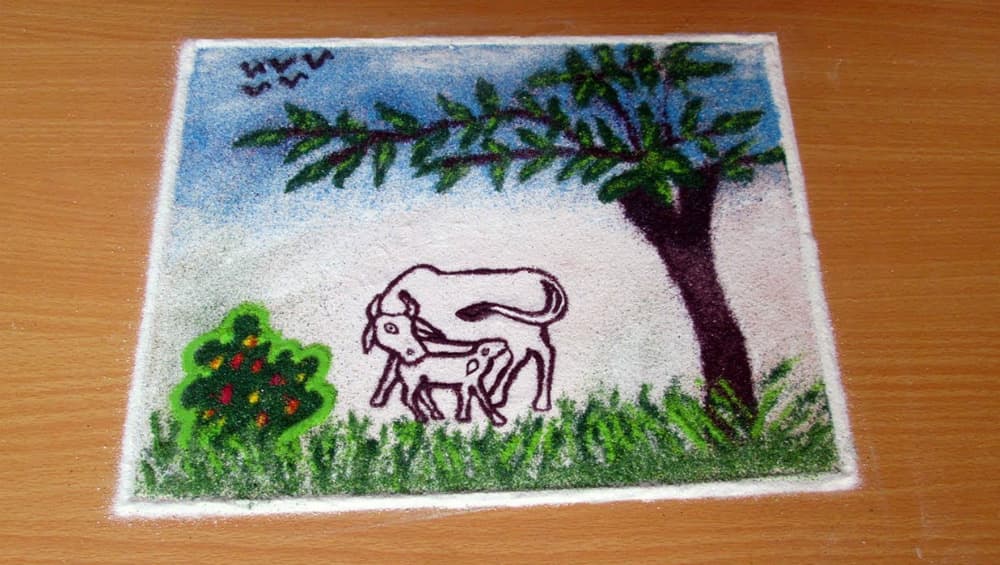 Devotees observing Nandini Vrat on Govatsa Dwadashi must abstain from consuming milk or any other dairy products to successfully perform the Gau Mata Puja. After Vasu Baras, Dhanteras will be celebrated on November 5, Monday while the main Diwali or Badi Diwali when Lakshmi Puja is performed will take place on November 7. Wishing everyone a very Happy Govatsa Dwadashi and Happy Diwali 2018.