The festive season in  India continues with the biggest Hindu festival, Diwali or Deepavali taking place in the first week of November 2018. It is time to get our hands on Diwali 2018 Kalnirnay calendar with dates in India because who does not love holidays! Diwali, an annual festival involves multiple festivities and celebrations. It will kick-off with Dhanteras on November 5, Monday, though at many places Govatsa Dwadashi or Vasu Baras is considered the first day of Diwali festival. Badi Diwali 2018, the day on which Lakshmi Puja is performed falls on November 7 (Wednesday). In many parts of the country, two to four days are announced as Diwali holiday. We will take a look at complete Diwali 2018 calendar with dates of Dhanteras, Choti Diwali or Naraka Chaturdashi, Laxmi Puja, Govardhan Puja and Bhai Dooj along with auspicious timings (shubh muhurat) to perform puja ceremony. WhatsApp Stickers to Wish Happy Diwali 2018: Messaging App Should Introduce Festive Sticker Images Packs for Sending Funny Diwali Messages.
Diwali falls on the darkest night of the Hindu Lunisolar month Kartika, corresponding to October or November as per Gregorian calendar. The festival is usually celebrated eighteen days after Dussehra. There's a mythological connection between two festivals. According to Hindu legends, it is believed Lord Rama returned to Ayodhya with Sita after killing the demon king of Lanka, Ravana on Vijayadashami. Ayodhyawasi or the people of Ayodhya cleaned their houses, made rangoli, decorated the entire kingdom with diyas (butter lamps) or candles to welcome Rama and Sita. In fact, Dipavali gets its name from the conjugation of two Sanskrit words – diya (lamps) and avaali (row or series). Diwali means "row or series of lights." Diwali 2018 HD Images to Send Greetings in Advance: Best WhatsApp Wishes, Messages, Deepavali GIF Photos and Wallpapers to Download for Free Online.
Diwali celebrations is an age-old tradition has been followed over centuries. Diwali usually celebrated over five or six days with Dhanteras being the first major day of the festival with people buying gold (preferably) on shubh muhurat. However, in many places, Govatsa Dwadashi also known as Nandini Vrat and Vasu Baras is celebrated as the first day of Diwali. Let us take a look at full Diwali 2018 calendar with dates with shubh muhurat timings as per Drik Panchang.
Govatsa Dwadashi or Nandini Vrat 2018 Date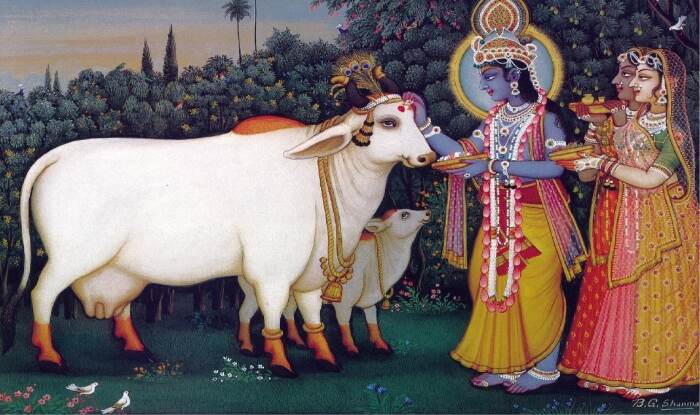 Considered by many, Govatsa Dwadashi or Nandini Vrat is celebrated a day before Dhanteras. This year it will be observed on November 4, 2018, on Sunday. Govatsa Dwadashi Pradosh puja time is 18:00 to 20:32 with a duration of 2 hours 32 minutes. On Govatsa Dwadashi, people worship cows and calves and devotees who celebrate this festival abstain from consuming milk or any other dairy products. Sripada Vallabha Aradhana Utsav is held at Pithapuram Datta Mahasamsthan in Arunachal Pradesh in honour of Govatsa Dwadashi. Meanwhile, in the states of Gujarat and Maharashtra, it is called Vagh Baras and Vasu Baras and also considered the first day of Deepavali. Govatsa Dwadashi 2018 Date & Significance: Know Puja Vidhi, Rituals & Importance of Worshipping Cows on Vasu Baras.
Dhanteras 2018 Date
In most parts of the country, Dhanteras is considered the first day of Diwali. The festival is celebrated on the thirteenth lunar day of Krishna Paksha in the Vikram Samvat Hindu calendar month of Kartika and this year, Dhanteras will fall on November 5, 2018, on Monday. People buy gold or silver coins and ornaments. Other products especially kitchenware is also a popular choice among people on Dhanteras. The Dhanteras Puja Shubh Muhurta is 18:38 to 20:32 with a duration of 1 hour 53 minutes. The Pradosh Kaal is between 17:59 to 20:32 while Vrishabha Kaal is from 18:38 to 20:38. Dhanteras 2018 Auspicious Time to Buy Gold: Know Shubh Muhurat to Purchase Jewellery, Silver Coins & Utensils on Diwali.
Naraka Chaturdashi or Choti Diwali 2018 Date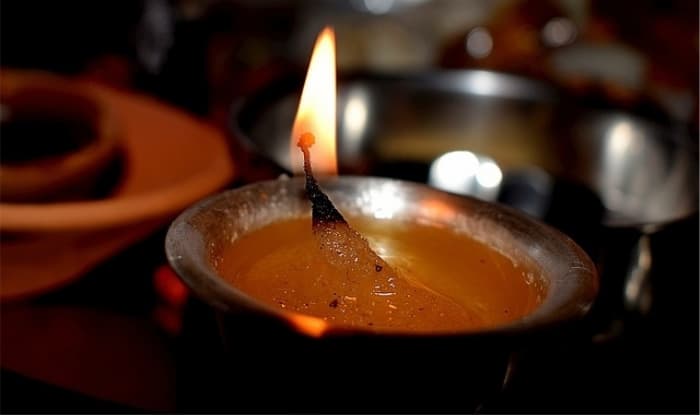 On the fourteenth lunar day, Chaturdashi of Krishna Paksha in the Vikram Samvat Hindu calendar month of Kartika, Naraka Chaturdashi is celebrated. It is denoted with several names such as Kali Chaudas, Roop Chaudas or Naraka Nivaran Chaturdashi but popularly known as Choti Diwali as it takes place a day before the main Diwali festival. The festival gets its name from a mythological legend that says Krishna, Satyabhama and Kali killed a demon named Naraka on this day. Abhyang Snan shubh muhurat on Naraka Chaturdashi is 05:13 to 06:44 IST as the festivities are carried out in early mornings. Choti Diwali 2018 Date: When is Naraka Chaturdashi? Choti Diwali Significance, History and Rituals to Follow Before Lakshmi Puja Tithi.
Badi Diwali 2018 or Lakshmi-Ganesh Puja Date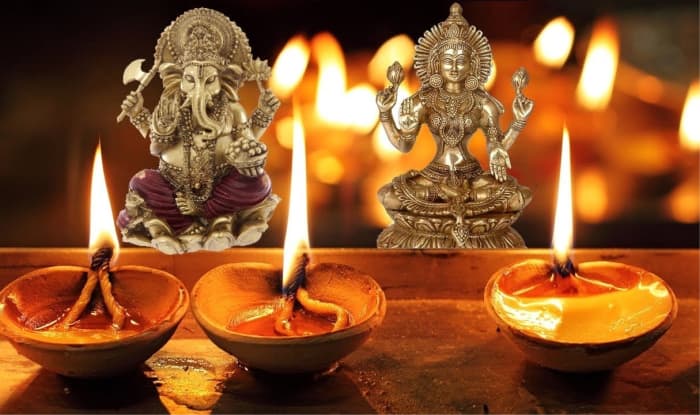 Finally, we arrive at the main Diwali celebration with Amavasya Tithi beginning at 22:27 on November 6, 2018. Diwali is the festival of new beginnings, new opportunities, which is why Lakshmi and Ganesh are worshipped on Badi Diwali. Goddess Lakshmi is the Hindu deity of Wealth and Prosperity while Lord Ganesha is the God of Good Luck and obstacle remover. Badi Diwali, the main Diwali date falls on November 7, 2018, on Wednesday. The auspicious timings (shubh muhurat) to perform Lakshmi-Ganesh Puja (Laxmi Puja) during Pradosh Kaal Muhurat is 18:30 to 20:30 with a duration of 1 hour 59 minutes. The Pradosh Kaal is 17:58 to 20:32, Vrishabha Kaal is 18:30 to 20:30. One cannot perform Lakshmi Puja during Mahanishita Kaal, but there are four auspicious Choghadiya Muhurat for Diwali Lakshmi Puja - Morning Muhurta (Labh, Amrit) = 06:45 - 09:34, Morning Muhurta (Shubh) = 10:58 - 12:22, Afternoon Muhurta (Char, Labh) = 15:10 - 17:59 and Evening Muhurta (Shubh, Amrit, Char) = 19:35 - 21:31. The Amavasya Tithi ends at 21:31 on November 7.
Govardhan Puja or Annakut 2018 Date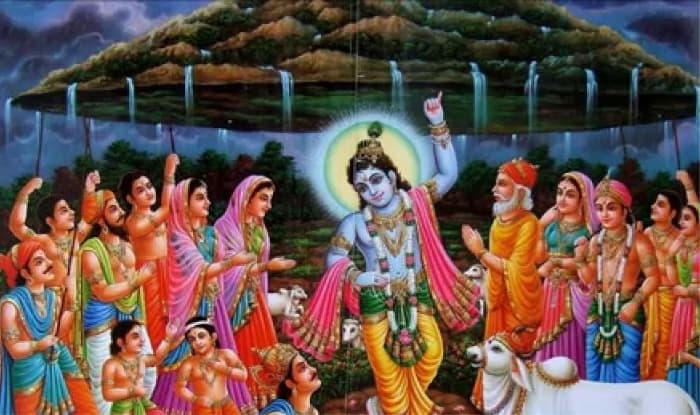 Right after the Diwali day, Govardhan Puja is also known as Annakut or Annakoot meaning "mountain of food" takes place. This year, Govardhan Puja will be celebrated on November 30, 2018, on Thursday. Devotees make a large quantity of food, tasty cuisines using different cereals rice, wheat and offer to Lord Krishna. Coming to Govardhan Puja shubh muhurat, there is a Pratahkal Muhurat (early morning) from 06:45 to 09:00 and Sayankal Muhurat from 15:43 to 17:58 on Thursday evening. Govardhan Puja 2018 Date: Know Significance, Legend & Celebrations Related to the Diwali Observance.
Bhai Dooj or Bhau Beej 2018 Date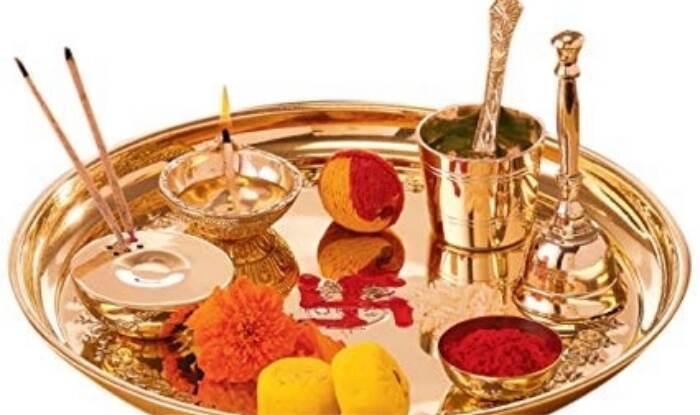 The last festival marking the end of Diwali calendar is Bhai Dooj. It will be celebrated on November 9, 2018, on Friday. It is another Hindu festival after Raksha Bandhan dedicated to brothers and sisters. Bhai Dooj is called by many names such as Bhau-Beej, Bhai Tika or Bhai Phonta. Brothers and sisters give gifts to each other. Shubh muhurat to celebrate Bhai Dooj is 13:29 to 15:43 with a duration of 2 hours 14 minutes.
Diwali 2018 Calendar With Dates in India at a Glance
Govatsa Dwadashi or Nandini Vrat – November 4, 2018 (Sunday)

Dhanteras – November 5, 2018 (Monday)

Naraka Chaturdashi or Choti Diwali – November 6, 2018 (Tuesday)

Diwali – November 7, 2018 (Wednesday)

Govardhan Puja – November 8, 2018 (Thursday)

Bhai Dooj – November 9, 2018 (Friday)
Diwali is that time of the year when family members come together, right from the preparations to performing rituals. There's nothing like Diwali memories. The festival provides us with a blank canvas for making new beginnings. Apart from cleaning households, one must take this opportunity to cleanse your heart and soul of all the negativities. Let the darkness of ignorance be eradicated with the illumination of knowledge this Diwali 2018. We wish all our readers and everyone around the celebrating Diwali, a very Happy and Prosperous Diwali!