Amla Navami, a significant Hindu festival, commemorates the reverence for the Amla tree (Indian gooseberry) and its association with divine entities. Celebrated on the ninth day of the bright half of the Hindu month of Kartik, Amla Navami holds spiritual and cultural importance in various regions of India. People wish their loved ones by sending greetings; if you want to send good wishes for Amla Navami, we have brought some greetings. On this auspicious occasion, you can wish your loved ones on Amla Navami through lovely Amla Navami messages, WhatsApp stickers, quotes, Facebook greetings, images, and SMS. Wishing loved ones on Amla Navami is a gesture that signifies well-being and spiritual blessings. Download amazing greetings exchanged on this day:
The Amla tree is considered sacred in Hindu mythology and is believed to be an abode of Lord Vishnu and Goddess Lakshmi. According to ancient texts, Lord Vishnu resides within the Amla tree on this auspicious day, making it a revered symbol of divinity and purity. Devotees observe Amla Navami by offering prayers and performing rituals dedicated to Lord Vishnu and Goddess Lakshmi. They visit temples and perform pujas with devotion, seeking blessings for prosperity, good health, and well-being. Amla leaves and fruits play a central role in these rituals, symbolising purity and spiritual significance. Amla Navami (Akshaya Navami) 2023: Know Timings, Shubh Muhurat and Significance of the Auspicious Day Dedicated to Lord Vishnu.
The Amla fruit is highly valued for its medicinal properties and nutritional benefits. It is rich in Vitamin C and antioxidants, known for boosting immunity and promoting overall health. Hence, consuming Amla on this day is considered auspicious and believed to bestow good health and vitality.
Customs during Amla Navami vary across regions in India. In some places, devotees perform a ceremonial bath on the Amla tree, offer prayers, and adorn it with flowers, incense, and vermilion. Others observe fasting or prepare special dishes using Amla as an offering to the deities.
Happy Amla Navami 2023 Greetings in Hindi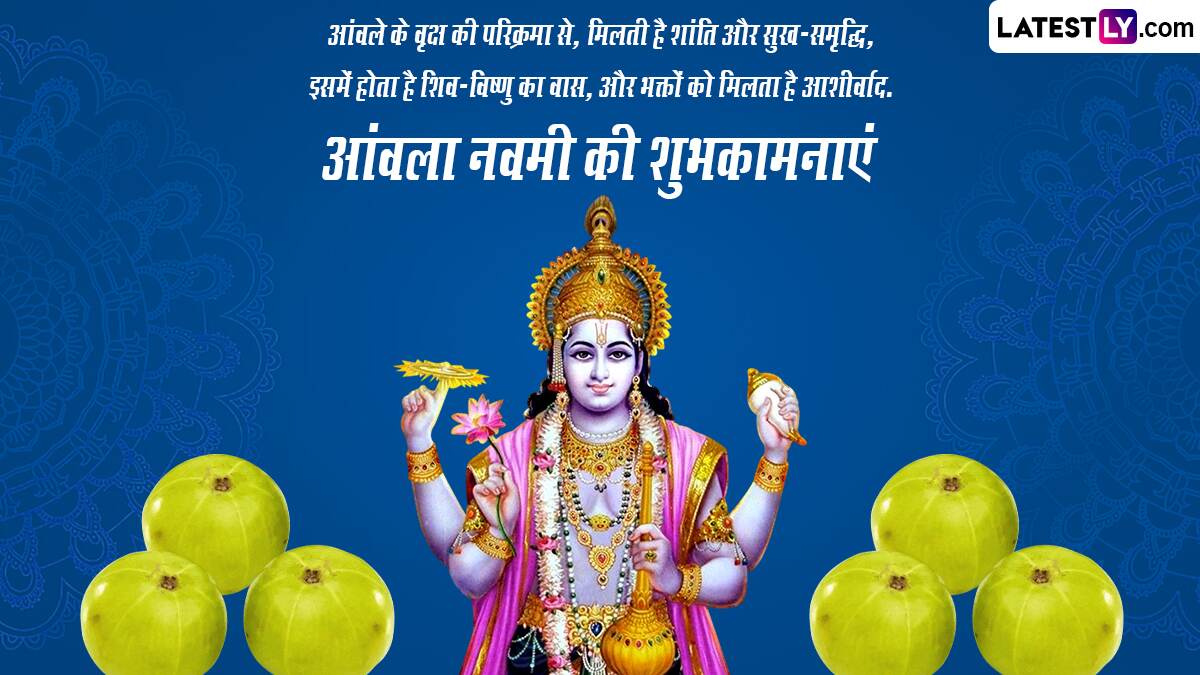 Happy Amla Navami 2023 Greetings in Hindi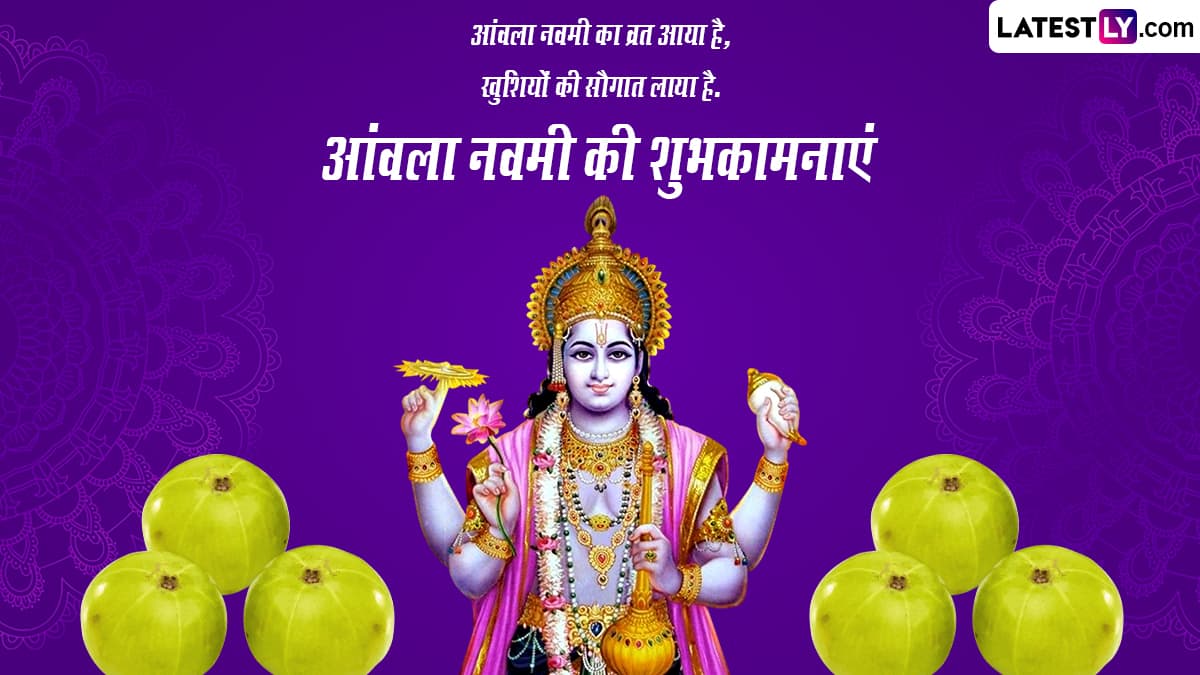 Happy Amla Navami 2023 Greetings in Hindi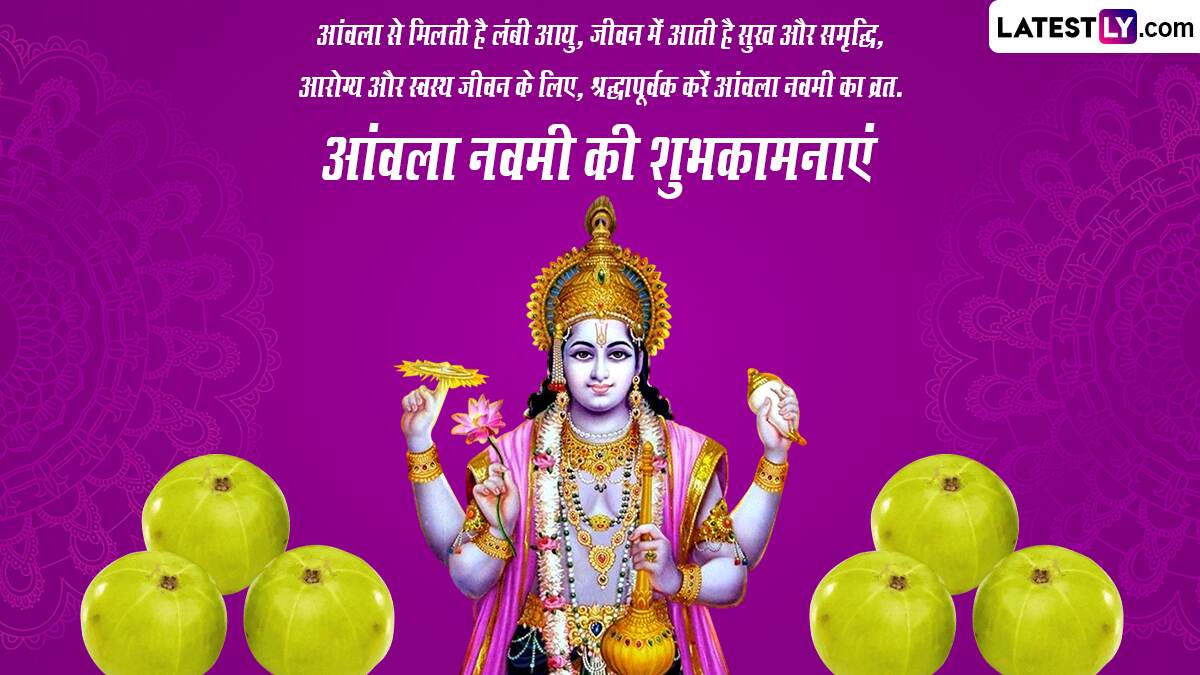 Happy Amla Navami 2023 Greetings in Hindi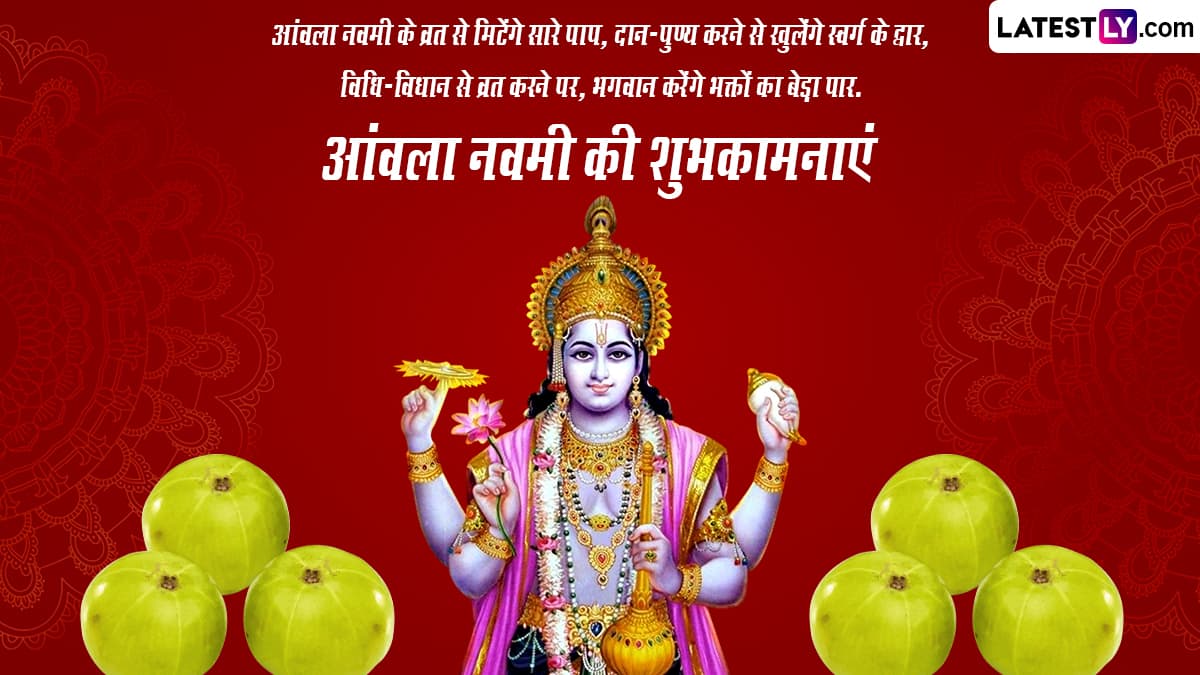 Happy Amla Navami 2023 Greetings in Hindi
As Amla Navami unfolds, it serves as a reminder of the significance of nature, wellness, and spirituality in Hindu culture. The festival encapsulates the harmony between tradition, reverence for the Amla tree, and the pursuit of health and prosperity. It encourages devotees to embrace the blessings of nature and seek divine grace for a fulfilling and prosperous life ahead.
(The above story first appeared on LatestLY on Nov 21, 2023 07:04 AM IST. For more news and updates on politics, world, sports, entertainment and lifestyle, log on to our website latestly.com).