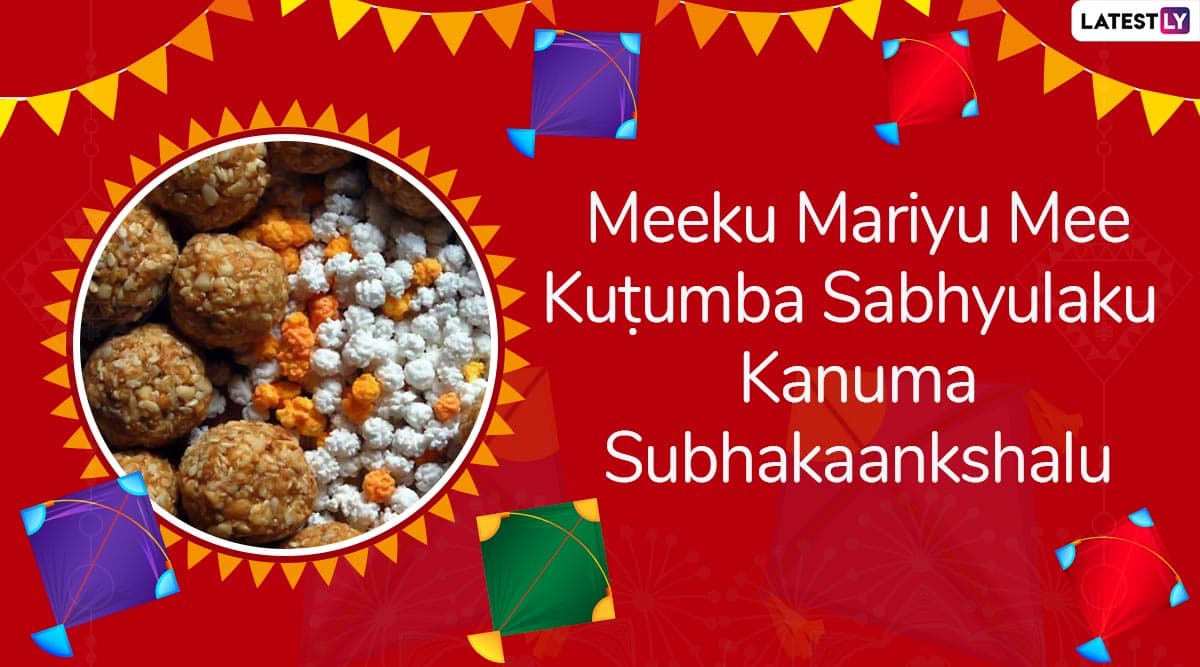 Kanuma, the third day of Makar Sankranti festival in Andhra Pradesh is celebrated today. It is celebrated as Mattu Pongal in Tamil Nadu. Kanuma 2020 is celebrated on January 16, and the beautiful festival is celebrated with much joy and fervour in that part of the country. People wish their near and dear ones at the festival. As we celebrate the festival, we bring a collection of Kanuma 2020 festival greetings and images. It has Happy Kanuma 2020 wishes in Telugu, Mattu Pongal Images, Kanuma greetings, Kanuma images HD, Kanuma 2020 messages, Makar Sankranti GIF Images, SMS, quotes and more to celebrate the day. The list also includes  WhatsApp Stickers, Makar Sankranti Greetings, quotes, messages and SMS. Happy Pongal 2020 Greetings & Images: Mattu Pongal WhatsApp Stickers, Hike GIF Messages, SMS and Quotes to Celebrate Tamil Nadu Harvest Festival.
On the third day of Sankranthi (another spelling for Sankranti), Kanuma takes place which is the last phase of the Tamil month of Marghazi or Telegu month of Pushya. It is also called Uttarayana, time when the sun changes its place from the southern to the northern hemisphere. Sankranthi celebrations that began with Bhogi witnesses Kanuma fall on the third day, the day when the cattle are worshipped and celebrated. It is celebrated as Mattu Pongal in Tamil Nadu. Kanuma is followed by Mukkanuma, which is marked by lavish feast and grand celebrations.
While this was a little on Kanuma significance, there is a lot of demand of Kanuma greetings and images, preferably in Telugu. Wishing in the local language is always close to everyone's heart. And it clearly reflects in the search pattern online. Some of the most-searched keywords are Kanuma greetings, Kanuma messages, Kanuma images, Kanuma wishes, Kanuma 2020 date, Kanuma wishes in Telugu, Kanuma rangoli images with wishes, Happy Kanuma 2020 greetings, and more.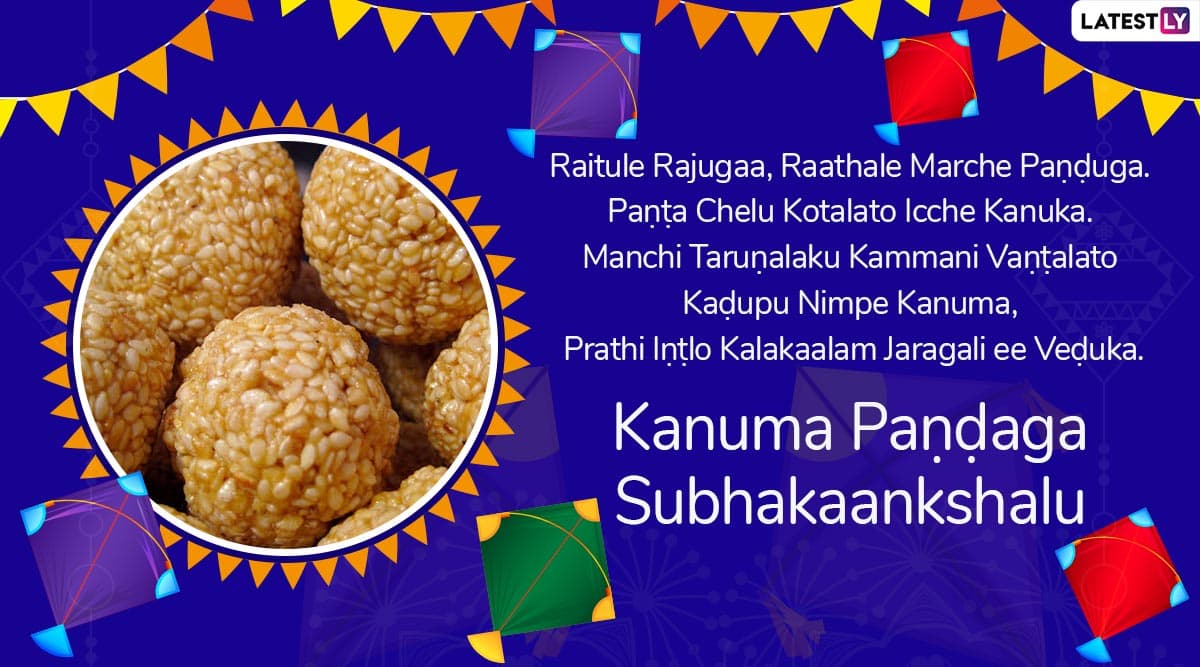 WhatsApp Message Reads: Raitule Rajugaa, Raathale Marche Paṇḍuga. Paṇṭa Chelu Kotalato Icche Kanuka. Manchi Taruṇalaku Kammani Vaṇṭalato Kaḍupu Nimpe Kanuma, Prathi Iṇṭlo Kalakaalam Jaragali ee Veḍuka. Kanuma Paṇḍaga Subhakaankshalu.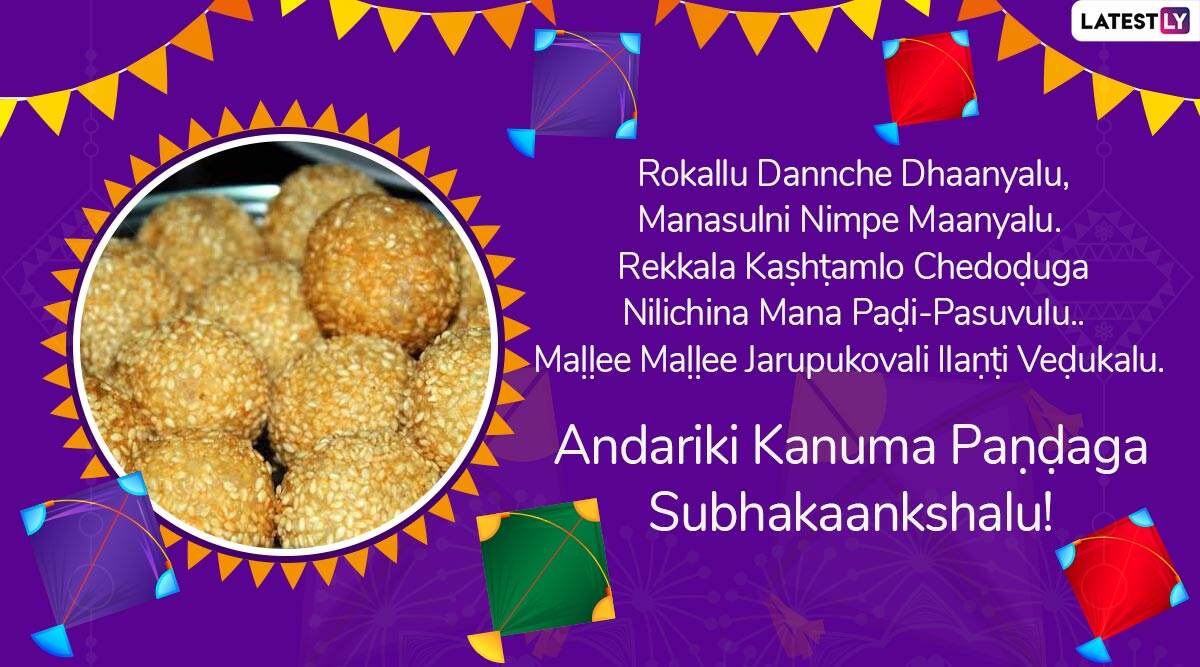 WhatsApp Message Reads: Rokallu Dannche Dhaanyalu, Manasulni Nimpe Maanyalu. Rekkala Kaṣhṭamlo Chedoḍuga Nilichina Mana Paḍi-Pasuvulu..Maḷḷee Maḷḷee Jarupukovali Ilaṇṭi Veḍukalu. Andariki Kanuma Paṇḍaga Subhakaankshalu!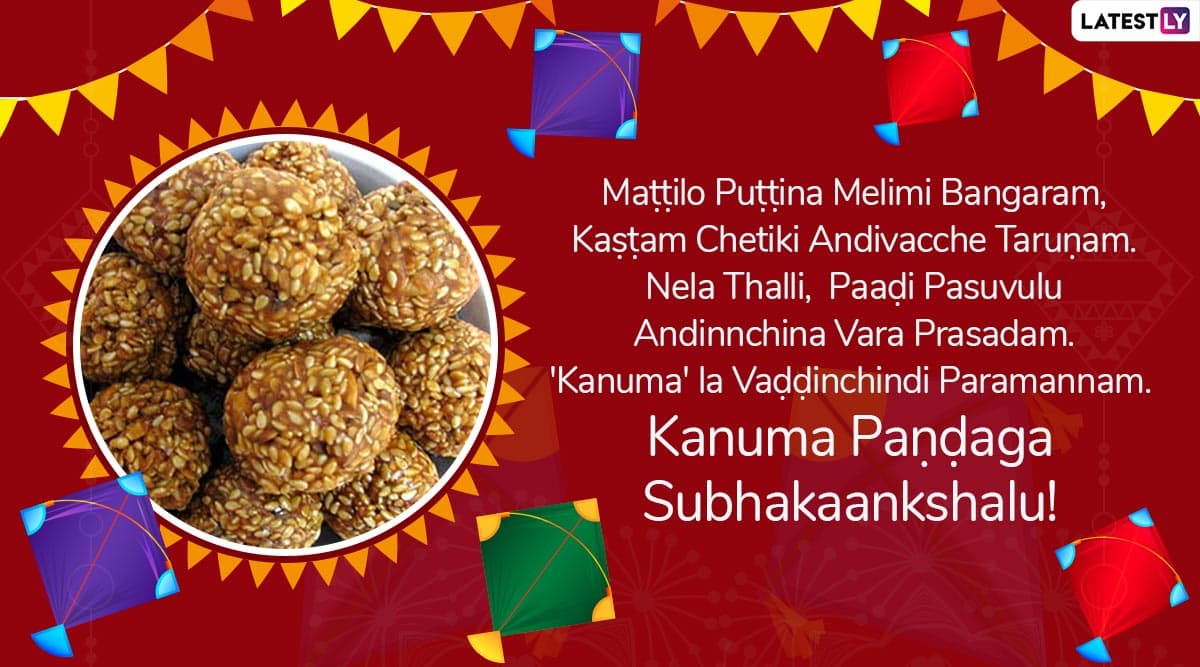 WhatsApp Message Reads: Maṭṭilo Puṭṭina Melimi Bangaram, Kaṣṭam Chetiki Andivacche Taruṇam. Nela Thalli, Paaḍi Pasuvulu Andinnchina Vara Prasadam. 'Kanuma' la Vaḍḍinchindi Paramannam. Kanuma Paṇḍaga Subhakaankshalu!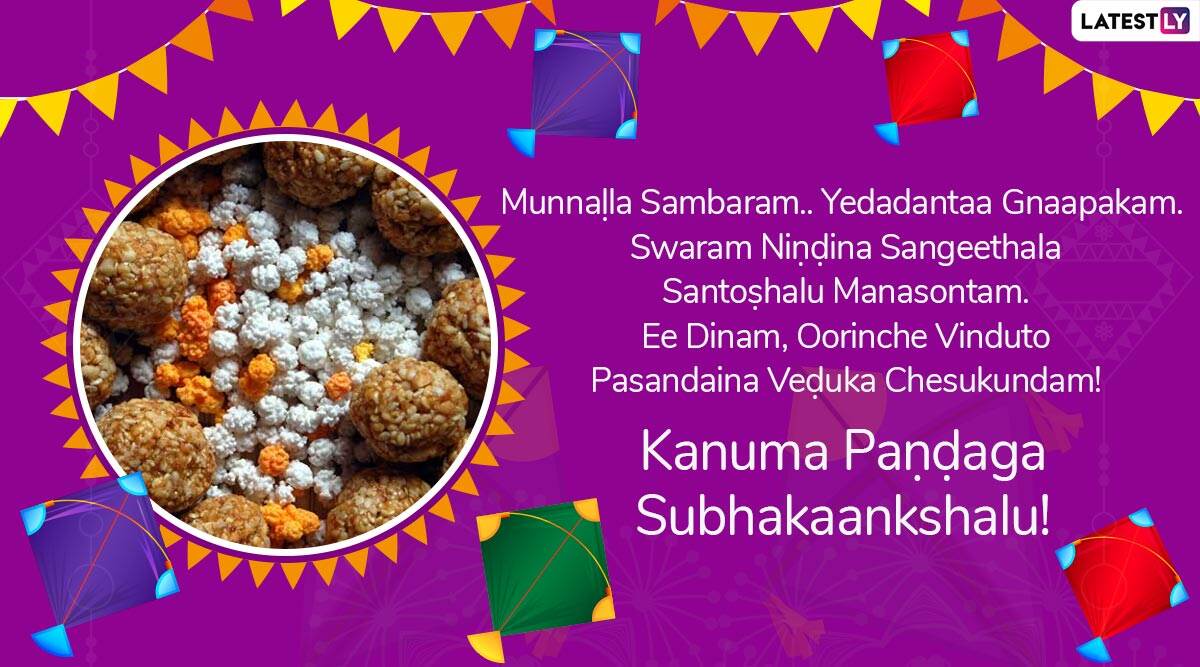 WhatsApp Message Reads: Munnaḷla Sambaram.. Yedadantaa Gnaapakam. Swaram Niṇḍina Sangeethala Santoṣhalu Manasontam. Ee Dinam, Oorinche Vinduto Pasandaina Veḍuka Chesukundam! Kanuma Paṇḍaga Subhakaankshalu!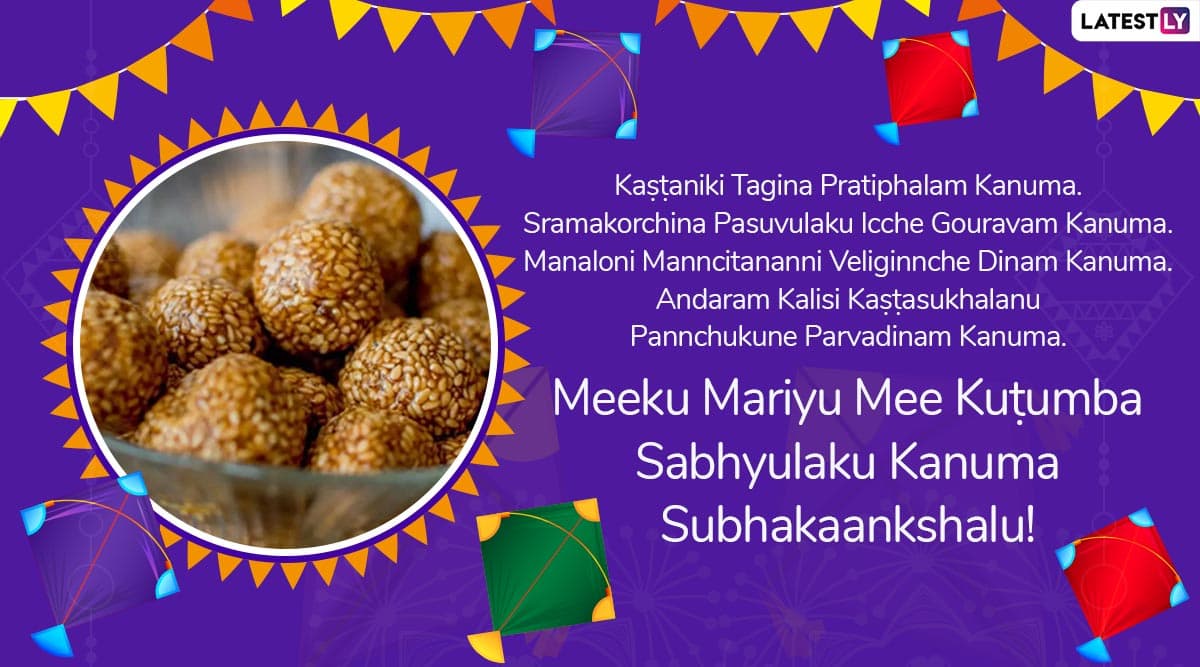 WhatsApp Message Reads: Kaṣṭaniki Tagina Pratiphalam Kanuma. Sramakorchina Pasuvulaku Icche Gouravam Kanuma. Manaloni Manncitananni Veliginnche Dinam Kanuma. Andaram Kalisi Kaṣṭasukhalanu Pannchukune Parvadinam Kanuma. Meeku Mariyu Mee Kuṭumba Sabhyulaku Kanuma Subhakaankshalu!
How to Download Kanuma or Mattu Pongal WhatsApp Stickers Online?
You can download Kanuma stickers for WhatsApp from the Play Store app. While it is readily not available unlike regular Makar Sankranti WhatsApp Stickers, however, you may try searching it with keywords like Telugu Sankranthi, Kanuma, Mattu Pongal and more. HERE is the link to download Happy Kanuma 2020 WhatsApp Stickers. We wish everyone celebrating the festival a very Happy Kanuma 2020.