Sharad Purnima or Kojagiri Purnima will be celebrated on October 13, 2019 (Sunday). The harvest festival marks the end of the monsoon season. Goddess Lakshmi, Lord Krishna and Chandra Dev (Moon) are the principal deities with several mythological legends associating them with the festival. Apart from vrat (fasting) and vidhi (rituals), people also share wishes and greetings on this highlight auspicious day. This is why we bring you a collection of Happy Sharad Purnima 2019 wishes, Kojagari Purnima images, Sharad Purnima HD wallpapers, Kojagiri Purnima greetings and Shayari. You can SMS these text messages in Hindi and English to family and friends. You will also find colourful Lakshmi Puja GIF Image Greetings, Sharad Purnima WhatsApp Sticker Messages and more, all for free download. There are also images of Shri Krishna Raas Leela images, Sharad Purnima ka Chand images and Maa Lakshmi images in HD, also for free download. Kojagiri Purnima 2019 Messages in Hindi: WhatsApp Stickers, GIF Image Greetings, Quotes, SMS and Wishes to Send on Sharad Purnima.
As per Hindu mythology, Devi Lakshmi, the Hindu Goddess of Wealth and Prosperity was born on Sharad Purnima. It is said Maa Lakshmi visits the earth on the day and looks at every human being's actions and rewards them accordingly. Sharad Purnima festival is celebrated as Kojagara Lakshmi Puja or Kojagori Lokkhi Puja or Bengal Lakshmi Puja in Kolkata with a lot of zeal and excitement. Sharad Purnima is also important for Krishna devotees as Lord Krishna performed Raas Lila with Radha and other gopis on this night. As for Moon and Sharad Purnima connection, it is believed the moon on this night is Solah Kala Sampoorna. You can read about the significance of Sharad Purnima or Kojagiri Purnima in detail here.
Moving quickly to wishes and greetings part, which you all have been searching extensively online. Some of the most searched terms are, Kojagiri Purnima Images in Marathi, Kojagiri Purnima Images HD Download, Sharad Purnima Images in Hindi, Kojagiri Purnima Images Free Download, Kojagiri Purnima Images Free, Kojagiri Purnima Images 2019, Sharad Purnima Images Free Download, Happy Sharad Purnima Wishes Images, and more.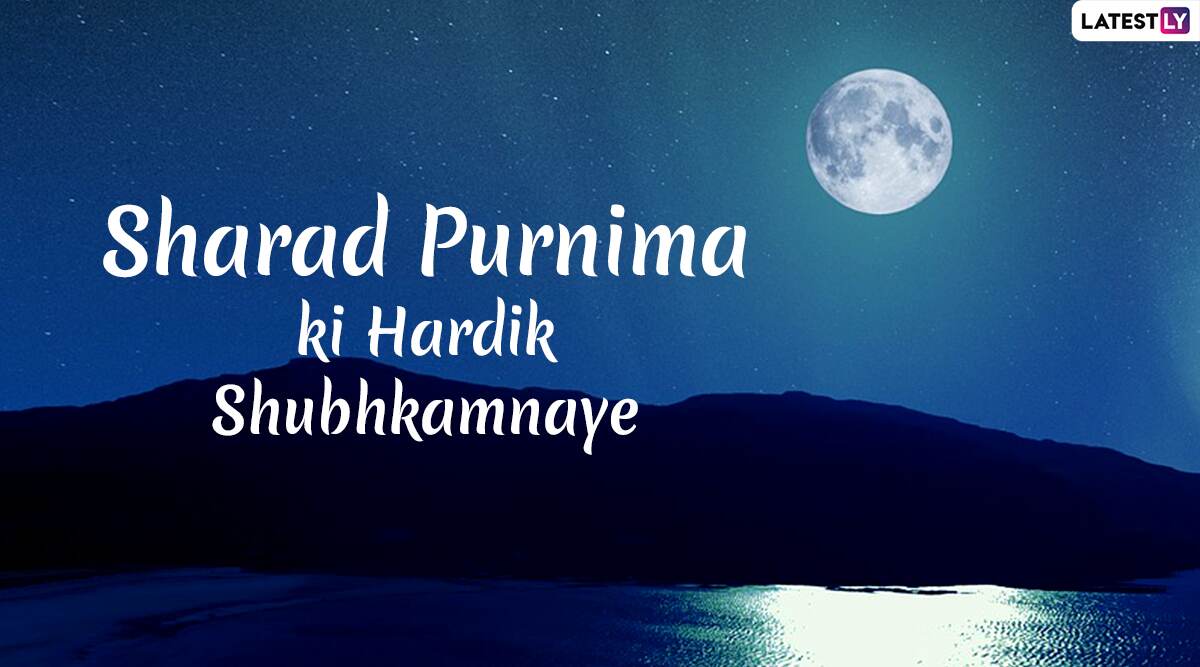 WhatsApp Message Reads: Sharad Poornima Is the Day When Full Moon Comes to Bless Us, The Time When Krishna Had Its Maha Raas Lila, A Time Beautiful Fragrance Of Love and Celebration. May You and Your Family Have a Happy Sharad Poornima 2019.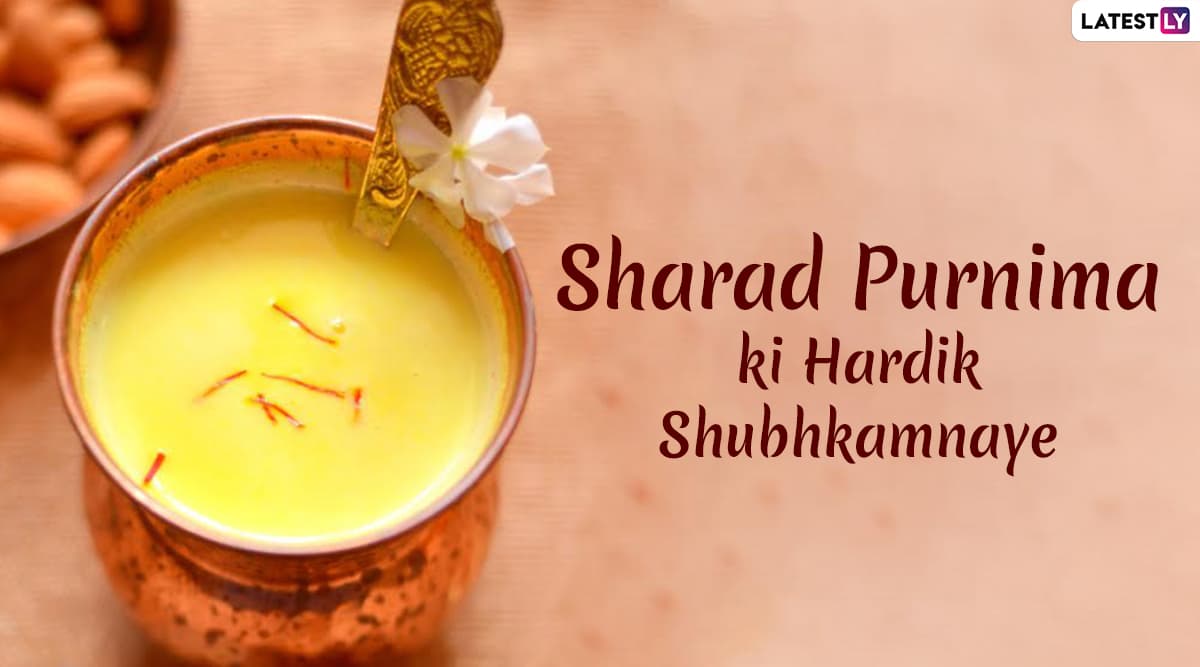 WhatsApp Message Reads: May on This Poornima Night, All the Blessings of Moon Showers Upon You! Happy Kojagiri Purnima 2019.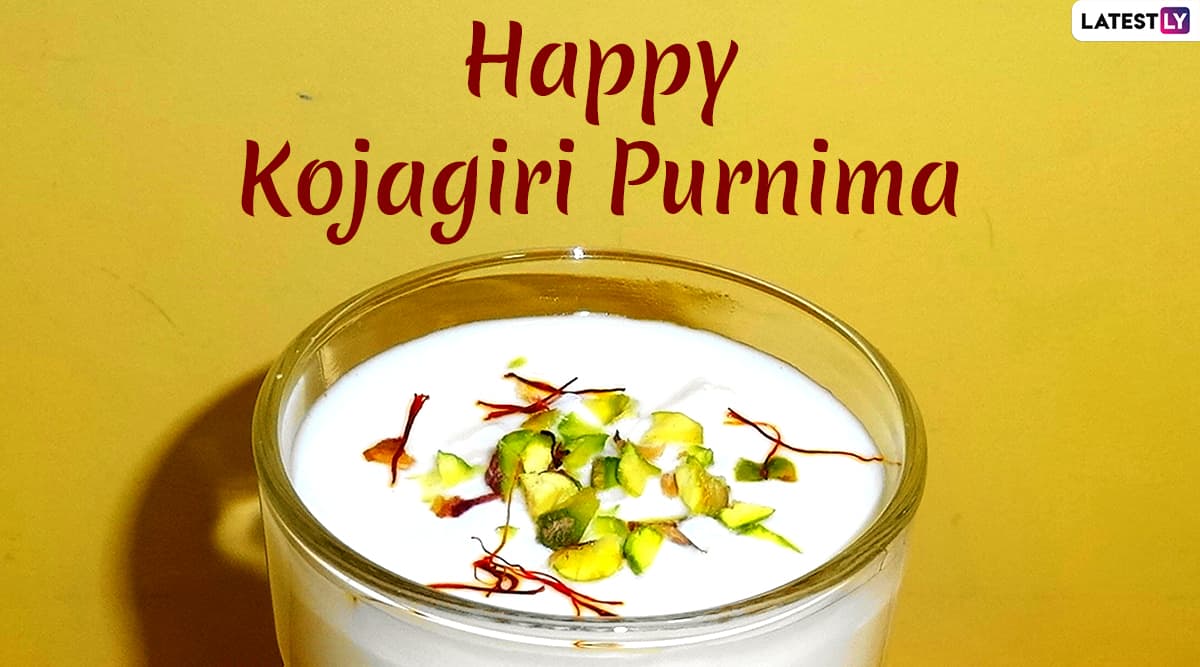 WhatsApp Message Reads: May Goddess Laxmi Come to Your House, And Ask You to Be Awake and Say "Kojagiri" And This Kojagiri Purnima and Onwards. You and Your Family Get More Prosperity, Peace and Wealth, All by Virtue of Maa Lakshmi. Happy Kojagiri Purnima 2019.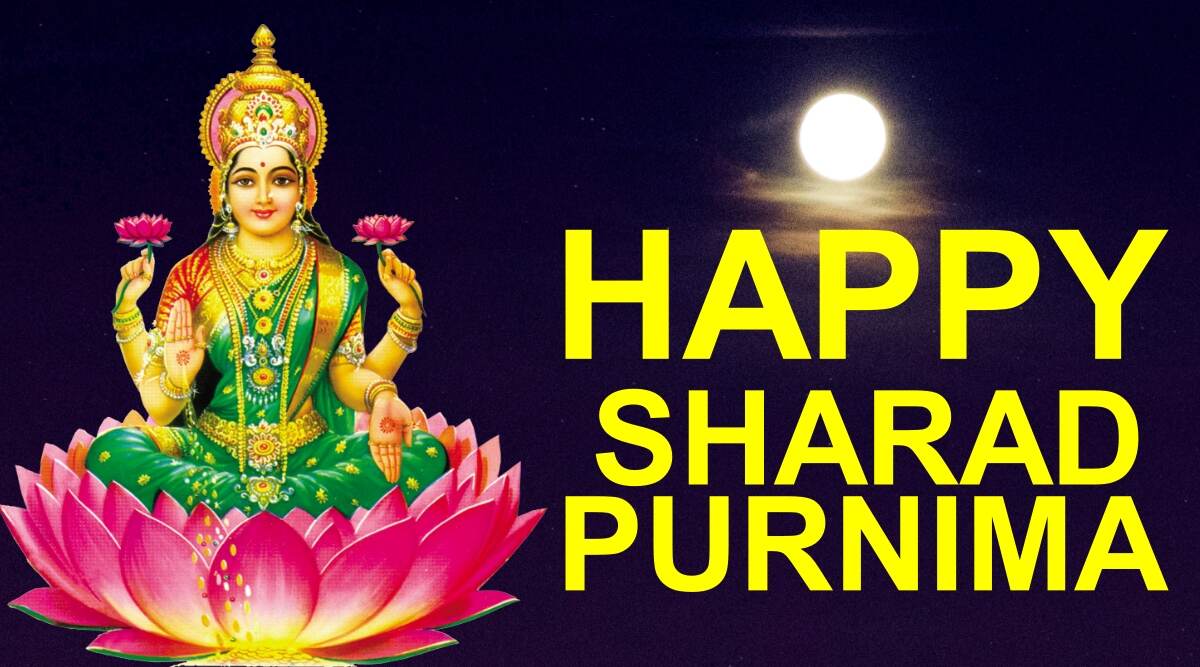 WhatsApp Message Reads: In the Night of Full Moon Poornima. Goddess Laxmi Will Come and Will Ask You Kojagiri, and Will Give You Blessings and Property to You and Your Family. Happy Kojagiri Purnima.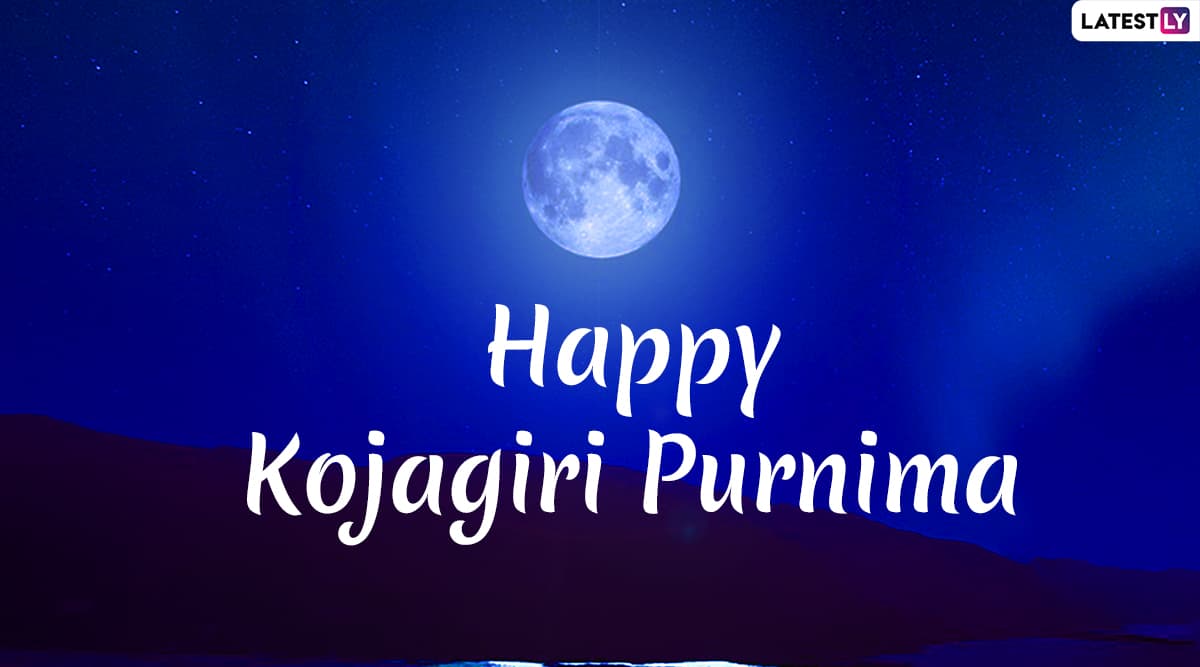 WhatsApp Message Reads: Let Us Embrace and Enjoy the Divine Rays of Moon on Sharad Purnima Which Are Here to Bless Us With Health and Prosperity. Sending My Best Wishes on This Pious Occasion to You and Your Loved Ones. Happy Sharad Purnima.
WhatsApp Message Reads: Sending You Best Wishes On Kojagari Purnima. Happy Sharad Purnima 2019.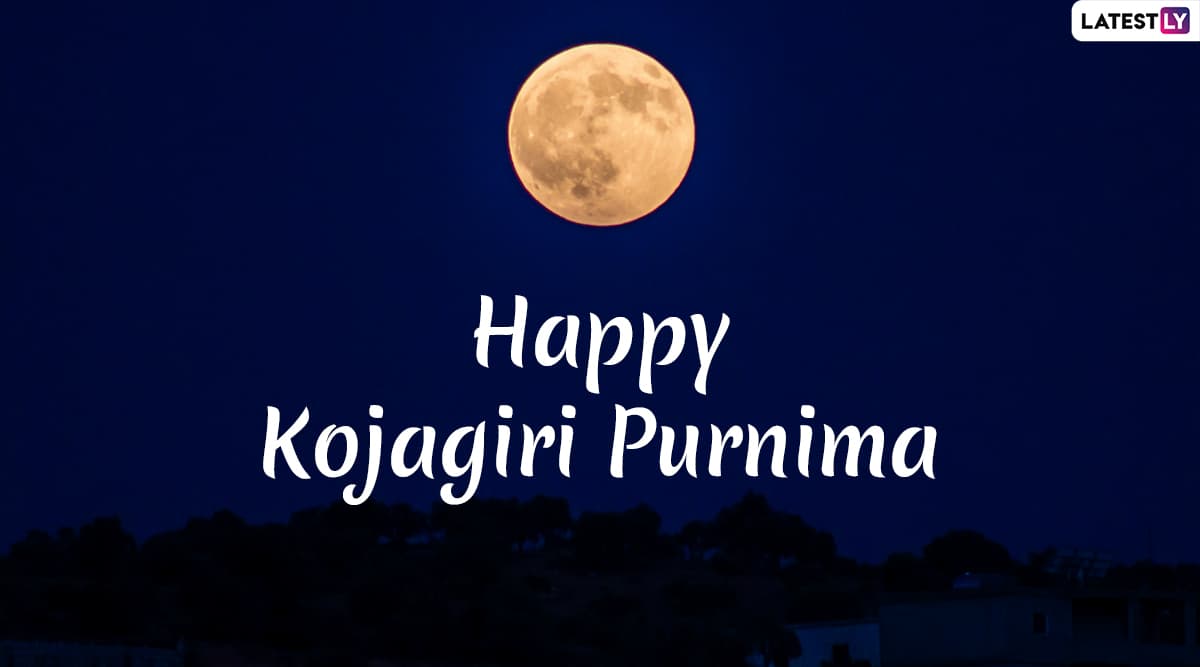 WhatsApp Message Reads: May Goddess Laxmi Give Her Blessings To You And Your Family. Happy Kojagiri Purnima 2019.
Sharad Purnima 2019 Wishes: WhatsApp Messages, SMS, Images & Greetings To Send On Kojagiri Purnima
How to Download Sharad Purnima WhatsApp Stickers?
If the images and quotes are not sufficient, you can also go for creative WhatsApp Stickers to wish on Sharad Purnima. The day is of utmost importance to family and friends, and it is nice to each other with the loveliest of greetings. Therefore, go to the Play Store app and search for beautiful WhatsApp Stickers such as Sharad Purnima and Kojagiri Purnima or simply follow this link for most amazing stickers online.
(The above story first appeared on LatestLY on Oct 12, 2019 05:20 PM IST. For more news and updates on politics, world, sports, entertainment and lifestyle, log on to our website latestly.com).