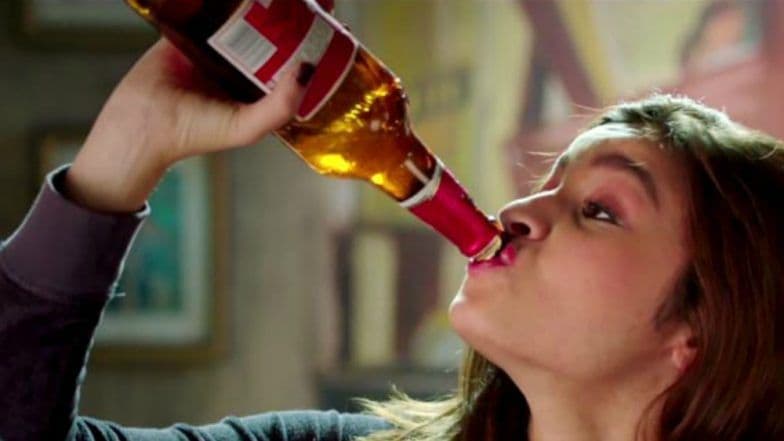 What is that one question on probably everyone's mind during a festival or an event in India? The answer is very simple - Is it a Dry Day? Be it the national festivals such as Independence Day on 15th August or religious festivities like Diwali or Eid al-Adha, netizens want to be sure if those dates are declared as Dry Days or not. But what exactly are these Dry Days? Well, In India there are a set of fixed days when the sale of alcohol is not permitted and are called Dry days. Dry days mean no wine, whiskey, brandy, rum, tequila, gin or even a pint of beer made available by bars and lounges. Apart from festivals both religious and national, they are also observed on polling and results days as instructed by Election Commission of India. So, how does one solve the no-alcohol crisis, especially when dry days also happen to be holidays (there are 16 long weekends according to the Calendar 2018)? Well, here's a complete list of dry days 2018 with dates in India for the regular tipplers who can keep their emergency stocks ready.  List of Dry Days in Mumbai 2018: Check Complete Calendar with Dates When Alcohol is Not For Sale in The City.
In January 2018, there will be four dry days. There will be no sale of alcohol on January 14 in some Indian cities due to Makar Sankranti celebration. Republic Day on January 26 will be a dry day across the country. The death anniversary of Mahatma Gandhi on January 30 and Guru Ravidas Jayanti on January 31 will be observed as dry days in Maharashtra and Delhi respectively. In February, three days will be observed as dry days - Swami Dayanand Saraswati Jayanti on February 10 and Maha Shivaratri on February 13. Chhatrapati Shivaji Maharaj Jayanti on February 19 will be observed as a dry day only in the state of Maharashtra. Where to Get Alcohol on Dry Days in Mumbai, Delhi & Other Indian Cities: No 'Dry Day' Blues as These Places Serve Liquor Everyday.
March 2018 looks like the home of dry days in India beginning with Holi on March 2. The last week of the month has a string of dry days - Ram Navami on March 25, Mahavir Jayanti on March 29 and Good Friday on March 30. Mind you, 29th and 30th also happen to be Thursday and Friday, marking one of the long weekends of the year. In April, we have two days going down as dry days. One is Ambedkar Jayanti or Bhim Jayanti on April 14 and second being Buddha Purnima or Vesak on April 30. The month of May does not feature single dry day for rest of the country except Maharashtra who celebrates Maharashtra Day on May 1.
Muslim's annual festival, Eid al-Fitr commencing on June 14 until June 15 will be only dry days in the month. July also boasts of just two alcohol-free days - Ashadi Ekadashi/Shayani Ekadashi on July 23 and Guru Purnima on July 27. In the month of August, the country will observe a dry day on August 15, celebrating 72nd Independence Day of India. Apart from the second national holiday, in some parts of India, a dry day could be observed on Raksha Bandhan on August 26.
Coming to the month of September, Krishna Janmashtami falling on September 2, Ganesh Chaturthi on September 13 (in some cities) and Muharram on September 21 will be marked as dry days. Ganesh Visarjan (Ganesh immersion) on September 23 will be a dry day for Mumbai residents. Moving to October, there is a dry day right at the beginning of the month. Gandhi Jayanti or Mahatma Gandhi birth anniversary on October 2 is country's third national holiday. Hindu festival Dussehra on October 19 and Valmiki Jayanti on October 24 are also no-alcohol days. For the people of Maharashtra, you also have an addition dry day on October 8 that marks the end of Alcohol Prohibition Week.
November is going to be another tough month for alcohol lovers and beer guzzlers. There are as many as four days of alcohol unavailability. Hindu's biggest festival, Diwali on November 7 is the only dry day in first half of the month followed by three days in the last week of November. Id-e-Milad on November 20, Guru Nanak Gurpurab on November 23 and Martyrdom of Guru Tegh Bahadur on November 24 are the rest of dry days. Finally, we reach the last month and the most festive season – December. There is just one-off dry day this month on December 25 commemorating Christmas / Guru Purab. Yes, that's about it. So go ahead and stock up your quota in advance and hume duaon mein yaad rakhna!
Complete List of Dry Days in India in 2018
January 2018
January 14: Makar Sankranti (in some cities)
January 26: Republic Day
January 30: Mukti Divas as Moksha Tithi of Father of Nation - Mahatma Gandhi (in Maharashtra, Kerala, Rajasthan and 1 UT – Andaman & Nicobar Island)
January 31: Guru Ravidas Jayanti (in Delhi)
February 2018
February 10: Swami Dayanand Saraswati Jayanti
February 13: Maha Shivratri
February 19: Chhatrapati Shivaji Maharaj Jayanti (in Maharashtra)
March 2018
March 2: Holi
March 25: Ram Navami
March 29: Mahavir Jayanti
March 30: Good Friday
April 2018
April 14: Ambedkar Jayanti or Bhim Jayanti
April 29: Buddha Purnima or Vesak
May 2018
May 1: Maharashtra Day (in Maharashtra)
June 2018
June 14 and 15: Eid Ul Fitr
July 2018
July 23: Ashadi Ekadashi (in Maharashtra)
July 27: Guru Purnima
August 2018
August 15: Independence Day
August 26: Raksha Bandhan (in select cities)
September 2018
September 2: Krishna Janmashtami
September 13: Ganesh Chaturthi (in select states/UTs)
September 21: Muharram
September 23: Ganesh Visarjan (in Maharashtra)
October 2018
October 2: Gandhi Jayanti
October 8: Prohibition Week (in Maharashtra)
October 19: Dussehra
October 24: Valmiki Jayanti
November 2018
November 7: Diwali
November 19: Dev Uthani Ekadashi
November 21: Id-e-Milad
November 23: Guru Nanak Jayanti
November 24: Martyrdom of Guru Tegh Bahadur
December 2018
December 25: Christmas, Guru Purab
So these were the dry days of 2018, when you are not getting a drop of alcohol provided you do not stock up in advance. While half the year has passed by, you must brace yourself for the dry days in the second half of the year, which also happens to be the major festive season. Happy 'Not-So-Happy' Dry Days to You All!