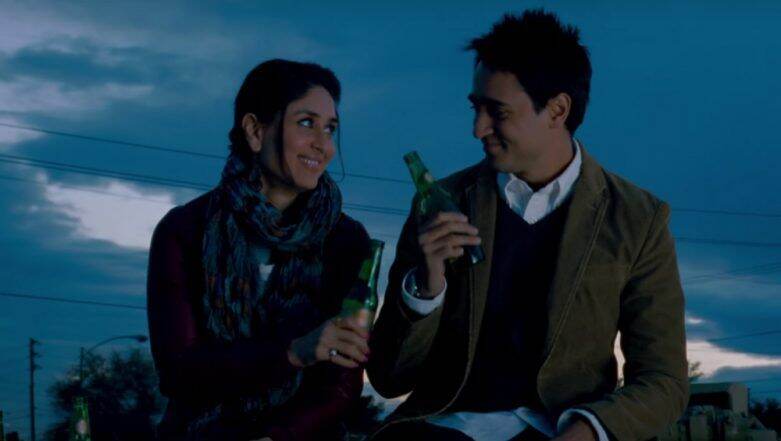 The most dreaded day for an alcohol lover is the 'No Alcohol Day.' Dry Days are specific days in India when the sale of alcohol is not permitted and there is nothing much you can do about it. These days are either of religious or national importance, which is why liquor shops and bars are prohibited from serving alcohol to customers. And especially having a dry day on weekend is the worst of our nightmares. However, do not lose out your heart as there are few lovely places (my heartfelt blessings) in Mumbai, Delhi and other Indian cities that ensure to have our glasses filled with magical potion.  List of Dry Days of 2018 in India: Check Dates When Alcohol is Not For Sale.
If you are living in Mumbai or any other city in Maharashtra, you may have additional dry days compared to other states in India. Death anniversary of Mahatma Gandhi on January 30, Chhatrapati Shivaji Maharaj Jayanti celebrated on March 4, Maharashtra Day on May 1, Ashadi Ekadashi on July 23, Ganesh Visarjan on September 23 and Prohibition Week on October 8 are marked as dry days in Maharashtra. We have chalked down a list of dry days in 2018 in Mumbai to help you plan your daru parties well in advance without any hiccups (pun intended).
With 16 long weekends in 2018, it is important to mark these dry days in your calendar to not let them become a party spoiler. Here's a complete list of dry days in 2018 in Mumbai.
January 2018
January 14: Makar Sankranti (in some cities)
January 26: Republic Day
January 30: Mukti Divas as Moksha Tithi of Father of Nation - MK Gandhi (in Maharashtra, Kerala, Rajasthan and 1 UT – Andaman & Nicobar Island)
January 31: Guru Ravidas Jayanti (in Delhi)
February 2018
February 10: Swami Dayanand Saraswati Jayanti
February 13: Maha Shivratri
February 19: Chhatrapati Shivaji Maharaj Jayanti (in Maharashtra)
March 2018
March 2: Holi
March 25: Ram Navami
March 29: Mahavir Jayanti
March 30: Good Friday
April 2018
April 14: Ambedkar Jayanti or Bhim Jayanti
April 30: Buddha Purnima or Vesak
May 2018
May 1: Maharashtra Day (in Maharashtra)
June 2018
June 23, 24 and 25: Maharashtra Legislative Council elections
July 2018
July 23: Ashadhi Ekadashi (in Maharashtra)
July 27: Guru Purnima
August 2018
August 15: Independence Day
August 26: Raksha Bandhan (in select cities)
September 2018
September 2: Krishna Janmashtami
September 13: Ganesh Chaturthi (in select states/UTs)
September 21: Muharram
September 23: Ganesh Visarjan (in Maharashtra)
October 2018
October 2: Gandhi Jayanti
October 8: Prohibition Week (in Maharashtra)
October 19: Dussehra
October 24: Valmiki Jayanti
November 2018
November 7: Diwali
November 19: Dev Uthani Ekadashi
November 21: Id-e-Milad
November 23: Guru Nanak Jayanti
November 24: Martyrdom of Guru Tegh Bahadur
December 2018
December 25: Christmas, Guru Purab
Trust us, the only calendar you need is the one given above. 2018 promises several days off and you can make good use of it by stocking essential liquors and beers in your home bar and fix your dry-days blues.