Halloween 2018 is here. The ghouls and goblins are coming to scare you. On October 31, the world wakes up to celebrate the favourite Halloween 2018. Every doorway is ready to showcase those spooky lanterns adding the festive charm. It is finally the time to break out the pumpkin, spice everything and begin to binge watch your favourite horror movies and read loveable Halloween throwback books. Apart from those super cool costumes, scary decorations and delicious treats, the individuals also look for some spookiest quotes to share on social media platforms during the festival. Halloween 2018 Recipes: Blood and Guts Soup and Edible Intestines! Terrifying Treats for a Spook-Tacular Feast. 
Halloween is not only about candy corn and cookies. From historical myths to modern ghost tales, from books to movies to songs to scary-looking treats, there are countless ways to celebrate the creepiest time of the year. Your Twitter and Instagram feed is sure to be filled with the best-ever costumes and make up for 2018. And to do all of that, you definitely need some super cool lines to caption it. Here we have rounded up some of the best quotes for Halloween that will inspire and gear you up for the season. Here's How You Can Turn Into a Fortnite Player for Halloween (DIY Video Included).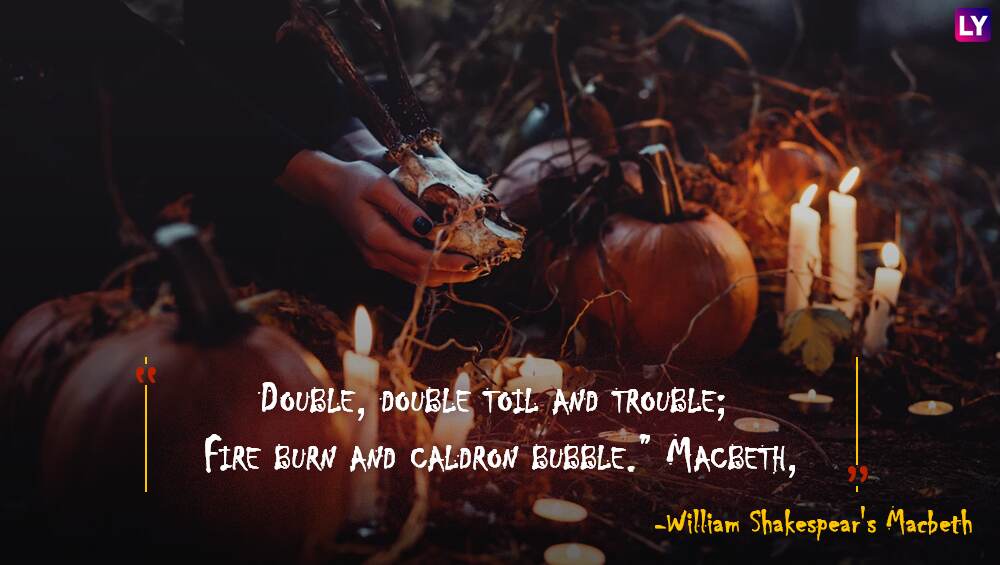 "Double, double toil and trouble; Fire burn and caldron bubble." Macbeth, From William Shakespear's Macbeth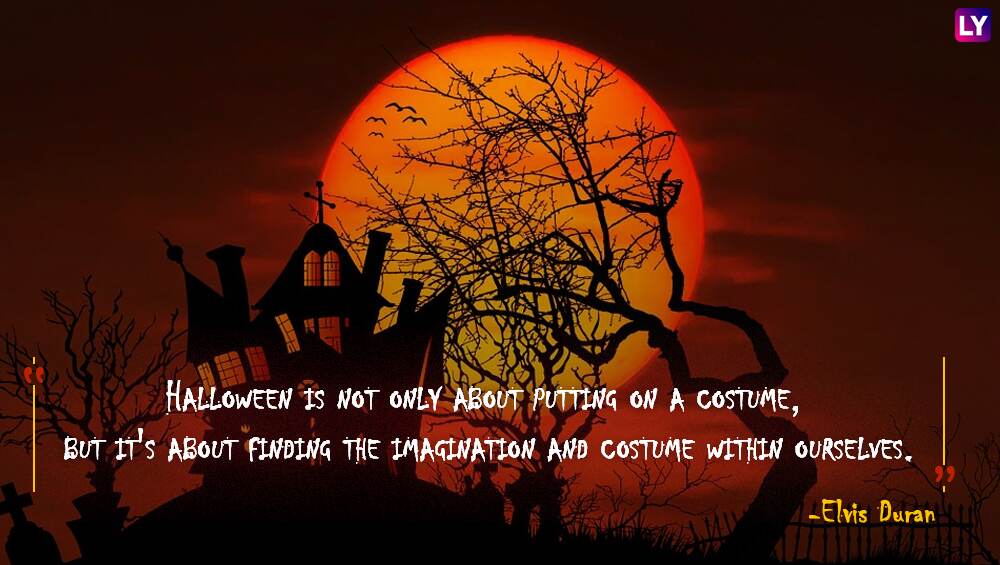 "Halloween is not only about putting on a costume, but it's about finding the imagination and costume within ourselves." Elvis Duran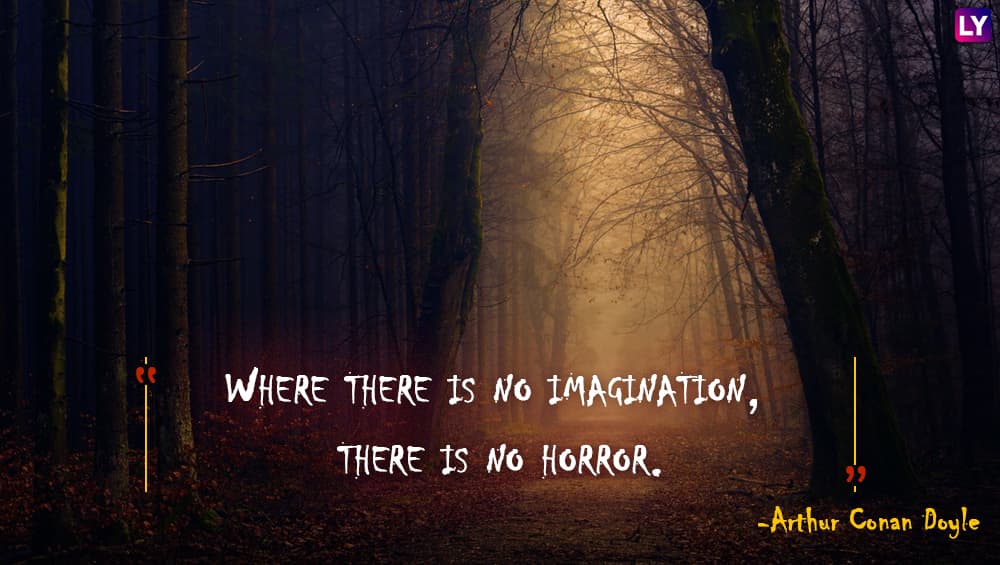 "Where there is no imagination, there is no horror." Arthur Conan Doyle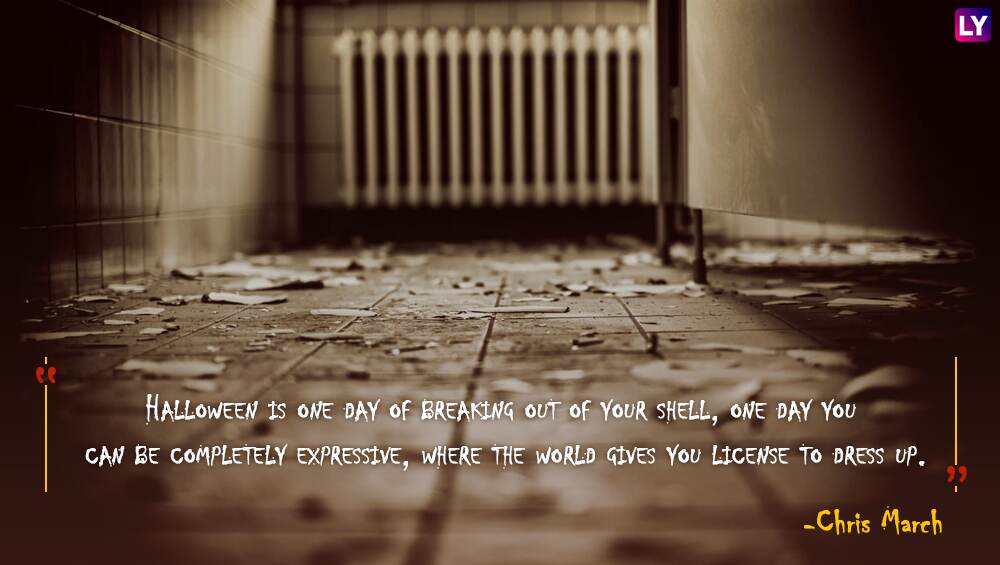 "Halloween is one day of breaking out of your shell, one day you can be completely expressive, where the world gives you license to dress up." Chris March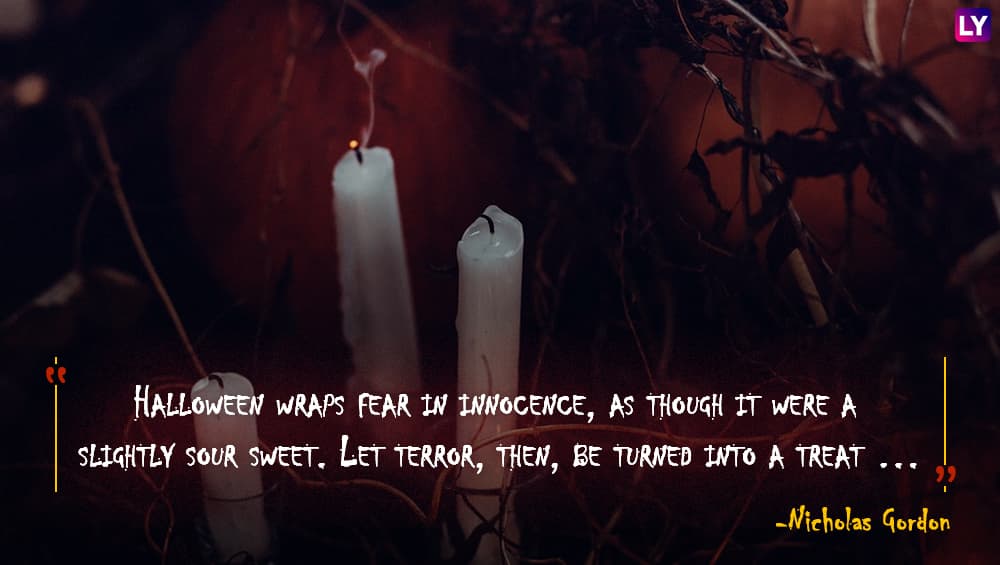 "Halloween wraps fear in innocence, as though it were a slightly sour sweet. Let terror, then, be turned into a treat …" Nicholas Gordon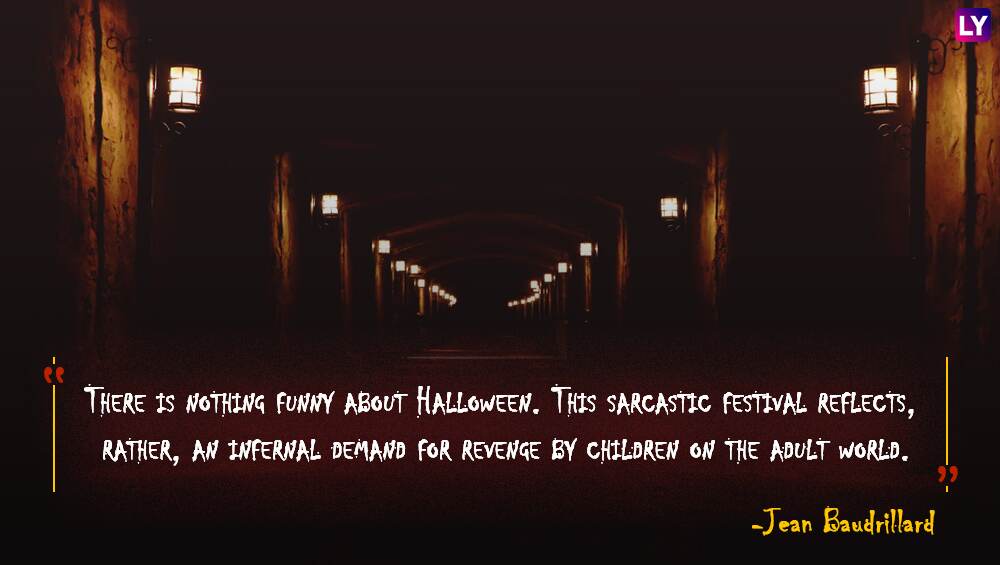 "There is nothing funny about Halloween. This sarcastic festival reflects, rather, an infernal demand for revenge by children on the adult world." Jean Baudrillard
The origins of Halloween come from a Celtic festival, known as 'Samhain'. It was believed that the ghosts of the dead roamed the Earth during this time, so people would dress in costumes and leave treats out on their front doors to appease the roaming spirits. As you get ready for the Halloween party donning into the weird costumes amidst ghostly decorations, these Halloween quotes above will add a bit more creepiness to your festive. Happy Halloween!