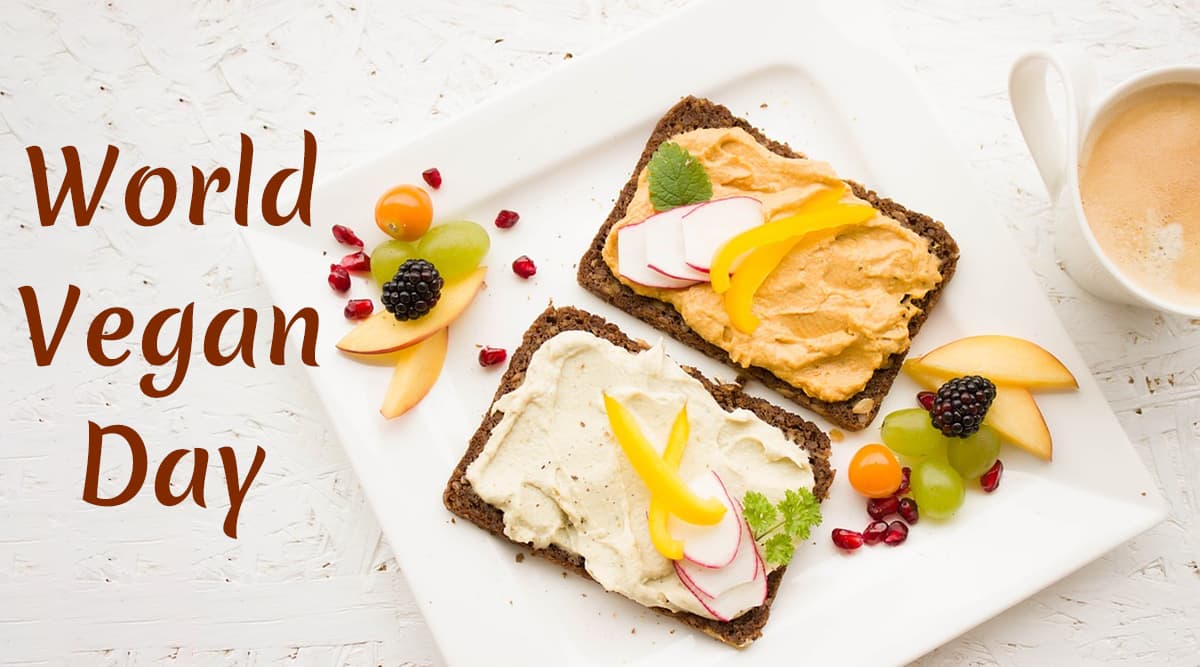 Veganism has become an emerging lifestyle among people around the world. And to celebrate the idea of veganism, World Vegan Day is marked annually on November 1 every year. Veganism as a lifestyle not only promotes animal welfare but also aims at environmental protection. While veganism has become more popular in recent years, the day has been marked since 1994. Ahead of World Vegan Day 2019, we tell you a bit more about the significance of the day. Is Going for Vegan Diet Healthy? Pros and Cons of Veganism.
Date and History of World Vegan Day
The date of World Vegan Day is marked since 1994 with the commemoration by UK celebrity, Louise Wallis, the then Chair of The Vegan Society. This celebration commemorated the 50th anniversary of the founding of the organisation and the coining of the terms "vegan" and "veganism". Since they did not know the exact date they decided to fix it upon the first of November. They also did not want it to coincide with the Halloween, Day of the Dead, which was a traditional day of feasting.
Significance and Celebrations of World Vegan Day
The day as the name suggests this day advocates veganism. It is marked in Europe, North America, Oceania,  South America. The celebrations are marked with a weekend celebration. The Vegan Society observes it for an entire month. Vegan lunches and dinners are organised to commemorate throughout the month. How to Go Vegan: Beginners Tip to Help You Stick to the Cruelty-Free Lifestyle.
In different countries in the world, exhibitions, seminars and public debates are held for people who want to switch to a vegan lifestyle. At these sessions, they can interact with others, learn about this way of living and then decide if they can become vegans. Benefits of this lifestyle and how to make this switch are also discussed on this day.