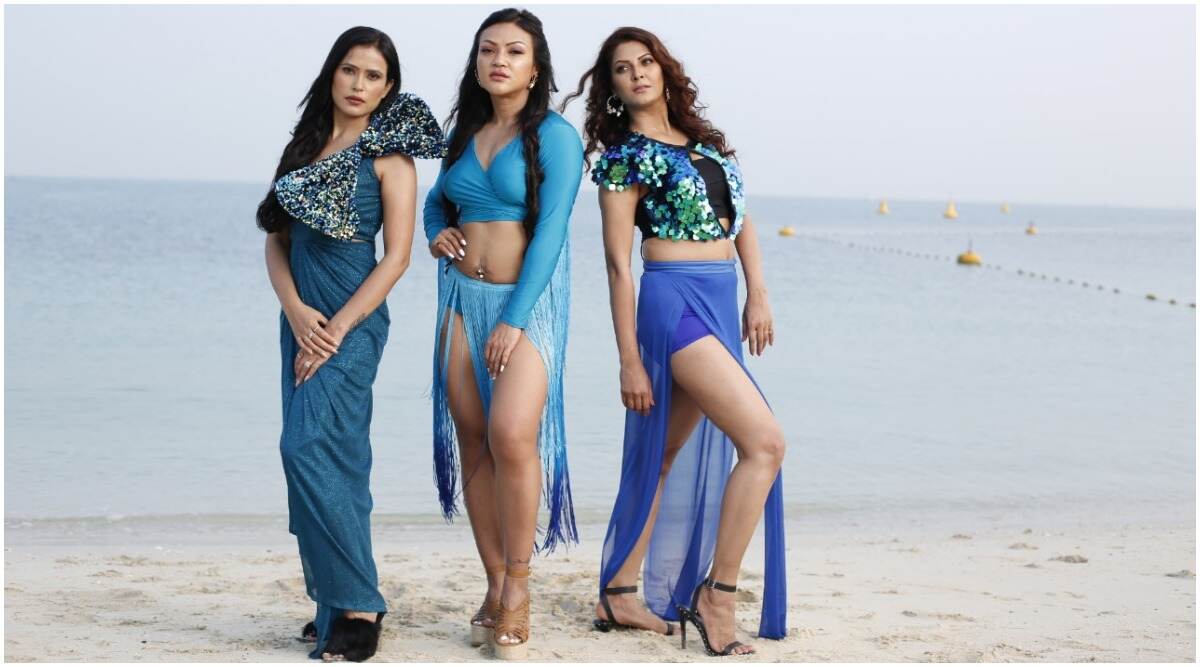 Picturesque locations, ravishing models, umpteen fabulous clicks coupled with lots and lots of oomph marked the first edition of FITNGLAM magazine's calendar shoot event titled – FITNGLAM INTERNATIONAL CALENDAR SHOOT 2020 (ICS2020). With this shoot, the magazine has taken its step towards strengthening its foothold in the International Fashion market. Held in Dubai, UAE from October 9th to 14th 2019, the event has been garnering rave reviews much before its official launch, across the fashion arena of India as well as the UAE.
In fact they have already started getting proposals for several strategic associations from the much-esteemed organization of abroad. The shoot was supported and powered by Filmfare Middle East alongside the benign guidance of Mr Rizwan Sajan, Chairman, Filmfare ME.
Seen sweltering on the frame are renowned Indian models, Anu Marbaniang, Sakshi Singh, Riya Saggu, Sidhika Sharma, Pratima Dagar, Kashish Singh, Deviqa Arya, and Rupali Singh– amazingly captured through the lens of Rajesh Gopinath and Hitesh Kaneria.
According to the Event Curator and Editor-in-chief of Fitnglam Magazine, Mr. Sanjeev Jain, ICS2020 remains an initiative to bridge the gap between Indian Fashion Brands and Designers, Fashion and Fitness Models, Makeup artists, Social Influencers by bringing them together on an International Forum.
A Serial Entrepreneur, Jain by profession is an Investment Banker & Director of Ace Advisors India (www.aceadvisorsindia.com) – a company that deals in Investment abroad, international business expansion and more. He is also a passionate & avid traveler, a globetrotter, equipped with high networking skills. His organization is into strategic alliance with several firms for international collaborations, spearheading projects, execution & local support.
The shoot saw a fabulous flow of activities under the supervision of its Event Director, Mediapreneur , Vijay Singh, Founder, Fitnglam Magazine. Also a Movie Critic and a Writer, Vijay Singh sensing a sudden drift says: "With an increasing number of Indians making it big in the global modeling industry, more and more youngsters are veering towards this field. However, good modeling is more than just about stunning looks". "A striking photograph cannot just be created by beauty – it needs to reflect the true personality of the model," he opines.
The models were styled by Sanya and Anshula – a styling duo handling a styling label sanya&anshula with expertise in editorial, catalog, commercial, personal, wedding, celebrity, and portfolio styling. With an experience of 4 years stacking an extraordinary work profile in all fields, they make sure to fulfill the client's needs, while their goal remains to make their clientele stand out. The travel for the shoot was managed by Canvastrips – a fully licensed and bonded destination management firm known for its stupendous work.
ICS2020 is all set for its Calendar Launch that will encounter a large and glamorous gathering of who's who from India's fitness, fashion, and lifestyle industry. The event is expected to see great media coverage and participation of people from all walks of life.