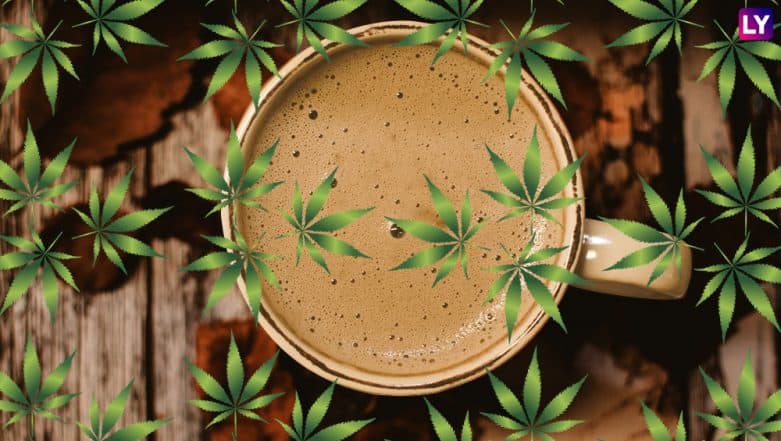 A research team from Cambridge claim that a healthy new cannabis-infused coffee could reduce feelings of stress and anxiety. Supplement company FutureYou has matched coffee up with cannabidiol (CBD) – a popular new health supplement derived from the leaves of the hemp plant. The legal combination is set to be tested at a café in Cambridge next month. The news comes after soft-drink giant Coca Cola revealed it was planning to combine its famous soft drink with the natural plant. Coca-Cola Interested in Cannabis-Based Drink Meant Not For Intoxication But Pain Relief.
CBD naturally occurs within cannabis and is one of at least 113 cannabinoids that have been found in the hemp plant. CBD isn't psychoactive which means you're not going to get high from it. Unlike marijuana, hemp is a type of cannabis plant that doesn't contain significant levels of the compounds that get people high. Some studies also show that CBD is a natural anti-inflammatory that may help people deal with chronic pain, seizures or insomnia.
As reported in the Mirror, Dr Nicholas Shenker, a member of FutureYou's medical advisory board said: "All over the world, people are using CBD, often in pharmaceutical doses, to address their health issues. CBD acts on endocannabinoid receptors that affect mood. Some people claim that it helps them to reduce stress and anxiety." FutureYou has teamed up with Mags Dixon, marketing director at Costa Coffee to help launch the product. Is Marijuana Replacing Protein Shakes as the New Health Supplement? People are Including Pot in Their Pre-Work Out Regime.
Ms Dixon said, "This drink offers the benefits of Britain's fastest-growing wellbeing supplement as part of your morning routine. Coffee is the perfect complement to CBD; since most of us already enjoy a cup of coffee every day, this combination will help them to get more health benefits without changing the habits. Plus, it has unique flavour profile and is really drinkable." Scientists are doing lab tests to ensure the drink has maximum effectiveness and seeing how the 'relaxed' sensation of CBD and the 'wide awake' feeling of caffeine can be combined. The company then hopes to trial its CBD-coffee at a café in Cambridge next month. Smoking Marijuana Ages the Brain by 2.8 Years! Cannabis Almost As Bad As Schizophrenia in Brain Damage.
On Monday, Coca-Cola announced its interest in a statement and said it was in talks with Canada's Aurora Cannabis Inc to develop drinks infused with CBD. The soft drink company is closely watching the fast-growing marijuana drinks market for a possible entry that would expand the world's largest soft drink maker's ambitions further away from sugary sodas.