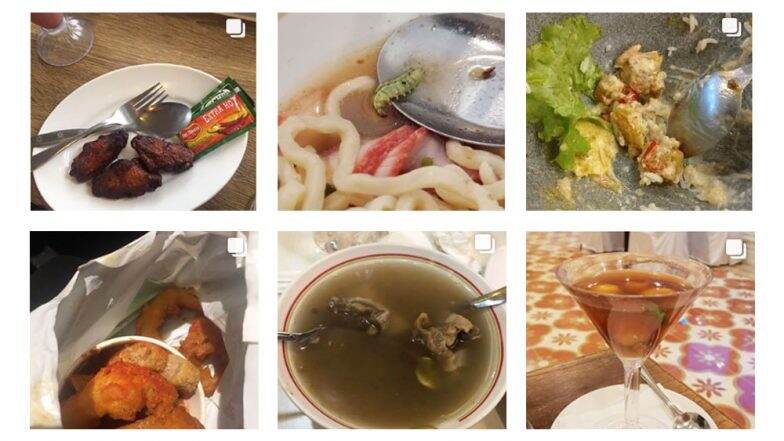 While the world is obsessed with the mouth-watering Instagram-food pictures, one side of the world is actually busy checking out the least Instagram-worthy food posted by an Instagram account from Greater Jakarta that goes by the name @_sadfood. The Instagram account asks "anyone who wants to report a disappointment about their sad breakfast, lunch or dinner to share their experience through the account." Most of the picture put on the user's social media doesn't look appealing, but he talks about the flawed preparation or service.
Take a look at some of the pictures posted by this account.
Here he was served with eggs intact with the skin (shell) with boiled noodles, left him wondering if the egg was even washed.
View this post on Instagram
Talking about train food he says, "Why does the food on the train look so sad?" Further, making a valid point, he says how it's a pity that pack of farmers who work hard, then harvest when it's time, shipped in trucks, packed, all of that is just to be a food to look like this.
View this post on Instagram
This another review made the restaurant fix the recipe.
View this post on Instagram
Here's a review for the platter, every bite of which will make you cry!
While many people may find it a negative page that only criticises terrible food, I feel it is necessary to call out people who do not put their heart and soul into their work plus waste our hard-earned money. Would you like a similar page for India as well?