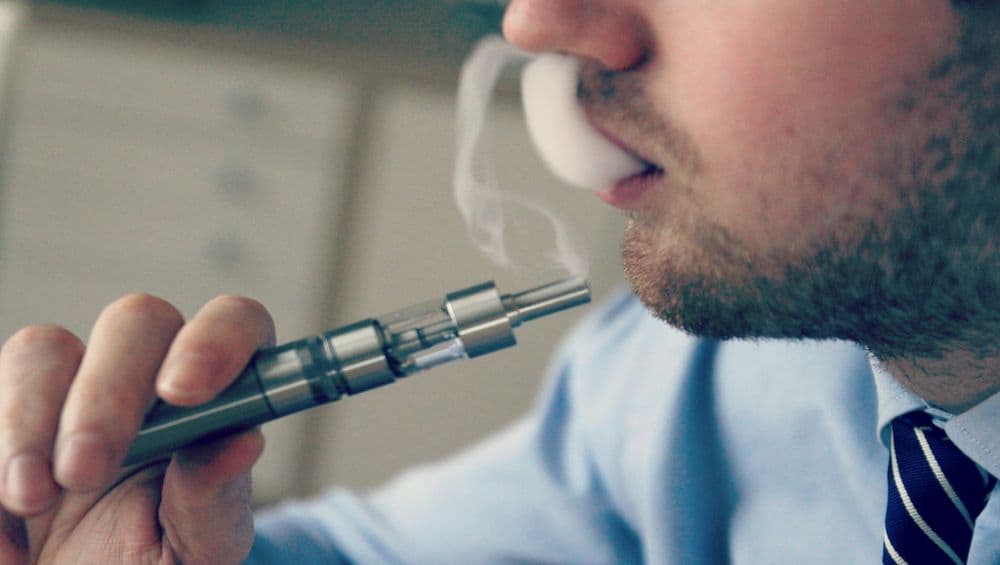 Electronic Nicotine Delivery System (ENDS) products aka e-cigarettes or vapes are now banned in India by the health ministry. An ordinance draft, piloted by the Union Ministry of Health and Family Welfare sought prohibition of sale, manufacturing, transport, export, import, distribution or advertisement of e-cigarettes. For the first-time offenders found with guilty would be fined up to Rs 1 lakh. However, the repeated offence may attract Rs 5 lakh fine. If you are found storing e-cigarettes, you could have to serve a jail term of 6 months or a fine up to Rs 50,000 or both. Not just the products but, in fact, the ads for any kind of vaping products are also banned in India.
Vaping is said to have caused the death of six people in the United States recently, and now it plans to impose a blanket ban on flavoured e-cigarettes as well. A study conducted by the Indian Council of Medical Research (ICMR) in 2018 warned against the health effects of unregulated use of these items.  Union Cabinet Approves Ordinance to Ban Production, Import of E-Cigarettes and E-Hookahs. 
Check Tweet:
Union Minister Nirmala Sitharaman: Reports say that there are some who are probably getting into the habit of e-cigarettes as it seems cool. It is believed that there are more than 400 brands, none of which is manufactured yet in India. And they come in over 150 flavours. https://t.co/1eoC7s2gbo

— ANI (@ANI) September 18, 2019
What Are E-Cigarettes
E-cigarettes, also known as smokeless tobacco, e-cigs, vapes, e-hookahs, vape pens, and electronic nicotine delivery systems (ENDS) is used as an alternative to regular tobacco cigarettes. E-cigs are devices that heat a liquid into an aerosol. The nicotine and additives-laced liquid is then inhaled to get high. Powered by batteries, an e-cigarette converts liquid nicotine into a mist, or vapour, that the user can inhale. The process consists of no smoke, fire or ash and that's why sometimes, people are misguided into thinking that it is better than regular cigarettes. However, it is also claimed that e-cigarettes do not contain all of the harmful chemicals associated with smoking tobacco cigarettes, such as carbon monoxide and tar. Side-Effects of Vaping: E-Cigarette Use Among US Youth Becomes An 'Epidemic'.
How Does E-Cigarette Harm Your Health
Studies have found that e-cigarettes, expose your body to the same toxins as cigarettes and, in fact, in larger quantity.

Carcinogenic chemical compounds such as carbon monoxide, heavy metals, may be present in e-cigarettes. These chemicals are known to cause lung, stomach, bladder, oesophagal cancer.

They may also pave the way for heart ailments and respiratory diseases like emphysema, which causes difficulty breathing

Infectious diseases caused by sharing a waterpipe with other people. This may also increase the risk of transferring diseases and viruses,

The tobacco in waterpipes and cigarettes contains similar levels of nicotine. And nicotine is highly addictive.
The Bhartiya Kisan Union (BKU) has appealed to the government to ban e-cigarettes and vaping products in the country for a reason beyond considering health. Jagjit Singh Dallewala of the BKU said to IANS, "If e-cigarettes are allowed in India, it will have a devastating effect on the tobacco farmers in India. The main reason is that the e-cigarette companies who are trying to open shops in India are of foreign origin and do not use Indian tobacco. In fact, the countries that these e-cigarettes belong to, like the US, have also banned them."