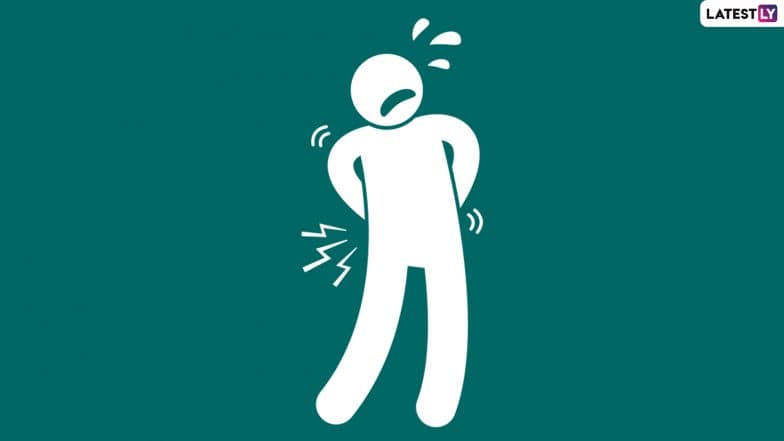 Butthole itching- we know it may sound embarrassing but let's not shy away from it anymore, shall we? Excessive butthole itching could be indicating something more than just minor discomfort. Itching down there, once in a while is okay-- the reason could be anything from sweat to a piece of hair stuck in your buttcrack. However, if you notice that you suddenly have started itching more than you should, you might want to visit a doctor ASAP. Remember it is a sudden, excessive itching that you need to be worried about and in medical term, it is called pruritus ani. The irritation usually occurs on the inside the anus or the perianal area. However, you must remember that under no circumstance you should continue itching the butthole area because then you will only cause a cycle, inducing more itching. Moreover, your fingernails may have germs that your butthole may get exposed to. Here are 6 parts of your body you should never touch with your hands.
We cannot deny that butthole, aka anus, is one of the most neglected parts of our body. We do clean it every day, but we also tend to ignore any symptoms related to our buttholes. Some even shy away from talking about issues about their anus because it is embarrassing. Here are reasons you have a horribly itchy butt:
Haemorrhoids
This condition may cause inflammation around your anus. You may also feel a slight swelling that may feel very itchy. While usually, haemorrhoids are external but sometimes you may even have it under the skin. Constipation is said to be the leading cause behind it.
Yeast Infection
While mostly associated with the vagina, a yeast infection can happen in your butt as well. Candida fungus that occurs naturally starts growing quicker than usual and may turn into an infection.
Pinworms
While the chances are quite rare, you cannot completely rule out the possibility of having pinworms. These tiny parasites living in your colon and rectum can spread faecal-oral route. Although, it is more commonly found in children, pinworms may occur in adults as well.
Allergic Irritation
Have you recently started to use a new product that could possibly lead to an allergic reaction down there? Excessive use of fragrant itchy, chemical products around your anal region may cause skin disorders, like psoriasis or eczema, that you might want to watch out for.
Anal Cancer
Highly unlikely, but if your itching is accompanied with several other sudden changes such as bleeding, swelling etc., you must visit a doctor.
STD
Excessive scratching in the buttcrack area could be an indication of STDs. Herpes, anal warts caused by the human papillomavirus (HPV) could be some of the possibilities. If you recently had anal sex and are experiencing a particular symptom, get yourself checked immediately.
Hygiene
Are you not cleaning your butt correctly after pooping? Or are you using fancy wet wipes that may be fragrant, chemically? You may have caused an irritation or even anal fissures that is making you itch so much.
While we do not mean to scare you, all we are trying to say is that do not avoid any change in your anal area that you might be experiencing. There is nothing better than getting yourself checked to see if you are fine.