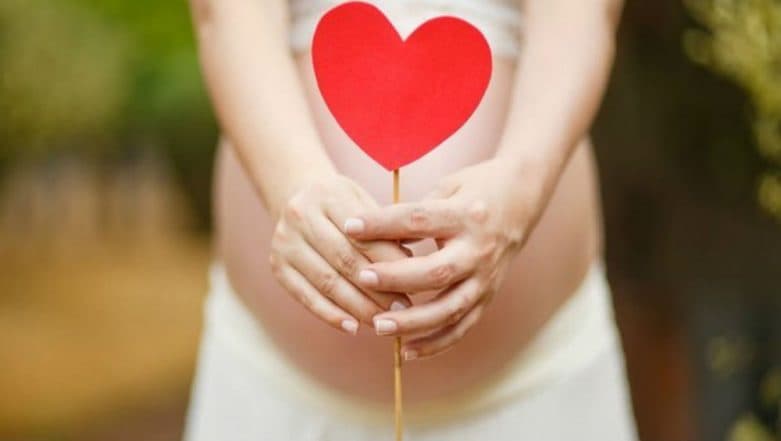 Surrogacy and the blessing of a child is a miracle. People who opt for it, have memories to cherish for their lifetime and we cannot thank enough to Science for that. In a recent development, a loving 55-year-old grandmother has given birth to her own grandchild because her daughter was diagnosed with Mayer-Rokitansky-Küster-Hauser Syndrome (MRKH). The family is blessed with a beautiful baby girl on January 16 this year. Her parents are now taking care of all the legal proceedings to adopt her formally since parental rights in the United Kingdom automatically go to the surrogate and her husband. Surrogacy (Regulation) Bill 2016 Passed in India: Everything You Need To Know About The Bill. 
Identified as Tracey Smith, she found out she did not have a womb, when she had not started her period by the age of 15, reports Daily Mail. Medical scans showed she had been born without a womb, but she did not have working ovaries and fallopian tubes. The report further revealed that at 16, Smith was diagnosed with MRKH-- a condition which causes the vagina and uterus to be underdeveloped or absent; however, the external genitalia are normal. It was then when the doctors told her that she would not be able to conceive. At the time, her mother Emma Miles said she would do anything she could to help her daughter.
Fifteen years later, Smith and her husband Adam were considering fertility treatment that they took Mrs Miles up on offer. Initially, the couple considered using a surrogacy agency, but were afraid of UK's laws which gives "the surrogate – and her husband if she has one – all parental rights from birth," which seemed a huge risk for the couple. Hence, they decided to approach Mrs Miles. Smith's father Robert Miles supported the initiative too and put that in writing through a solicitor that they would happily give parental rights to Mr and Mrs Smith, once the baby is born.
The In Vitro Fertilization (IVF) process involved taking an egg from Mrs Smith's ovaries and fertilising it with sperm in a laboratory, so it could be placed into Mrs Miles womb for it to grow and develop. Yes, it was successful in the first attempt and on January 16, Evie Sian Emma Smith was born.