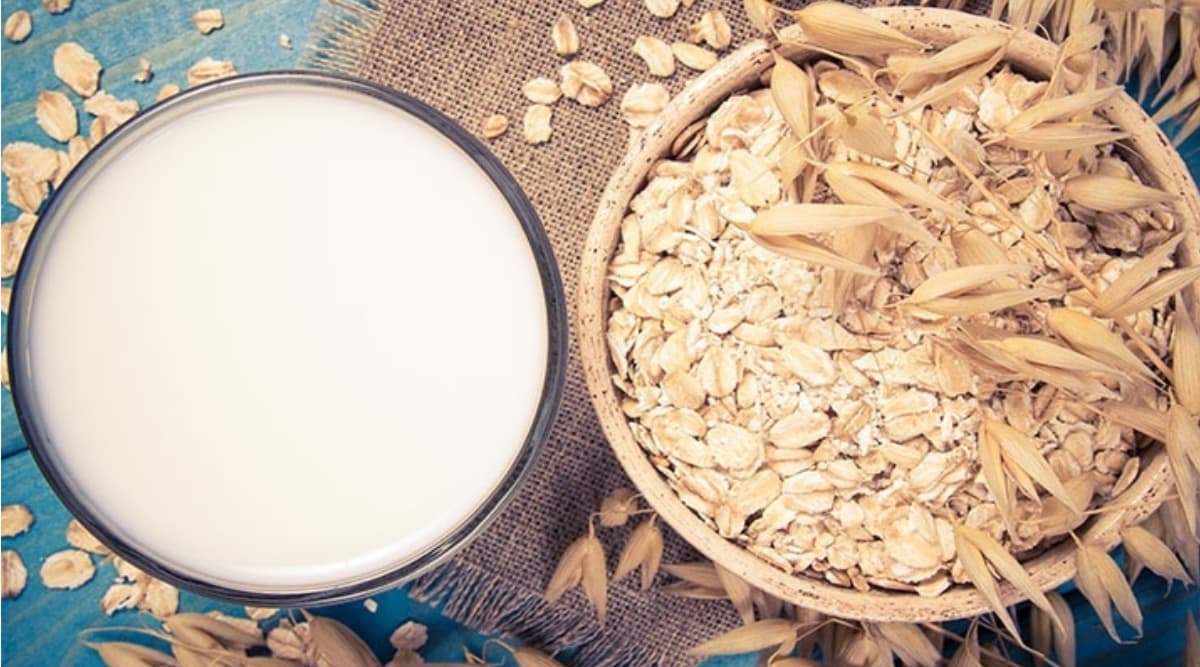 Oat milk is growing to become one of the popular non-dairy milk which is ready to give a fierce competition to coconut, almond, cashew, rice and soy milk. If you scroll through Instagram, you will notice how the vegan bloggers and influencers are swearing by oat milk lattes and smoothies. So what makes oat milk so special? It's lactose-free, naturally creamy and not overly sweet. If you are still not convinced to replace your other non-dairy milk with oat milk, these facts will help you make a call.
What Is Oat Milk?
Oat milk is made from oats and is a vegan milk substitute. It's prepared by blending oat and milk and then straining to create a smooth, creamy liquid. Some brands fortify oat milk with extra vitamins and minerals, but if you want to avoid the added flavours and sweeteners, your best bet would be to make it at home. National Milk Day 2019: Should You Drink Milk On An Empty Stomach? All Your Queries about the Best Time to Consume Dairy Answered
How Nutritious Is Oat Milk?
Not all oat milk are created equal, and nutrition labels vary between brands. Depending on the added flavours and other factors, some contain more sugar than the rest. However, if you are making oat milk at home, you can get up to 4g protein, 1.9 g fibre and 115mg sodium in one cup. It turns out that oat milk is higher in fibre than cow and almond milk. You will also get around 30% of your daily recommended calcium intake and 10% of your iron intake per cup. Does Drinking Milk Everyday Cause Weight Gain? All That You Should Know About The Calcium Rich Fluid
How to Add Oat Milk to Your Diet?
Oat milk has a neutral taste that works well in different kind of foods. Whether you stir it in your coffee or bake with it, oat milk can enhance the flavour of anything you whip. But if you want to double up on the nutrient content of oats, consider pouring the liquid on oatmeal for double fibre. Turmeric Milk in Winter: Why You Should Drink Haldi Doodh in Cold Season
How to Make Oat Milk?
Pick a packet of gluten-free, old-fashioned or rolled oats and soak them in the refrigerator for three to four hours. Then blend it in a blender with water and strain the mixture on a cheesecloth and transfer it to a durable container like a mason jar. Make sure to always shake the jar before using to guarantee a smoother texture. Store-bought milk often lasts for ten days after opening, but the homemade ones do not last more than two days.
Oat milk is free of nuts and soy, so it makes a great dairy alternative if you have food allergies. Oat milk is usually gluten-free, but you should still check the label before purchasing if you are gluten-intolerant or have Celiac disease.