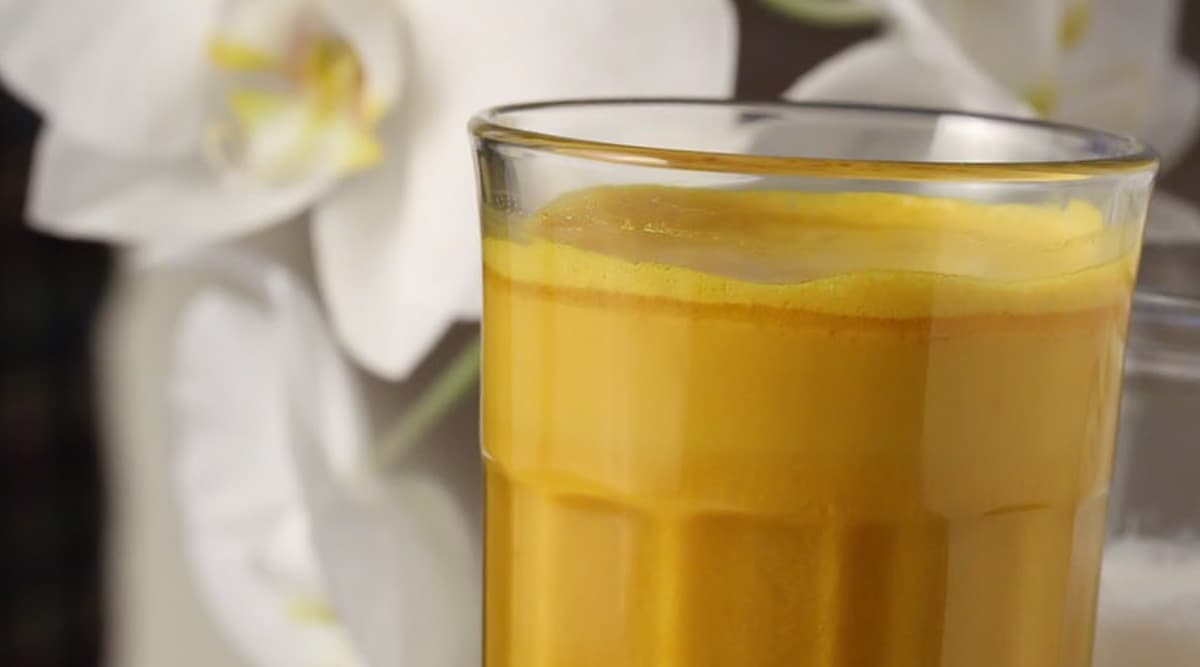 Turmeric can work wonders on your health this winter. Mixing it with milk, it not only tastes delicious but can double up its nutritional value. Turmeric Milk, which is known as Haldi Doodh in Hindi can be seen being sold in various dairy and sweet shops in winter. Turmeric milk tastes best in an earthen cup, famously known as kulhad in Hindi. Let's take a look at how turmeric milk can help improve your health in winter. Turmeric Health Benefits: Fighting Cancer, Preventing Diabetes and Other Reasons Why You Should Have This Curcumin-Rich Spice.
Turmeric milk can be considered as winter staple drink since centuries. Considering cow milk, it consists of protein, calcium, vitamin B12, A, D, E, and K. Adding a magic spice like turmeric can make your immunity strong on a permanent basis and also prevent you from taking antibiotics to cure throat infection, cold and fever. If you are vegan, you can use almond milk, soy milk, flaxseed milk, etc. Weight Loss Tip of the Week: How to Use Turmeric (Haldi) to Lose Weight.
Why Turmeric Milk is Healthy in Winter
Turmeric possesses antiseptic, anti-inflammatory, anti-microbial and anti-allergic properties which can help fight germs and bacteria which attack the body. Adding a pinch of black pepper to haldi doodh can further help in curing a cold and flu. Turmeric milk is also best for people suffering from arthritis problem in winter, as it can help reduce joint pain, which gets triggered during the cold season. Turmeric milk with saffron can smoothen up the skin and improve skin tone better than any expensive cosmetic products, this is mainly due to the presence of curcumin compound in haldi.
How To Make Turmeric Milk
Turmeric milk can also help sharpen your memory. Haldi doodh can also aid in digestion and avoid bloating. There can be numerous benefits of turmeric milk, however, one glass every day in winter is more than enough and it should not be taken in excess. Apart from this, other healthy fruits and vegetables should also be included in the diet for overall good health in winter.