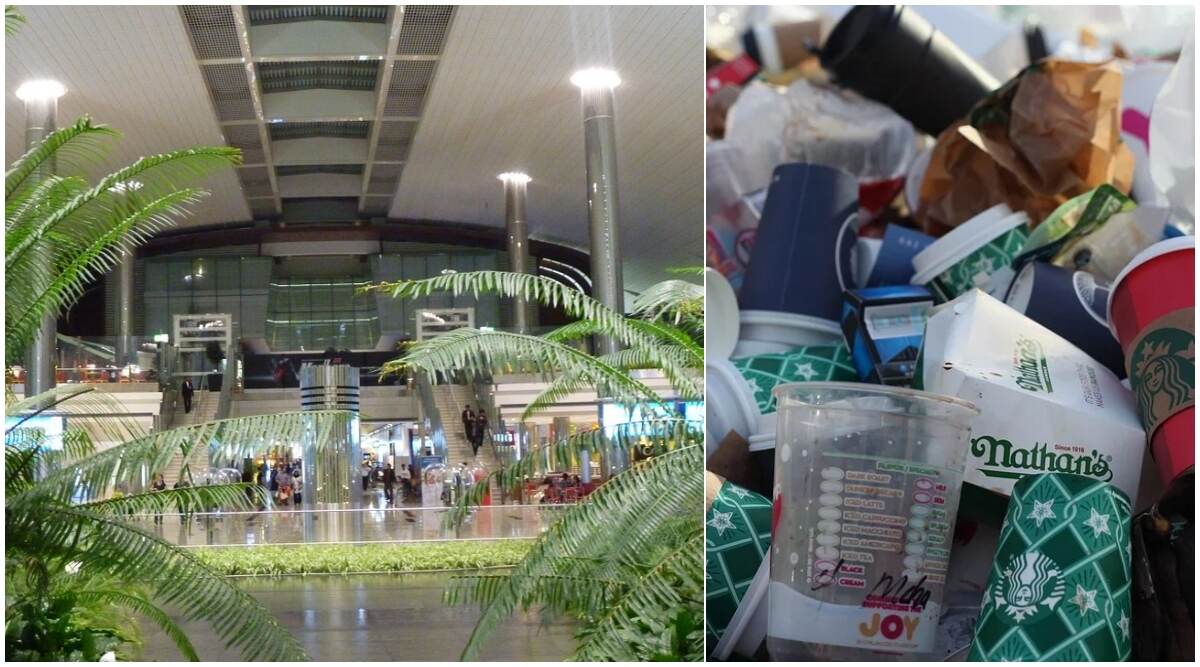 We are heading for the New Year's Eve and have you'll made plans to ring in 2020 abroad? One of the most looked for events of New Year's 2020 is in Dubai. The spectacular show of fireworks at the New Years bash when the clocks strike midnight is quite popular. And if you are among those travelling to Dubai or even via the Dubai airport to celebrate the new years then you might have to recheck what stuff if you're carrying, especially plastics. The world's busiest international airport will ban single-use plastics starting January 1, 2020. The two airports of Dubai International (DXB) and Dubai World Central (DWC) plan to completely go off of the single-use plastic usage in a bid to work on the environmental damage. And to help you out, we have made a list of things one can and cannot carry here. Plastic Ban in India: Mumbai Airport To Become 100% Free of Single-Use Plastic by October 2.
The first announcement of this move was made in June 2019 and since then the airports have been working on measures to replace the use of the plastic. The authorities have been working with 250 of their hospitality partners to get this move into effect. Eugene Barry, EVP Commercial at Dubai Airports told in a report, "This pledge is another step on a long journey to becoming a more environmentally responsible airport. Along with our partners, including global brands such as McDonalds, Costa Coffee and Starbucks, we are committed to not only removing single-use plastics but in their place providing appropriate and importantly sustainable alternatives." If you are going to land in Dubai or leave through here for or after the New year, then let us help you out. San Francisco International Airport Plastic Bottle Ban: Know What Kind of Bottles Is Allowed and What Items are Banned.
What You Cannot Carry
Polythene bags

Plastic drinking water bottles

Small bottles of juice,

Food wrappers

Plastic straws

Plastic plates and cups
What You Can Carry
Paper plates and cups

Drinking water can be carried in a sealed box, bag, can, or other containers, with a capacity of 1 litre or less.

Unflavored water, including purified water, mineral water, unflavored carbonated or sparkling water, and unflavored electrolyte-enhanced water.
A detailed policy of what will be allowed post-January 1, 2020, hasn't been released as yet. But as per the reports, the coffee shops and chains will use sustainable cups made from entirely wood and paper. Restaurants are likely to use sustainable material for takeaway meals.