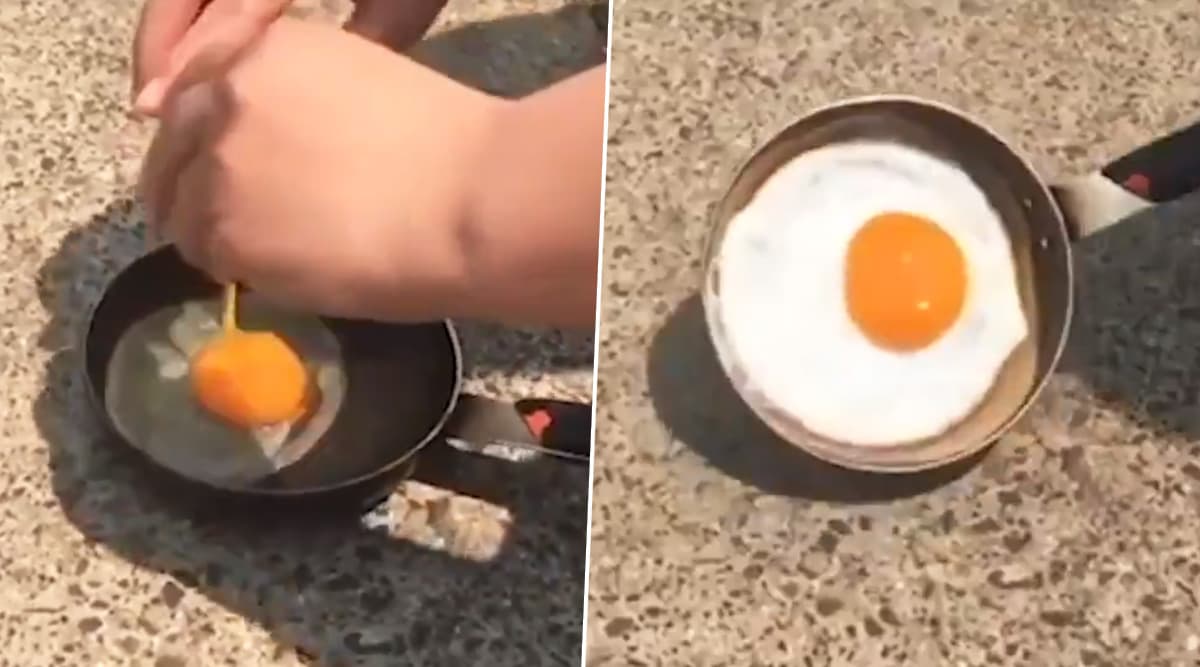 While significantly, people are experiencing chilled cold weather, Australians, on the other hand, are fighting record-breaking heatwave in its history. It is so hot, that a state of emergency has been declared in New South Wales. It is so hot that the roads are melting. It is so hot, that people are cooking their meals on sidewalks, with the help of scorching heat. Yes, after a man was filmed roasting port jointly, a woman fried sunny-side-up egg on the sidewalk, as heatwave hits Melbourne. The video capturing the heating moment, has surfaced online, showcasing the worst weather that people are facing in the country. Australia Registers Hottest Day on Record, Heatwave Expected to Get Worse. 
Media reports note that on December 20, the temperatures at Australian city was above 40 degrees Celsius. It is notable that eggs do not generally begin to cook at temperatures lower than about 70 degrees, metal pans placed under the sun on warm days, can do the trick. It starts the solidification process using just stored environmental heat. The woman was identified as Kasandra Azeez, who said she cooked the egg outside her front door in Melbourne.
Watch Viral Video:
A woman in Australia managed to heat up a pan on the sidewalk and cook an egg outside as temperature soared across the country. https://t.co/TSy4ViIS2P pic.twitter.com/FCe5xxBtKs

— ABC News (@ABC) December 20, 2019
Another video was recently going viral on social media, where a man was seen roasting pork, in his car, with the rising temperature in Australia. The pictures of his cooked meal, paved a warning to everyone about the extreme dangers of the heatwave.
In December, temperatures have reportedly reached record highs with the hottest day clocking in at 49.9 degree Celsius in Southern Australia. In Port Augusta, a small city in the south, has even started to melt on several roads. People are bracing the hottest climate that had faced in the country's history.