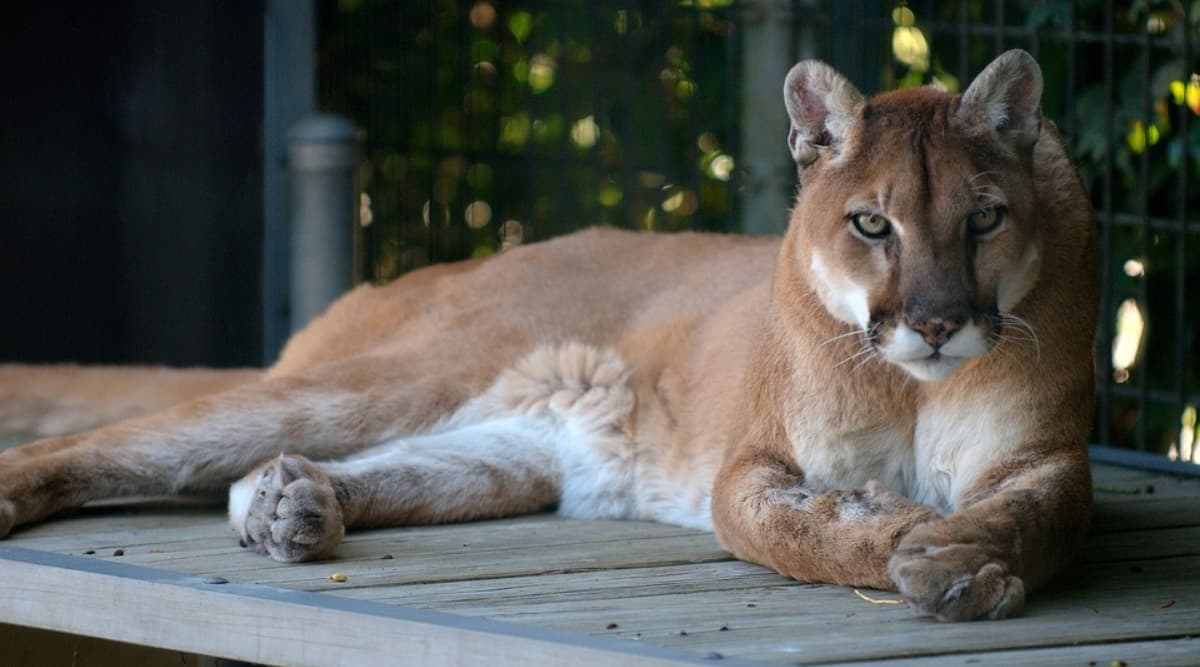 A southern California woman punched a mountain lion after it tried to open its jaws after it attacked her dog in the backyard. Officials said that the woman suffered a minor cut after the mountain lion attacked her miniature schnauzer on Thursday. The incident happened in the city of Simi Valley located in Southern California. Reportedly, another dog was injured by a mountain lion in the same area late on Wednesday. A Ventura County sheriff's helicopter and animal control officers said that earlier the day, mountain lions were sighted in the area following which police launched a search. Rajasthan: 40-Year-Old Woman Mauled to Death by Tiger in Sawai Madhopur.
Talking about the woman, Police Sgt Keith Eisenhour told KNBC-TV, "She obviously cared about her dog very much, as all dog owners do. She tried to fend the animal off by punching it, elbowing it and tried to pry its jaws open." The police commander, Adam Darough, told the Ventura County Star that responding officers saw the mountain lion eating the dog in the backyard, but it ran into the hills. The attack happened about 35 miles northwest of downtown Los Angeles in a neighbourhood next to wildlands. Man vs Wild: Lion Chases Tourists During Safari Ride at Atal Bihari Vajpayee Zoological Park in Karnataka, Video Goes Viral,
Darough said the mountain lion seen on Wednesday had a tracking collar but officers couldn't see if the same animal attacked the dog. Biologists are currently studying how mountain lions survive in the habitat. In February this year, a man had killed a mountain lion that attacked him. The man in his 30s fought the big cat with a rock. He only suffered minor injuries and was released from the hospital after giving first aid.