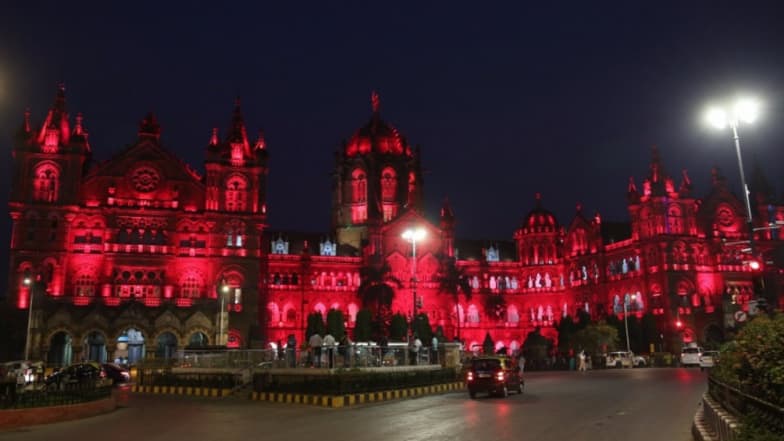 Mumbai, October 16: It seems like Chhatrapati Shivaji Maharaj Terminus (CSMT) railway station is been celebrating Navratri. On Tuesday, the heritage building of CSMT railway station was lit red to celebrate the seventh day of Navratri festival. The sight was looking breathtaking, people were seen taking selfies and enjoying the beauty of the iconic station. Day-Wise Nine Colours to Wear During Navdurga Festival With Images and Video!
The central railway has posted the still photo of the event on their twitter handle:
Day 7 #CSMT #Heritage building in #Red colour #Navratri2018 pic.twitter.com/eNf86ELQYz

— Central Railway (@Central_Railway) October 16, 2018
Watch Video: Navratri Colours 2018 With Dates and Significance
Earlier on October 11, CSMT station was lit pink to mark the International day of a girl child, and later it turned yellow to celebrate the auspicious festival of Navratri. CSMT which is popular for celebrating a major event has previously observed Earth hour by switching all the lights for a while to conserve nature. CSTM Building in Mumbai Illuminates in Tricolour Celebrate India Independence Day 2018: View Pics.
What is Navratri?
Navratri, meaning nine nights, is a Hindu festival which celebrates the nine forms of goddess Durga. Although there are four Navratri but Sharada Navaratri which falls during the post-monsoon is considered most auspicious. This festival celebrates the victory of the goddess Durga over the buffalo demon.