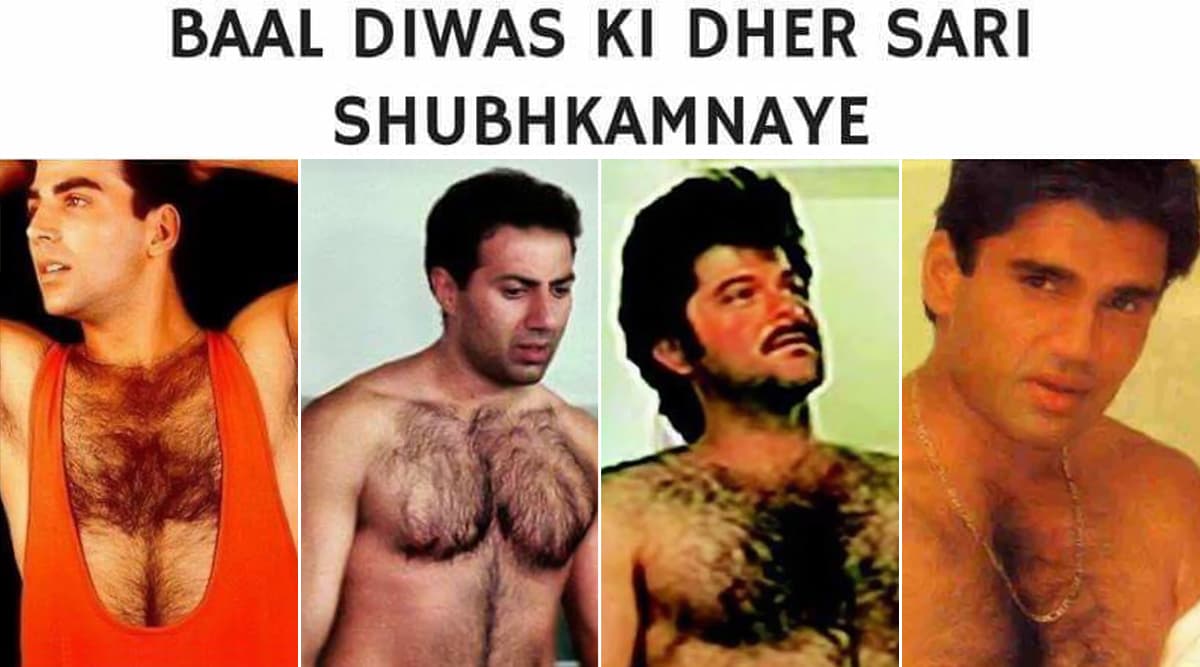 Children's Day is here and it's time for Anil Kapoor memes! And if you are perplexed wondering what on earth does this mean so no, neither does Anil Kapoor's birthday coincide with Children's day nor is he related to Chacha Nehru in any way. In fact, it has something to do with Anil Kapoor's body hair and before you completely ignore the obvious drift and flip out, we are talking about Anil Kapoor's bal. And it is not just Anil Kapoor, other hairy hunks of the nineties like Suniel Shetty, Akshay Kumar and Sunny Deol too. Basically it is a big joke where we use the word bal pun-intendedly. Children's Day 2019: Funny Memes and Jokes That Are Proof That Adulting Isn't for Us!
Well, it may sound all gross to you but, people, there really existed a time when body hair, especially chest hair was considered sexy! Yes, we kid you not. However, it is 2019 and so now body hair just belongs to the memes. Here are the best ones:
ROFL
View this post on Instagram
LOL
View this post on Instagram
Hindi Me Bhi...
View this post on Instagram
Bal Veer Ruined
Happy Children's Day 2019! November 14 is celebrated as Bal Diwas(seriously) every year when kids get a day to themselves. Most people celebrate it by going out and enjoying the day. Schools and other children institutions celebrate the day with elaborate ceremonies and great food.