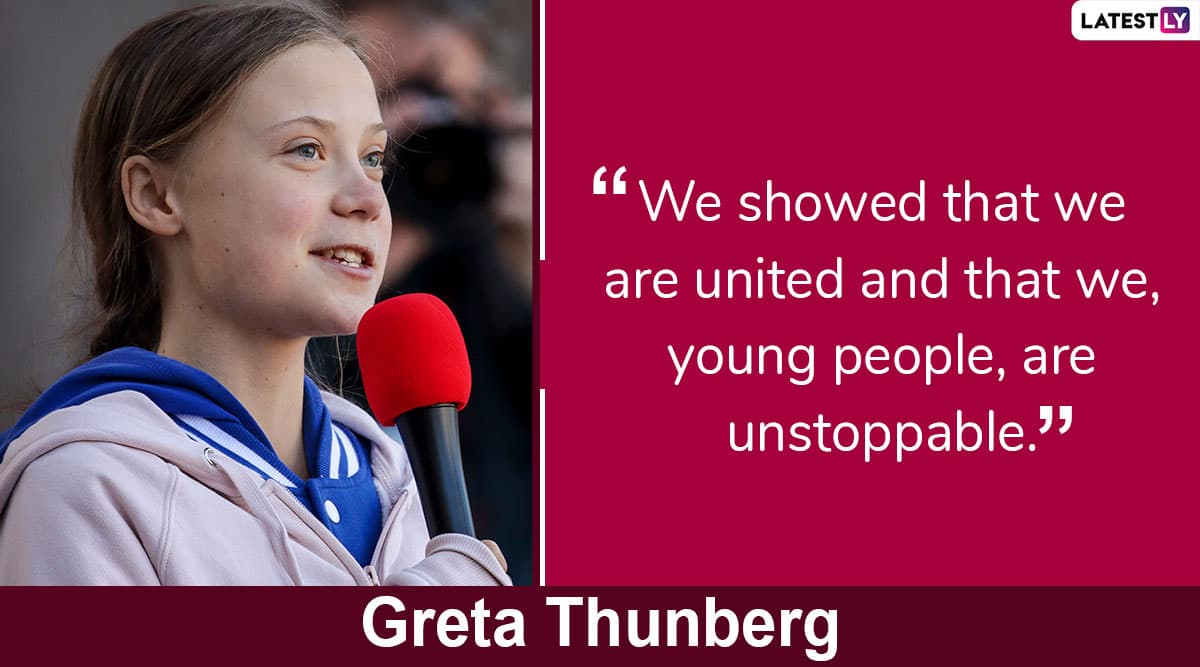 Swedish activist Greta Thunberg celebrated her 17th birthday on Friday, January 3, 2020. The youth climate activist has received worldwide recognition for her efforts to fight climate change. She rose to fame for organising school strike with a simple message "school strike for climate" handwritten on a poster outside Sweden Parliament in August 2018. Her actions were praised on social media and influenced millions of youths around the world. TIME Magazine's 2019 Person of The Year's Name Announced: Greta Thunberg, Swedish Environmental Activist, Featured on Iconic Cover.
Launching "Fridays For Future" strike, the Swedish activist and other concerned youths throughout Europe began pressuring leaders and lawmakers to act on climate change. Thunberg also travelled the world to demand climate resolutions. She also gave a speech at the United Nations Climate Action Summit 2019, reprimanding world leaders for their laxity against climate change.
Greta Thunberg Quotes: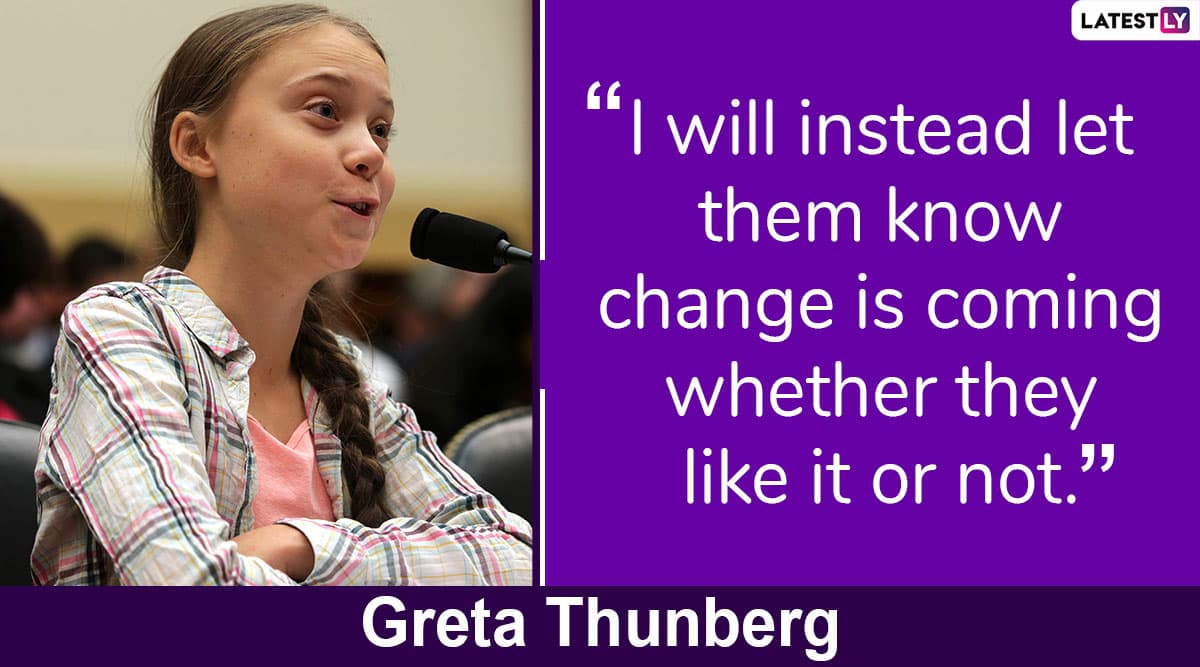 Quote Reads: "I will instead let them know change is coming whether they like it or not."
Quote Reads: "For way too long, the politicians and the people in power have gotten away with not doing anything at all to fight the climate crisis and the ecological crisis"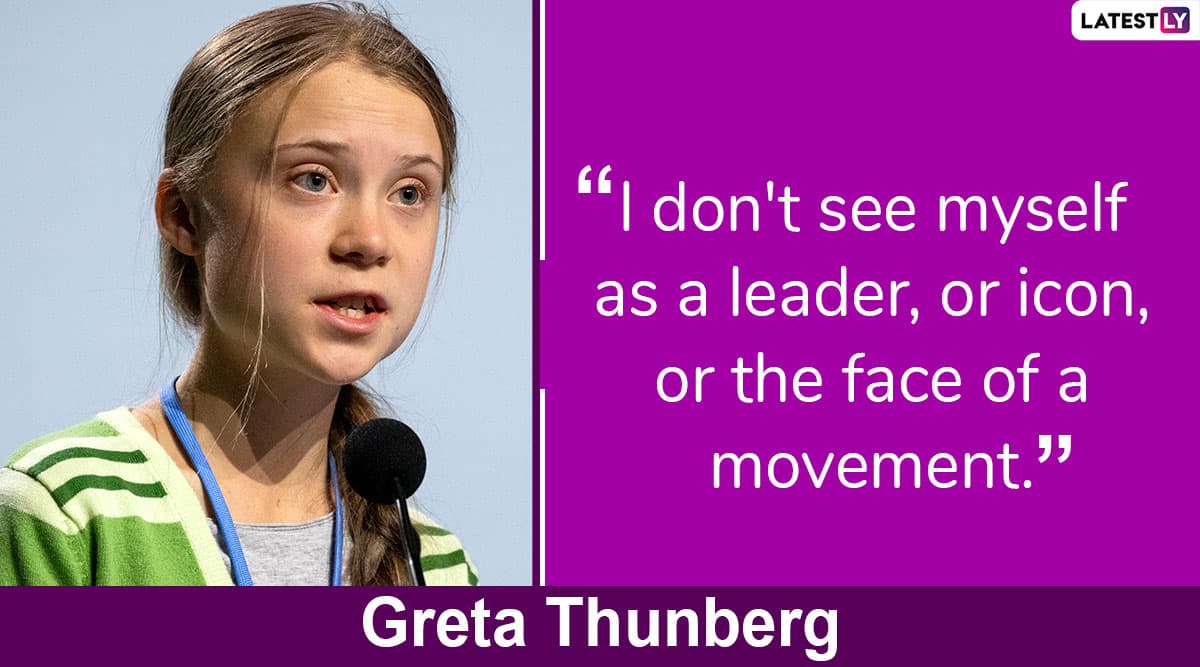 Quote Reads: "I don't see myself as a leader, or icon, or the face of a movement."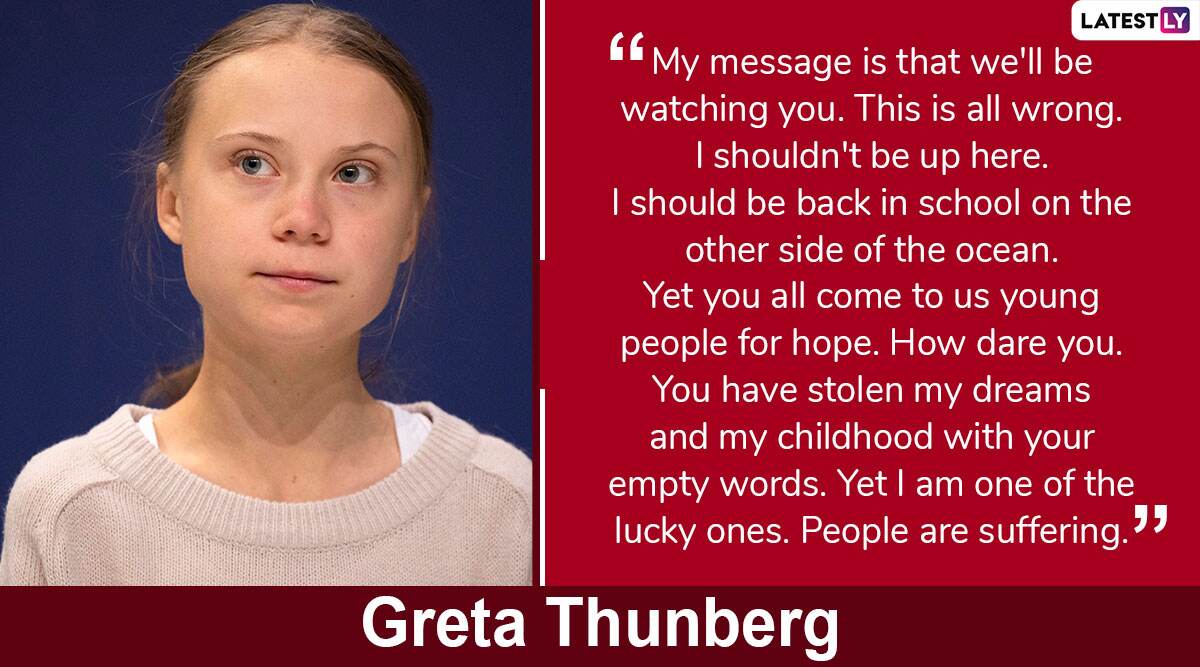 Quote Reads: "My message is that we'll be watching you. This is all wrong. I shouldn't be up here. I should be back in school on the other side of the ocean. Yet you all come to us young people for hope. How dare you. You have stolen my dreams and my childhood with your empty words. Yet I am one of the lucky ones. People are suffering."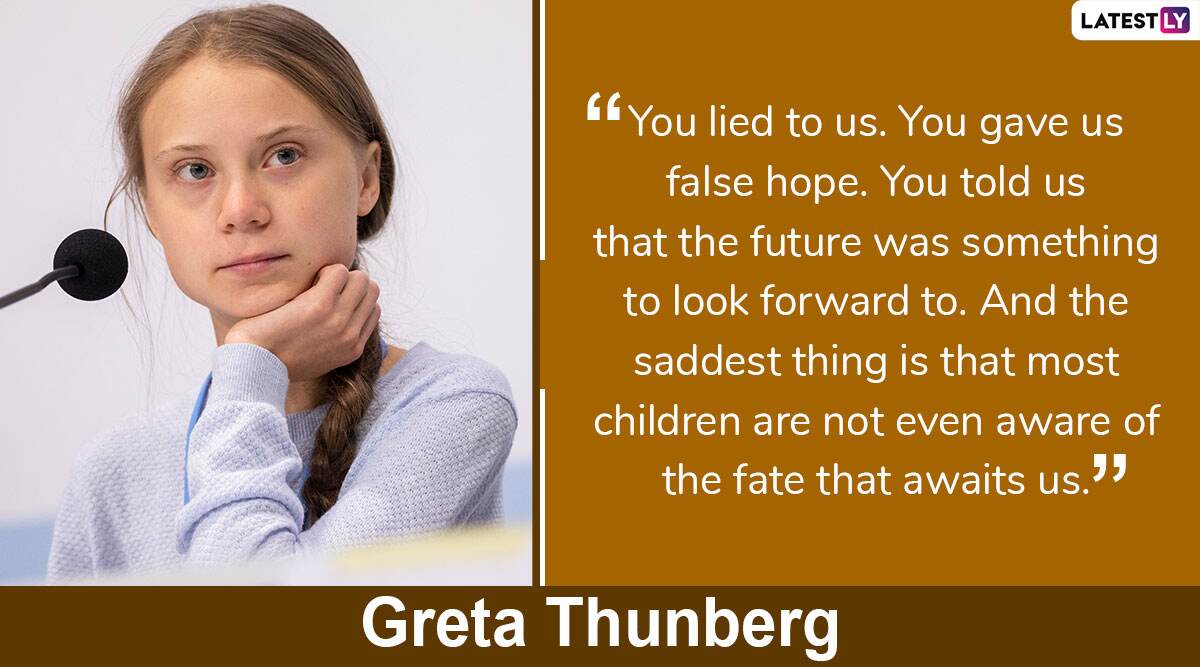 Quote Reads: "You lied to us. You gave us false hope. You told us that the future was something to look forward to. And the saddest thing is that most children are not even aware of the fate that awaits us."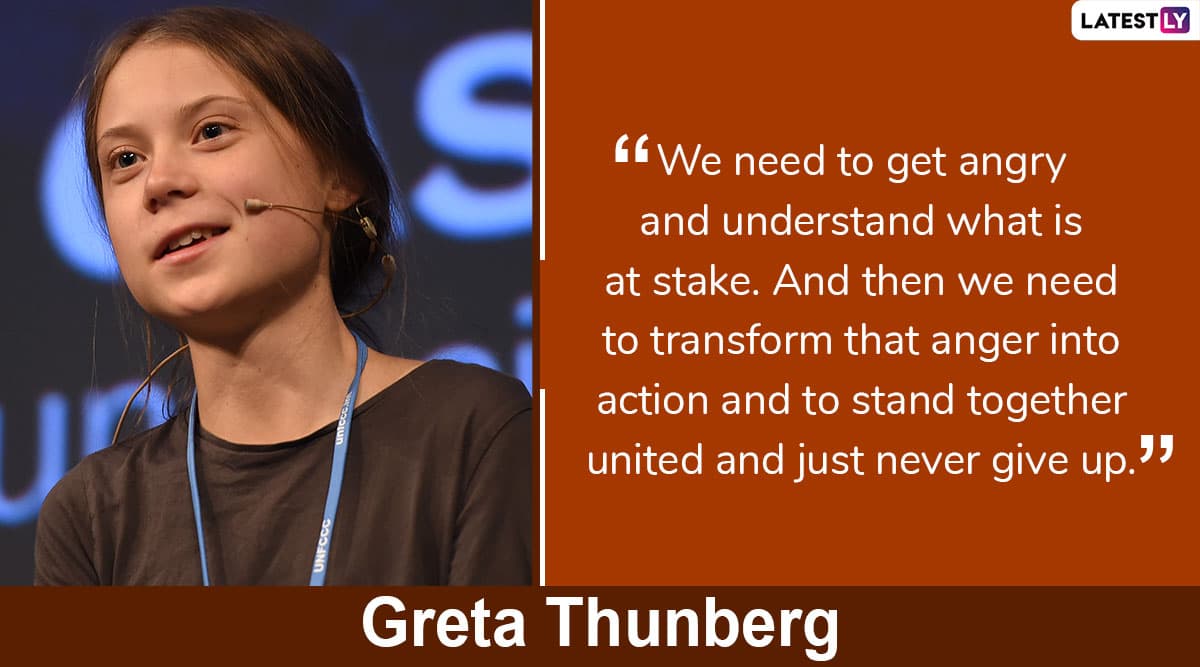 Quote Reads: "We need to get angry and understand what is at stake. And then we need to transform that anger into action and to stand together united and just never give up."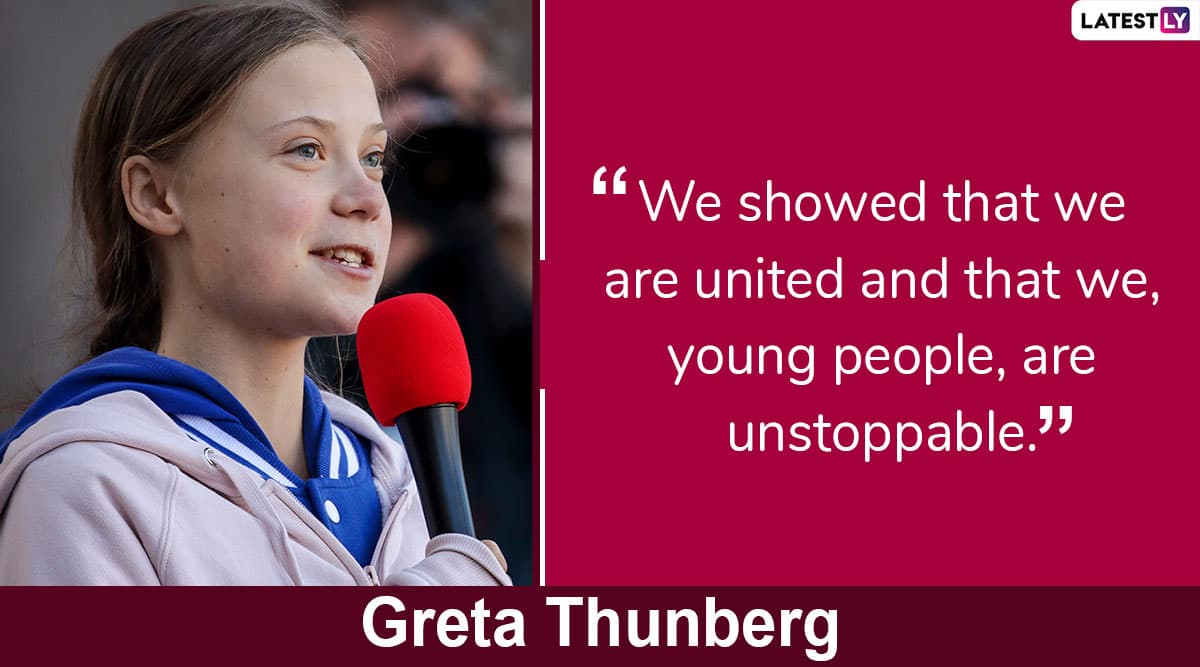 Quote Reads: "We showed that we are united and that we, young people, are unstoppable."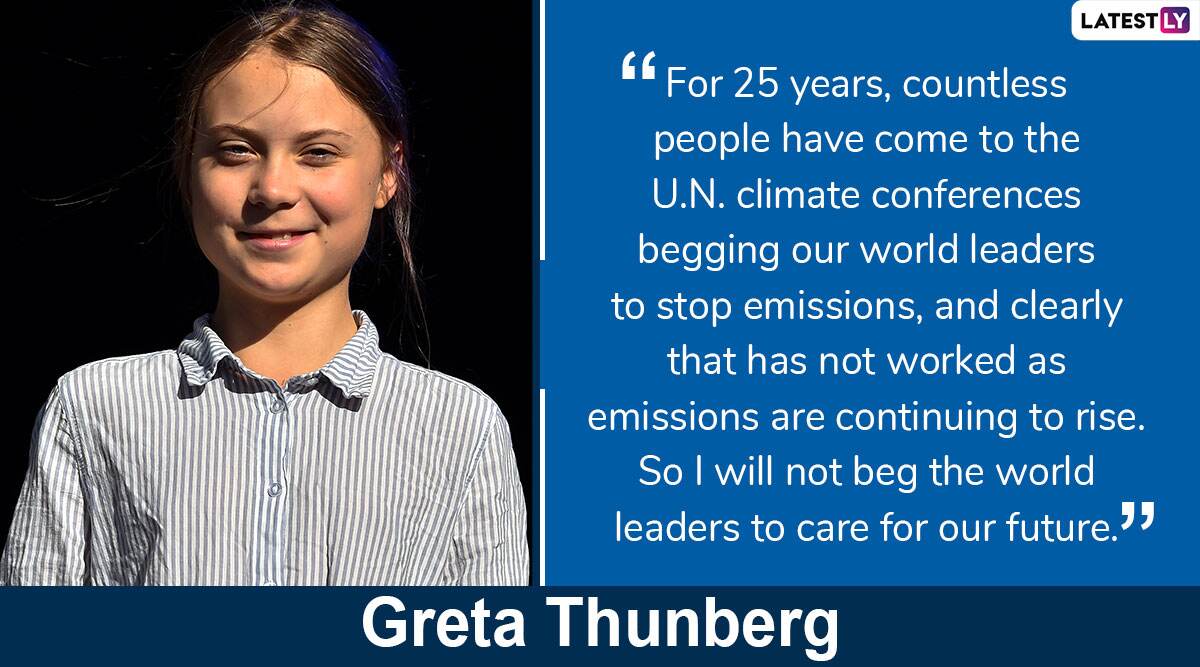 Quote Reads: "For 25 years, countless people have come to the U.N. climate conferences begging our world leaders to stop emissions, and clearly that has not worked as emissions are continuing to rise. So I will not beg the world leaders to care for our future"
Recently, Greta Thunberg was named Time's Person of the Year for 2019, becoming the youngest person ever to receive this accolade. The climate activist also has received many rewards. She was also nominated for the 2019 Nobel Peace Prize.