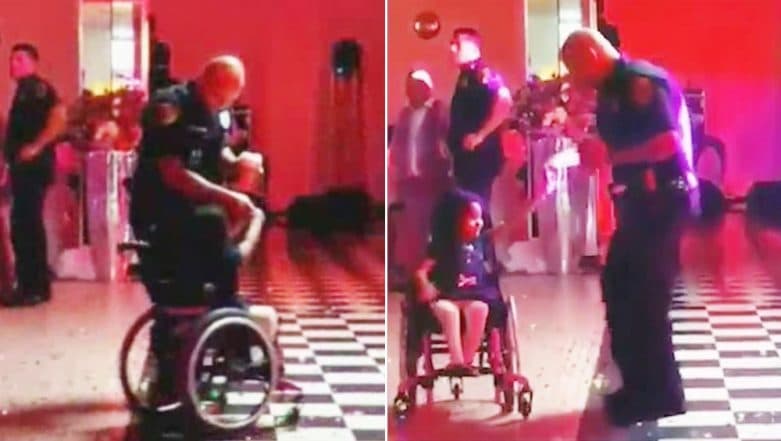 Video of a Houston Police Officer dancing with a little girl in a wheelchair is going viral. Sandy Fernandez was the working security at a quinceanera on Saturday when he noticed a special guest on the dance floor. The six-year-old girl who was watching others dance waved and smiled at the cop. The cop then asked the girl for a dance to which she readily agreed.
Fernandez asked the girl, "Do you want to dance?" The little girl readily agreed to it and took his hand. She started twirling in the chair on the dance floor holding his finger. He told CNN, "I felt like she knew me, even though I had never seen her before. We danced a couple of songs, and towards the end, she didn't want to let go."
The video taken on Saturday was quick to go viral on social media. Juan Mancha who was the DJ at the event shot the video and shared it on his Facebook page with the caption, "So last night I was djaying, and this is why I love my job, this co asked her to dance ... she's so beautiful! And no it's not a beer it's a cup of coffee."
Watch the video here:
Talking about the video which was shared widely on the internet, Fernandez told CNN. "I had no idea I was being recorded until the end of the dance. My job is to build a relationship with the community, and that's pretty much what I was doing." The Houston Police Department also shared the video on Facebook with the caption, "This is what relational policing is about!" After the dance, the girl gave Fernandez a plastic flower after which he found another flower to give her. Then they hugged and parted ways.