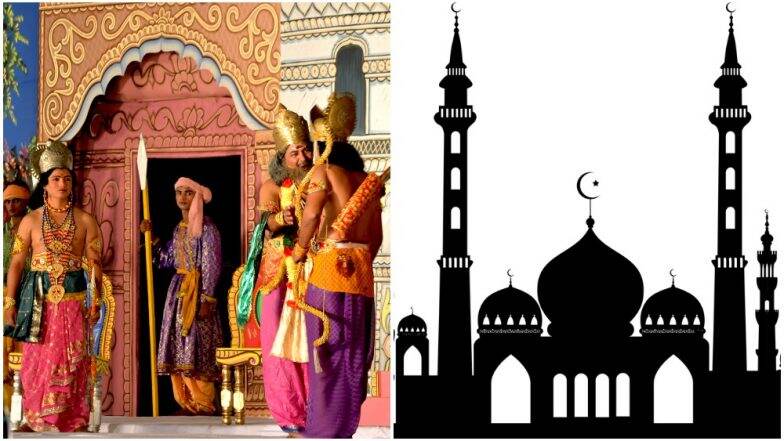 In times of increasing number of issues pertaining to religion in the country, Facebook post by a woman on religious harmony is going viral. Sania Ahmad Hasan in her Facebook post talks about how she lives in a predominantly Muslim area in Jamia Nagar of Delhi with a few Hindu families in the vicinity.  Recently, videos of people watching Ramlila being played during Navratri in Jamia Nagar on big white screen had gone viral on social media.
Sania in her post explains how the two religious communities respect each other's beliefs and practices and live in harmony. She explains how temples in the vicinity which play bhajans all day during Navratri, but stops the music during the time of Azaan. International Day of Peace: The World Turned More Negative And This is Why We Need More Peace
Sania continues, "On the other side, the Muslim meat shops near their houses put up a black curtain and sell their wares discreetly from behind it during these 9 nights, in respect of their fast and sentiments." The post has gone viral with over 3,900 likes and more than 22,00 shares at the time of publishing this article. She ends her post by saying, "The beauty of peaceful co-existence! Sigh!"
Here is the viral Facebook post:
Here is a video from Jamia Nagar showing Ramlila being played during Navratri:
The post was well received by social media users who praised the Facebook user for sharing it on social media. A comment on the post reads, "God bless them all ( tolerant Hindus and Muslims) and their minds remain unpolluted for years to come ....we are in need of such peaceful souls." Meanwhile, in Gurugram, fringe elements forcibly shut around 400 meat and chicken shops during Navratri, leading to communal tensions in the city. The people of Jamia Nagar could lead as an example of national integration to organisations thrusting their opinions and beliefs on others.