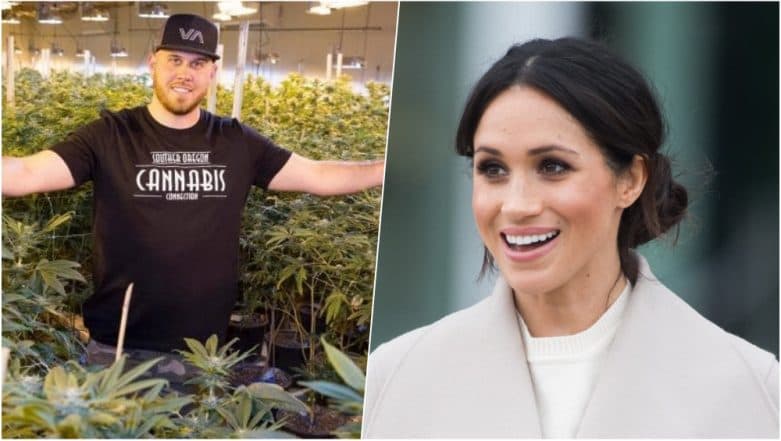 Meghan Markle's half-brother's son, Tyler Dooley, 25 of Grants Pass is using the upcoming nuptials of his half-aunt to sell a cannabis strain he is calling 'Markle Sparkle'. While Dooley is using his connection to soon-to-be royalty for marketing purposes, his part of the family is not close to the future duchess and will not be attending the wedding. Dooley certainly wants a piece of the sweet royal spotlight.
'Markle Sparkle' is a cannabis strain dedicated to the soon-to-be British Royal Meghan Markle. The strain is a cross of Blue City Diesel, Blueberry Northern Lights and a third secret strain that will be revealed when Markle Sparkle is launched June 2 at the High Times Cannabis Cup, Northern California, according to leafbuyer.com. This strain was created and grown in Grants Pass, Oregon where the nephew of Meghan Markle resides.
Website Leafbuyer describes the strain as 'having a very sweet, silky taste. Notes of fresh blueberry and a unique, fruity and smooth flavour grace this strain as well.' A spokesperson for Leafbuyer.com said over email on Wednesday that Dooley is looking for an Oregon distributor for his royal strain. "It could be for sale in Oregon within the next few weeks if all goes well," she added.
Dooley's dad Thomas Markle Jr. recently sent a letter to Prince Harry saying, "As more time passes to your royal wedding, it became very clear that this is the biggest mistake in royal wedding history." In the letter he called his younger half-sister a 'jaded, shallow, conceited woman that will make a joke of you and the royal family heritage.' None of Meghan's family members, except her mother, will be attending the royal wedding tomorrow. Meghan also confirmed that her father will not be attending the wedding.