Mumbai, October 10: The #MeToo movement is really catching up in India as more women are coming out in the open to name and shame people who have sexually assaulted and harassed her. It all started with Bollywood actress accusing Nana Patekar of sexual misconduct, after which many women came forward to share their horrifying ordeal. On Tuesday, another woman, a former flight attendant, alleged that singer Abhijeet Bhattacharya sexually harassed her (in 1998). The incident took place 20 years ago at a pub in Kolkata. She narrated the details through a social media post.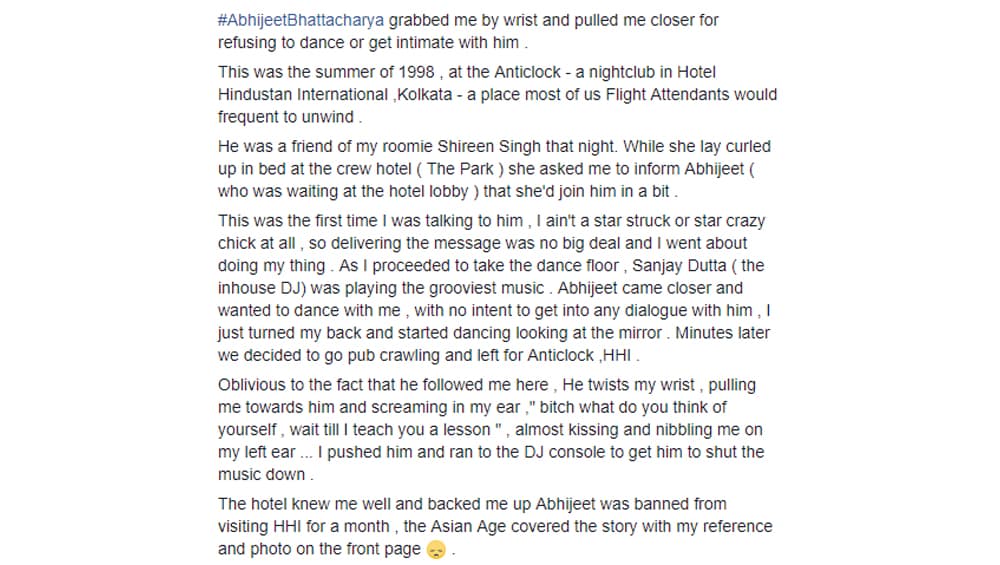 The woman shared that how when she refused to dance with him, he went violent, which involved 'twisting her wrist, pulling me towards him and screaming in my ear 'bitch what do you think of yourself, wait till I teach you a lesson, almost kissing and nibbling me on my left ear.' When the singer was reached out to, he refuted all the allegations and said, "I wasn't born at that time. I have never gone to pubs in my life. You'll never find me at any page 3 or filmy parties. My name sells. If someone's benefiting from it, good. Sometimes earning their bread and butter with my name, it's fine." Abhijit Bhattacharya's Defence on Sexual Harassment and #MeToo Is Outright Ridiculous - Watch Video.
The second name which the woman revealed was that of Srilankan cricketer Ranatunga. The incident happened at Hotel Juhu in Mumbai, where the player grabbed her by her waist, and slid his hands along the side of her breasts. The woman then kicked him on his legs and feet, and threatened him of severe consequences, passport cancellation, and other things. But when the woman rushed to the reception of the hotel for help, the answer which came from the other side was- "It is your private matter".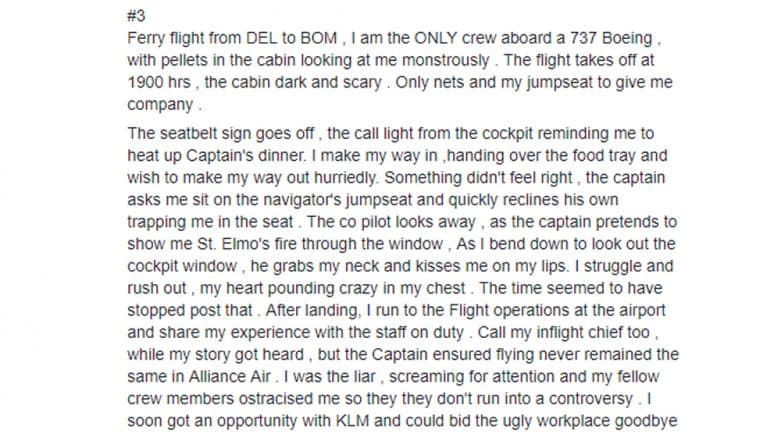 The third incident was of her nightmarish experience with a Captain of a flight from Delhi to Bombay. The captain grabbed her neck and kissed on her lips, while the co-pilot pretended to look out. She shared this incident with the staff on duty and other people. The story got heard, but the Captain made sure to damage her reputation, by projecting her as the liar.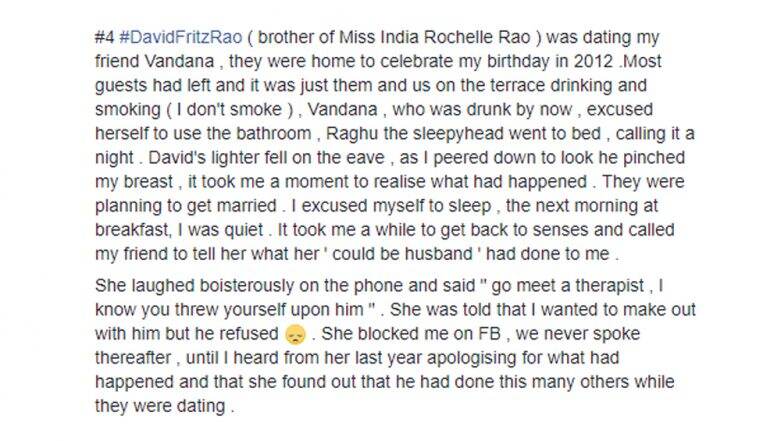 The fourth name of the accused, which she revealed was of David Fritz Rao, brother of Miss India Rochelle Rao, who pinched her breast. He was supposed to get married to a friend of hers, and when the woman narrated this shocking ordeal to her friend, she laughed boisterously on the phone and told her to meet a therapist. The man told the woman's friend that she wanted to make out with him, but he refused, and therefore the allegation.
She promises to reveal the names of more people in the following days.