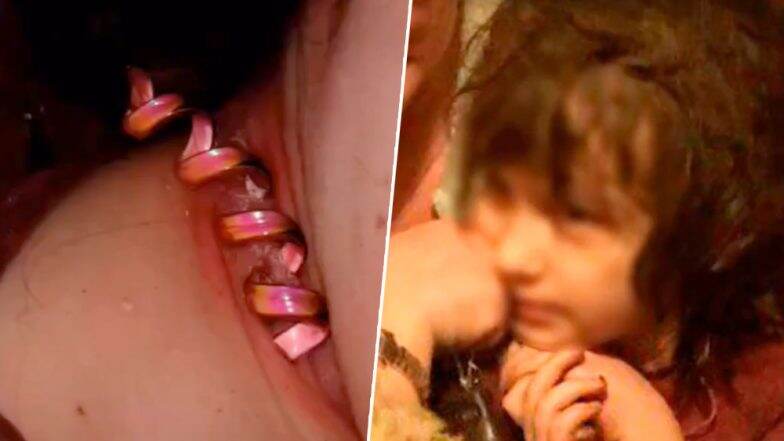 In an incredibly bizarre incident, a half-naked, 5-year-old girl was found in a flat where she is assumed to have been living locked since she was born. The girl who is now being called, 'Mowgli girl', was found with anorexia and no language skills in flat in Russia. In a flat in Moscow, where she seemed to have abandoned since birth, she was found living inside a mess that was piled upto her neck. The rubbish had an unbearable odour and was infested with cockroaches. Police had to wear chemical protection suits to rescue the five-year-old who is being called 'Mowgli girl' by Russian media. The girl was found with a necklace ingrown into her skin. The little girl could only make sounds and has no speaking or social skills at all. She had made a den out of rubbish in the cockroach-infested flat, and it is understood that if the girl has at all seen the outside world since she was born as per reports by Daily Mail.
Take a look at the video of the condition she had been living in:
Her mother has been detained by police on suspicion of 'attempted murder' after the condition of the neglected half-naked child was analysed. As per reports by Daily Mail, the girl is called Lyubov - or Love - was dehydrated and sickly when she was found. Further reports have it that, her mother named Irina Garashchenko had been 'absent for days' from her noxious Moscow flat. One of the neighbours who entered the flat after calling the police due to the girl's extreme crying said: "We almost fainted at the condition of the apartment and from the smell."