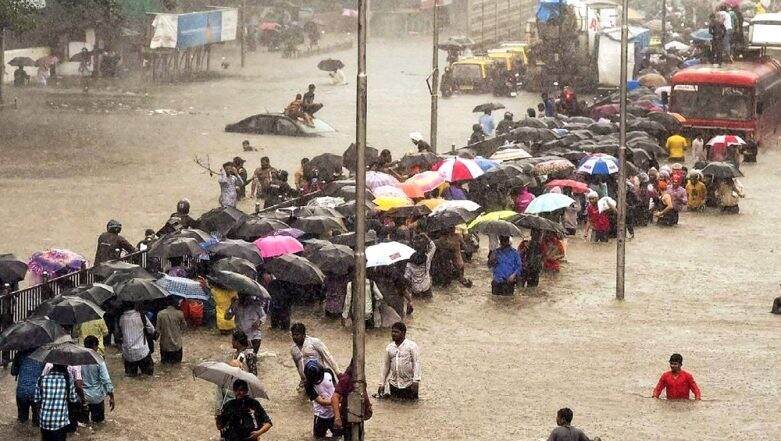 On July 26, 2005 at 11:30 am, it was unusual. It was not like the rains we had seen before. This weather was not the regular Mumbai monsoon weather. There was extremely heavy rainfall and the loud thunder only made it scarier. We lived on the ground floor of a two-storey building in Kurla, one of the most affected areas that were hit in the 2005 Mumbai floods. My house was just about a kilometre away from the Mithi river. Till 11:30 am, we thought it was just another rainy day, and then, there was thunder and it grew louder.
The Mithi River enters into Kurla's north-west corner near Saki Naka, running south along the Chhatrapati Shivaji International Airport boundary wall and the Bail Bazar locality, past the CST road and Taximen colony areas and empties into the Mahim Creek at the southern end of Kurla.
Before we knew it, the Mithi river was overflowing and in the next one or two hours, there was water inside my home. We had absolutely no time to pick up our cash or important documents as flooding happened so quickly and there was no less than six to seven feet of water inside my house. There was chaos and panic all around. It was worse for kids and people who couldn't swim.
Most of the water was from Mithi River had garbage in it, the smell was a horror. Just imagine that you have been asked to take a dip in the water that smells like filth. But we had no option. Help from locals and neighbours made sure we were safe. However, there were no rescue teams on that very day. We had to be each other's saviours. Rescue teams and relief arrived only on the next day, July 27, 2005. We got food packets and medical support this day, something that was much needed after a day we had thought would be the last day of our lives. On July 30th, we finally came back into our home. Through news channels, we came to know over 1,000 people died (these were official figures).
For the next one month, there were medical surveys and health camps in our area. The hospital nearby was packed. There was no hygiene whatsoever. But then, we have the Mumbai spirit right? We Mumbaikars had long given up on authorities. This spirit is what we live with.
We saw a similar situation, though not as extreme as 2005, the next year and another year and another. We didn't want to see another July 26, 2005 and we wish nobody does -- it was a deluge. Hence, we had no option but to move to another place since we saw that the civic authorities continued to be ignorant.
Mumbai is known for regular rains during the monsoon. But every year, we pray Mumbaikars or anyone anywhere does not get to see a repeat of July 26, 2005.