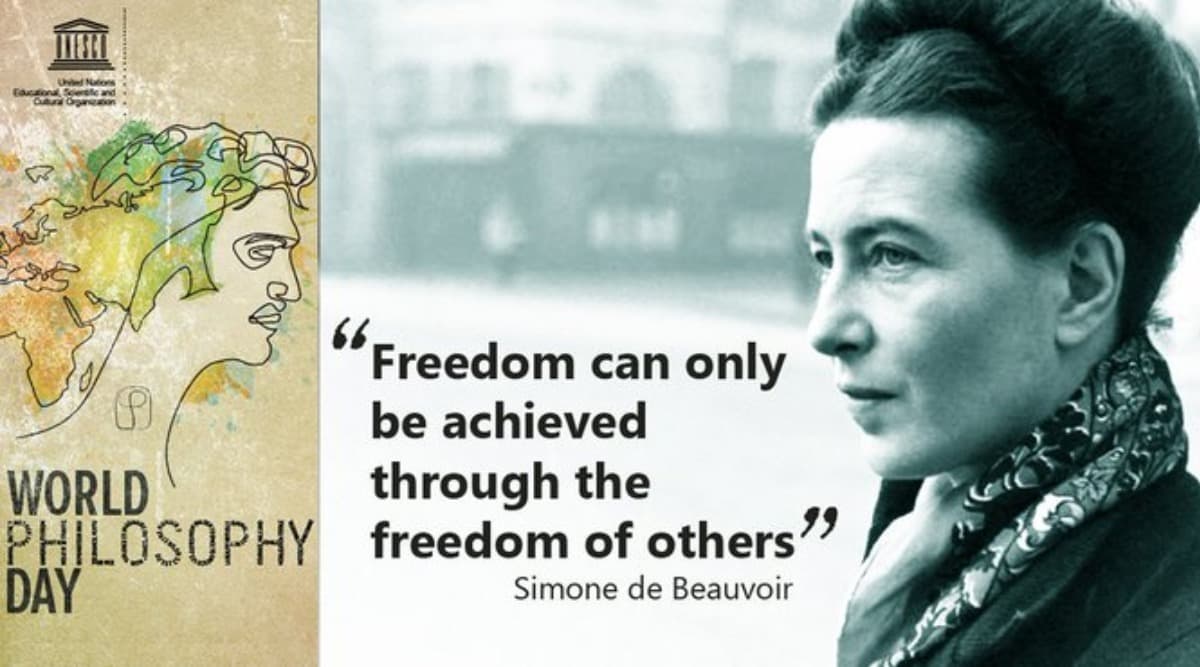 World Philosophy Day is observed on every third Thursday of November. The United Nations first observed the day on November 21, 2002. As we celebrate the day, people have taken to the internet sharing their thoughts and ideas on the day. Many are also posting motivational thoughts and inspirational quotes on World Philosophical Day. Meanwhile, #ThursdayThoughts and #ThursdayMotivation are trending on social media. Seems netizen are getting philosophical on World Philosophy 2019. People often share their ideas on Twitter and with philosophical day, social media platforms have seen a rise in quotes of popular people. World Philosophy Day 2019: Six Quotes by Great Leaders That Reinforce the Idea of Philosophy.
The word 'philosophical' comes from the Greek word phílosophía, which means 'love of wisdom.' The first World Philosophical Day was observed on November 21, 2002. The day aims at promoting a philosophical debate that respects human dignity and diversity. The day was created to strengthen people's commitment to philosophy by fostering philosophical analysis, research and studies on major contemporary issues. It also raised awareness about the importance of philosophy.
Check Out The Tweets Below:
In the Race to become the best

Version of yourself, you

have no opponents.#ThursdayMotivation #Wellness #ThursdayThoughts #Believe pic.twitter.com/ZsLGyiRJQ9

— John McGrath (@JohnMcGrathMB) November 21, 2019
When Thursday is Philosophical Day!
Do you have a favourite philosopher?

Thursday's #PhilosophyDay is an opportunity to highlight the importance of critical thinking to find new ways of living together & building fairer societies. More from @UNESCO: https://t.co/QEYmyUNQmU pic.twitter.com/QU4Ca7mzmv

— United Nations (@UN) November 21, 2019
World Philosophical Day 2019!
World Philosophy Day

It is a day for people to share thoughts, openly explore and discuss new ideas and inspire public debate or discussion on society's challenges.

Tag your friends "जो हमेशा ज्ञान बं|टता फिरता है"!😂#WorldPhilosophyDay #philosophy pic.twitter.com/o9QYozHzJn

— My Pageantry (@MyPageantry) November 21, 2019
Because, Nobody Knows Everything!
Today is world #PhilosophyDay pic.twitter.com/58gZEWudAr

— ayesha akter @ (@ayeshaa00905215) November 21, 2019
Let's Think!
Think often.

Think critically.

Think independently.

Today is World #PhilosophyDay! https://t.co/qdzVFokTB8 🏛️ pic.twitter.com/WMBfpJyLUZ

— UNESCO (@UNESCO) November 21, 2019
Thought For The Day!
To be born with a personality is

a gift from your parents...

But to develop an admirable personality is an achievement of your own and a return gift to your parents...!!#ThursdayThoughts

— Harsh Goenka (@hvgoenka) November 21, 2019
World Philosophy Day 2019 aims to highlight the importance of philosophy in different regional contexts. As mentioned by UNESCO, "the goal is to obtain regional contributions to global debates on contemporary challenges that support social transformations. The purpose of this approach is to foster regional dynamics, stimulating global collaboration to address major challenges such as migration, radicalization, environmental change, or artificial intelligence."