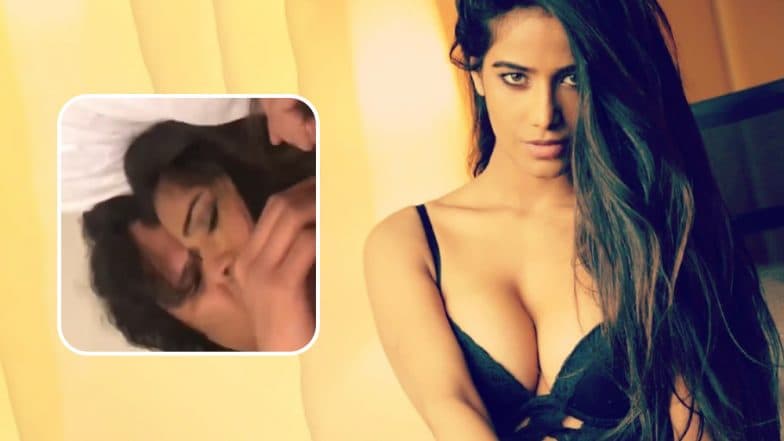 Actress Poonam Pandey sure knows how to make it to the news time and again. After promising nude pictures for the entire Indian Cricket Team if they won the 2011 World Cup (something that she did not end up doing), the lady re-defined her definition of 'bold', when she uploaded a video of her having sex with her boyfriend who goes by the name Sam. However, the lady herself deleted the video later on, but not before it made it to the headlines and a few social media pages got hold of it. Poonam Pandey Posts Nude Video With 'Happy 2019' Caption, Is This Sexy Model's New Year Gift for Fans?
Here's a link to one of the many Instagram pages that got access to the video before it was deleted. Watch the video here.
Poonam was recently in the news for her New Years 2019 wish to her fans. The lady left very less to anyone's imagination as she walked into a bathtub and took a hot bubble bath. Also, towards the end of the video, Poonam gave everyone a glimpse of her derriere as well. Watch the video below.
View this post on Instagram
Check out some more sizzling uploads from the lady's instagram.
View this post on Instagram
Here's a video of the lady's striptease.
A few days back, there was news of how Poonam's official Facebook account had been deactivated by the authorities for the kind of content being uploaded by the lady. What action will Instagram officials take now? Stay tuned to this space for more updates.