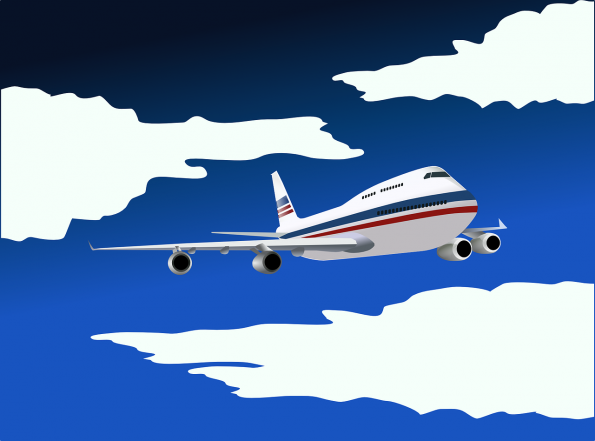 A businessman in South Carolina has been arrested for having sex with a schoolgirl while flying his private jet. According to the court, Stephen Bradley Mell put his plane on autopilot to get intimate with a 15-year-old. The 53-year-old faces at least five years in federal prison for travelling interstate to engage in an illicit sexual relationship with a teenager.  He also took naked pictures of the girl and forced her to use a form of birth control. The incident happened after the girl's mother approached the New Jersey bond trader to give her daughter flying lessons. Former YouTuber Austin Jones Who Demanded Sexually Explicit Videos From Minor Girls Sentenced to 10 Years in Prison for Child Pornography.
He is also accused of receiving child pornography content. Stephen sent her sexually graphic text messages and asked for pictures or videos. According to court documents obtained by the Bridgewater Courier News, the man started communication with the victim through Snapchat in 2017. Stephen who is married with three children would send the girl text messages. Reportedly, the conversation turned sexual after he asked her "if she knew how to perform oral sex". Nurse Charged for Taking 'Nude Photos of Elderly Patients' and Sending Them to Her Boyfriend (Watch Video)
He also invited the minor girl to spent time at his home in Bedminster, an affluent township in New Jersey. According to the court, in 2017, he "performed oral sex acts" on the girl. He again performed sex acts on the girl the next amount and bought her an emergency contraceptive pill. According to WFMZ, he is charged with three acts of sexual penetration with the girl. From Child Pornography to Stalking! How Social Media Promotes Voyeurism.
Stephen who has filed for divorce, pleaded guilty to the charges in December 2018. He owned a helipad, several aircraft and also ran a charitable foundation called Air Lifeline. It used to families of children with medical issues to fly anywhere in the United States for treatment. Indian Pilot Arrested in San Francisco For 'Downloading Child Pornography', Deported Back From US.
Court paper states that on July 20, 2017, he flew with the victim in his private plane from Somerset Airport to Barnstable, Massachusetts "for the purpose of engaging in illicit conduct, specifically, a sexual act with a person under the age of eighteen". While returning he put the plane on autopilot to have sex with the school girl. He is also facing jail for endangering the welfare of a female child below 16 years of age by engaging in sexual relations. He will be sentenced for that charge on July 12 and is scheduled to be sentenced later this week.