While the government continues to promote the use of the digital platform, the same is also spreading fake content in their name. There has been a spur in the number of fake websites claiming to be owned by the Narendra Modi government in the recent past. And the latest one claims to be the government's program Pradhan Mantri Jan Arogya Yojana's (PMJAY) (https://ayushmaan-bharat.in/#) website.
With the look and feel of a government website, this one alleges to grant people health insurances. Once you land on this website, it asks for data like your name, age and phone number. After submitting the data, it says benefits of the Pradhan Mantri Jan Arogya Yojana (PMJAY) are only for students and those married and hence ensure you fall in the category.
There is also a note urging people to only provide the right information. It reads, "All Information shall be given here Right and Correct if found Misleading Later than Your Insurance Form will be Rejected andy State. If any of your answers are wrong, you will not receive any reward.!" WhatsApp Fake News: After Free Cycles, New Message Says Narendra Modi Government Will Distribute Free Helmets And Scooters on August 15, 2018
Here are screenshots of the website: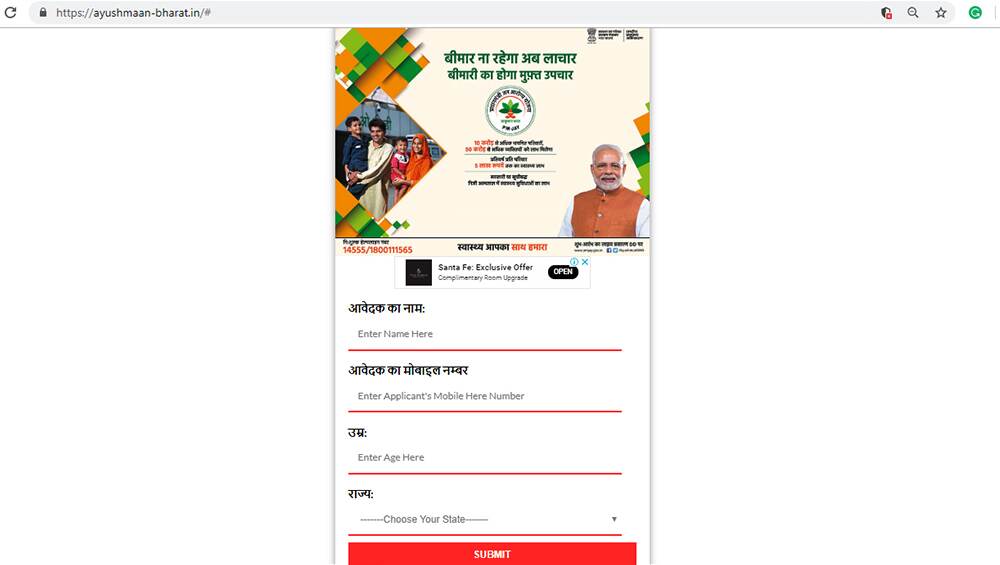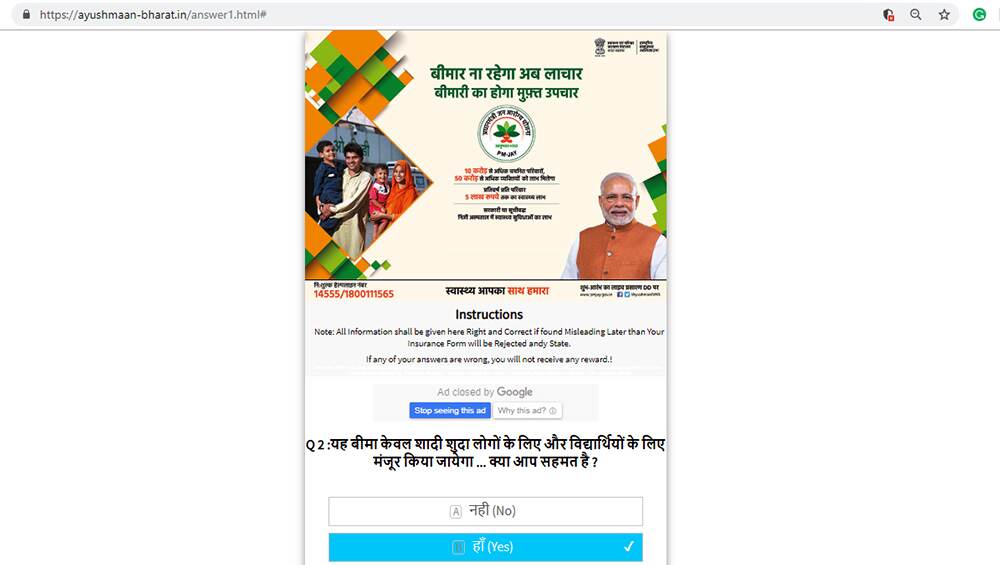 Once the process is complete, a message pop-up suggests that you will have to forward it to 10 people on WhatsApp for verification. There is also an option from where the message can be directly sent to people on WhatsApp.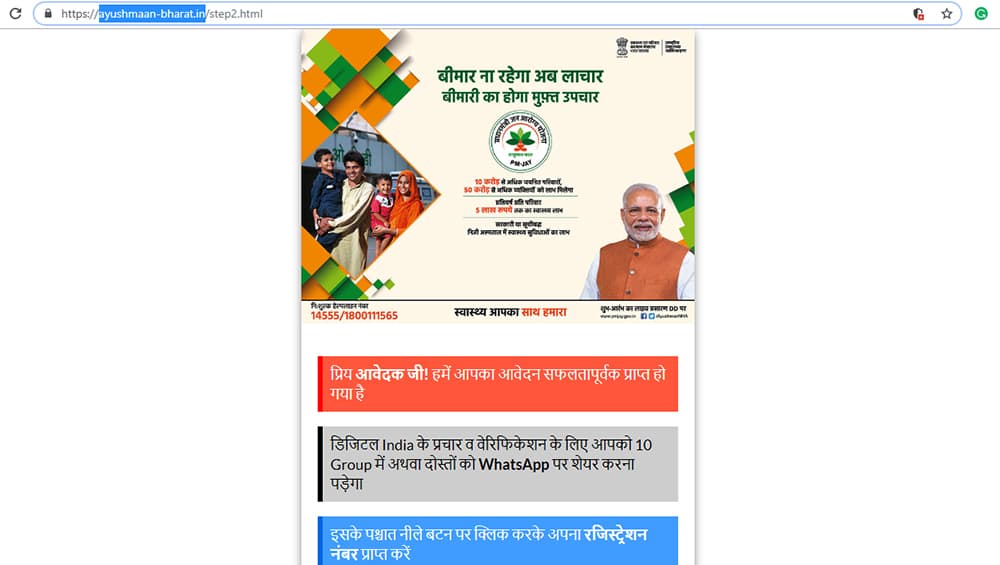 With an aim of collecting information from people, these websites often lure people with fake schemes, non-existent policies and freebies. Fake messages like these generally go viral on WhatsApp where people blindly forward messages to everyone on their contact list. Here is the government's real website Ayushmaan Bharat.
Meanwhile, following allegations of fueling rumours, WhatsApp has been trying to make the instant messaging app safe following multiple allegations on them for fueling rumours. Trying to limit the spread of fake news, earlier this year WhatsApp reduced the number of people who whom you can forward messages to. They changed their feature and users will now be able to forward messages to only 20 people including five in India. Earlier, the limit was 250 users.