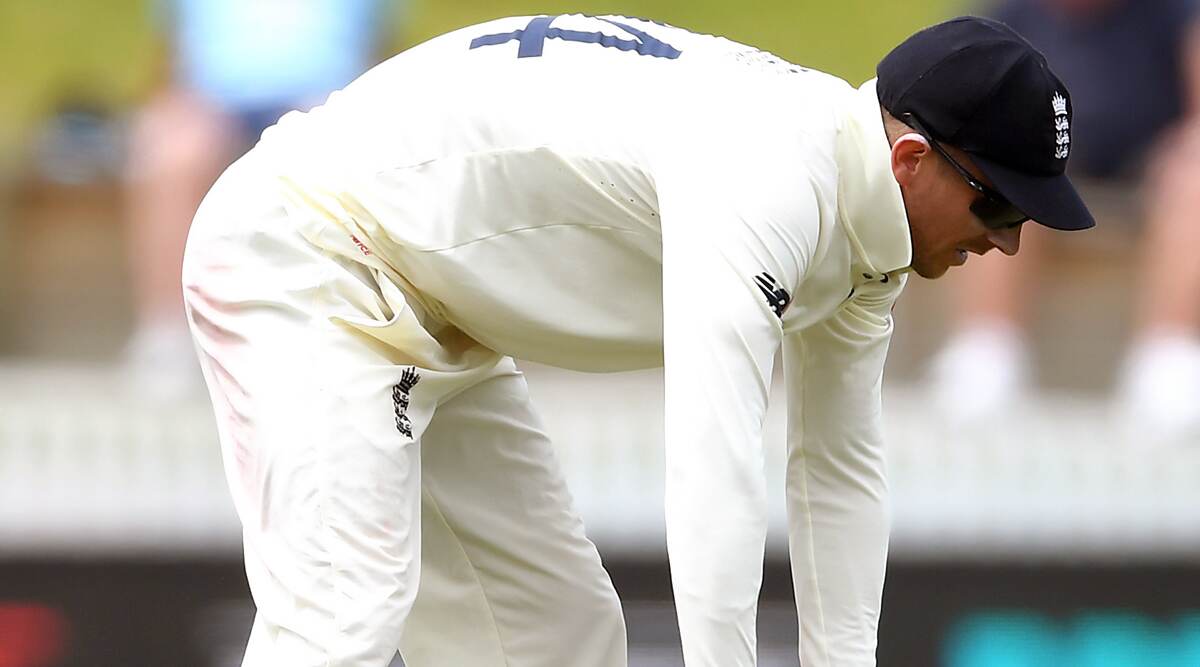 Cricket is known to be a game of uncertainties and it was evident in the New Zealand vs England 2nd Test at Seddon Park in Hamilton. There are days when fielders grab unbelievable catches which left the spectators' eyes wide open. However, the opposite was seen in the fifth day of the Test when England's Joe Denly dropped an absolute 'gobbler' and gave a lifeline to Kiwi skipper Kane Williamson. The batsman made full use of the golden chance and went on to score a scintillating century. Twitterati were in disbelief by seeing Denly's huge blunder and trolled him left right and centre. New Zealand Vs England, Highlights And Cricket Score 2nd Test Match. 
The incident took place in the 49th over of the third innings. Jofra Archer bowled a slower delivery in the fourth ball of the over which deceived Williamson and he chipped it straight to Denly who was standing on short mid-on. The catch went at a very low pace and Archer even started his celebration. However, Denly failed to hold on the catch and the Kiwi skipper got a life-line. Everyone in the field couldn't believe what they saw and it was evident in their reactions. Cricket fans also expressed their opinions on Denly's dropped catch and this is how they reacted. New Zealand vs England 2nd Test 2019 Match Ends in a Draw After Rains Affect Play on Day 5, Kiwis Win Series 1-0.
Watch Video!!
It had to be England 🤣🤣🤣

Joe Denly with the worst dropped catch you'll ever see #NZvsENG pic.twitter.com/xNDUarT7lN

— FOX SPORTS Australia (@FOXSportsAUS) December 3, 2019
Absolute Dolly!!
Hahaha. Seriously the simplest of chances dropped by Denly. What a shame @englandcricket and then @JofraArcher 's reaction post that is priceless

— Nikhil Ram (@Nikhil_Rams) December 3, 2019
Archer Couldn't Believe It!!
Joffra's reaction 😂

— Dominic de Bruyn (@dominicdebruyn) December 3, 2019
Hillarious!!
Hot potata hot potata!!!!!! Did someone tell him it was a bar of soap????

— chris pritchard (@chrispr58831889) December 3, 2019
Meme Makers in Action!!
— I was here (@One_Ktulu) December 3, 2019
That's Harsh!!
My 5year old grandson would have caught that with his eyes closed.....

— Rossco (@rossco1304) December 3, 2019
Is It!!
Maybe vaseline on hands.

— Faizan (@RjFaizan25) December 3, 2019
Talking about the match, the visitors won the toss and elected to bowl first. Tom Latham's hundred guided the host to 375 in the first innings. In reply, Joe Root mustered a double-ton to power the visitors to 476. In the third innings of the match, Kane Williamson and Ross Taylor registered centuries and the match was tied. Kiwis won the first Test by an innings and 65 runs and thus clinch the two-match series 1-0.