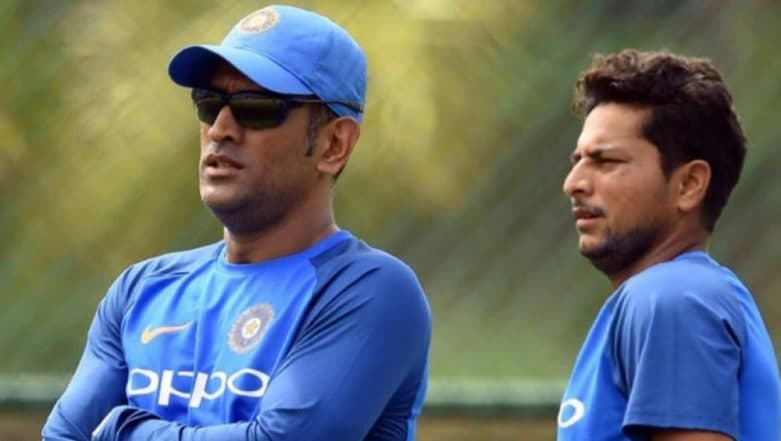 On multiple occasions, MS Dhoni has been seen giving bowling tips to his bowlers. Several videos have gone viral where MS Dhoni is seen guiding Kuldeep Yadav and following the same has culminated into a fall of a wicket. However, Kuldeep Yadav's recent statement on MS Dhoni set a wave of shock amongst the fans and the Chinaman bowler was trolled for the same. Netizens took to social media to vent out their anger at Yadav for his alleged statement on the sidelines of the CEAT Cricket Rating Awards 2019.
Kuldeep Yadav reportedly said that MS Dhoni does go wrong with his tips but you can't say that to him. Now, clarifying his stand on the same Kuldeep Yadav took to social media and slammed the media houses for the statement and said that the issue has been proliferated by some people.
"Here we go for another made up controversies by our media who loves to make tangy rumours for no reason. Just want to throw some light on the issue that has been proliferated by some people, that the news is totally false. I didn't give any inappropriate statement about anyone. #Much respect Mahi bhai," he wrote.
Check out the Instagram post below: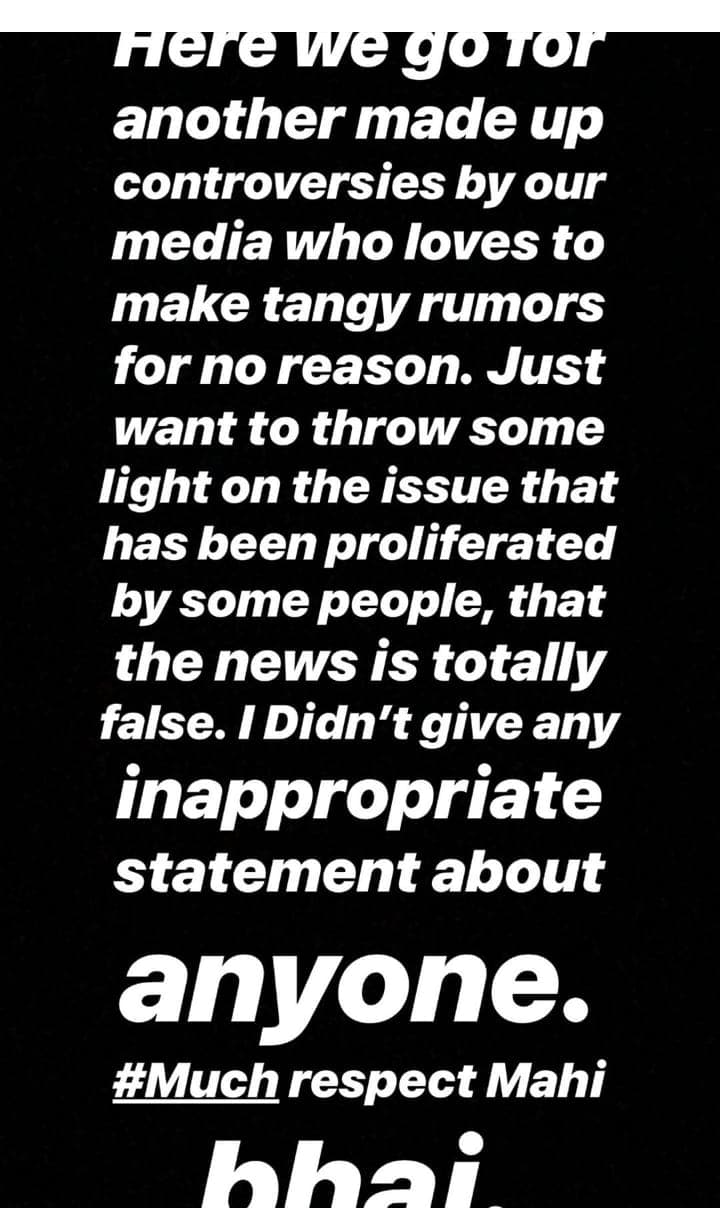 As per reports Kuldeep Yadav had said, "There are a lot of times he (Dhoni) goes wrong but then you can't say that to him. Zyada baat nahi karte woh (he doesn't speak much). He speaks only between overs if he thinks he needs to point out something," pointed out the 24-year-old.