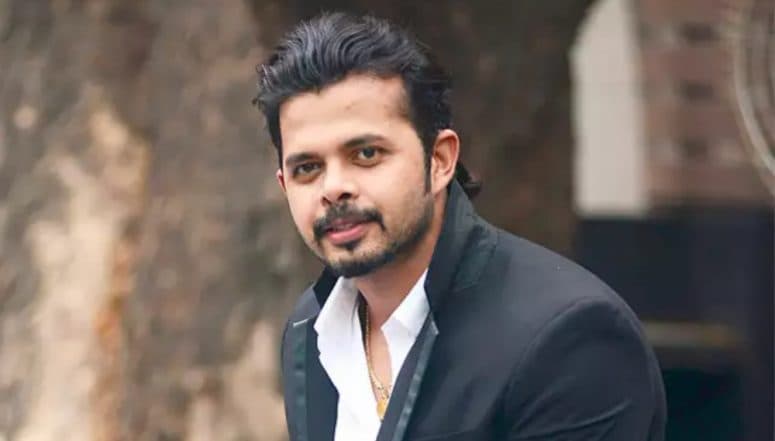 After a long long time, Indian pacer Sreesanth will heave a sigh of relief as he has been given a partial relief from the Supreme Court. The Apex body has revoked the life ban imposed on the pacer temporarily. Headed by Justice Ashok Bhushan, asked the Board of Control for Cricket in India (BCCI) to decide afresh on the point of a quantum of punishment given to S Sreesanth. The ban was imposed on the pacer during IPL 2013 where the cricketer was arrested from his friend's house along with Ajit Chandila and Ankeet Chavan by the Delhi Police. Sreesanth Gets Partial Relief, Supreme Court Revokes Lifetime Ban Temporarily.
Franchisee Rajasthan Royals back then had decided to suspend their contracts until the probe was over. The Delhi Police also claimed that the cricketers have admitted spot fixing and Chandila had tried to get other players including Chavan in the spot-fixing case. Here's how the case unfolded over the years. Check out the timeline of the case.
May 16, 2013: Rajasthan Royals players — S Sreesanth, Ajit Chandila and Ankeet Chavan — arrested by Delhi Police. Chadila and Chavan were arrested from the hotel room. Sreesanth and 13 others were remanded in police custody.
May 19, 2013:  Rajasthan Royals filed FIR against tainted trio.
May 20, 2013: Rajasthan Royals terminated the contract of Sreesanth, Rahane and Chandila.
June 4, 2013: Delhi Police said that Sreeshant, Chandila, Chavan were going to be with the provisions of Maharashtra Control of Organised Crime Act (MCOCA) since they were acting under the command of underworld dons Dawood Ibrahim and Chhota Shakeel.
June 10, 2013: Sreesanth, Ankeet Chavan and 17 other people were bailed for lack of evidence to be charged under MCOCA from Tihar jail. Sreesanth continued to maintain innocence saying he was confident of getting a clean chit.
July 2013: Delhi police seeks cancellation of Sreesanth, Chavan's bail.
September 2013: BCCI hands life ban on Sreesanth and five-year ban on Ankeet Chavan.
July 2015: Three cricketers acquitted of the spot-fixing case by a trial court in Delhi.
October 2017: Kerela High Court restored the life ban on Sreesanth.
Now after getting partial relief from the Supreme Court, it is interesting to see if the BCCI revokes the lifetime ban on the pacer. Sreesanth in the meanwhile also appeared on Bigg Boss 12 and is also working in a film.