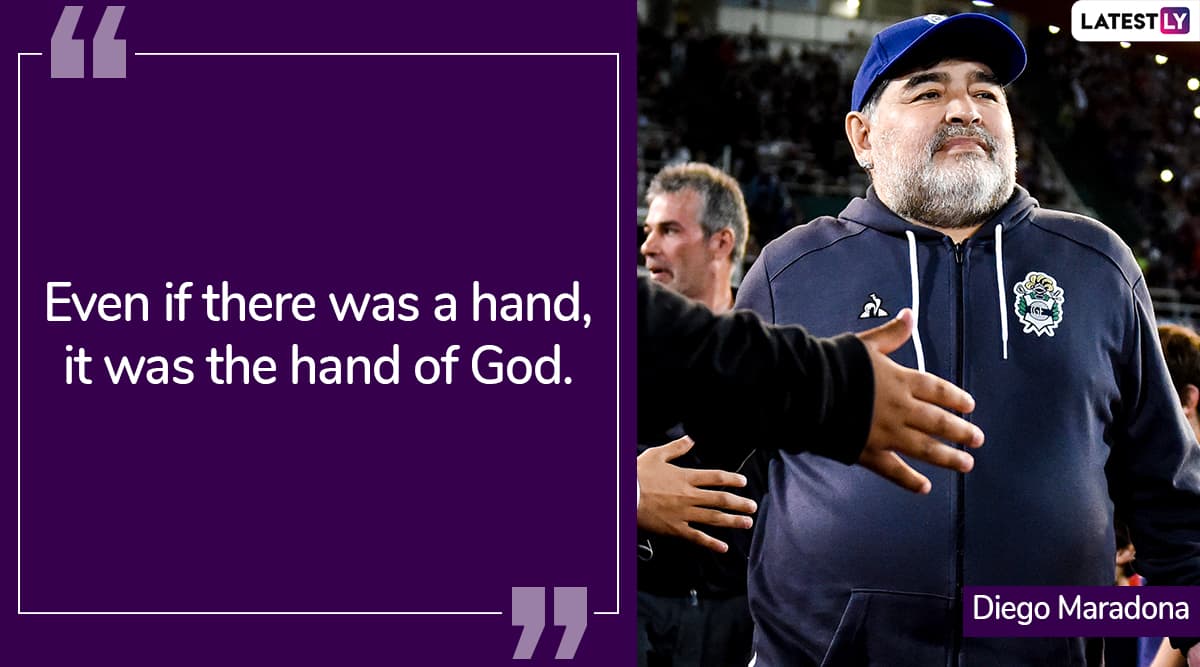 "I made mistakes, and I paid for them," said Diego Maradona at his 2001 testimonial. The crowd cheered, sang his name. They had never held the grudge. They were always forgiving. "But the ball is never stained," he continued. Diego Maradona celebrates his 59th birthday on October 30, 2019 (Wednesday). An epitome of a true football magician, Maradona could create magic with the ball at his feet even if he had returned after immersing in a sea of drugs. A footballer that gifted a nation the World Cup and a club – living in fears of surviving another relegation battle – trophy-laden dreams, Diego Maradona -- football's full-time angel, half devil -- turns 59 in 2019.
Born in 1960 and brought up in a slum on the southern outskirts of Buenos Aires, Maradona took to football at a very early age. By the age of 12, he was already playing for Argentina Juniors – a junior team of Buenos Aires and by 15, he was a professional footballer. He was already world-famous by 21 and was signed by Boca Juniors before Barcelona came calling for a world-record fee.
Next was a trip to Naples, to play for Napoli, where Maradona would embrace both greatness and downfall. A career that started in 1981 was already on its edges in 1991, but in those in 10 years, Maradona had conquered the world with his skills, passion and himself. On Diego Maradona's 59th birthday, take a look at 10 extraordinary quotes from the great man that speaks of who he is.
Here Are Some Powerful Quotes of Diego Maradona
My mother thinks I am the best. And I was raised to always believe what my mother tells me.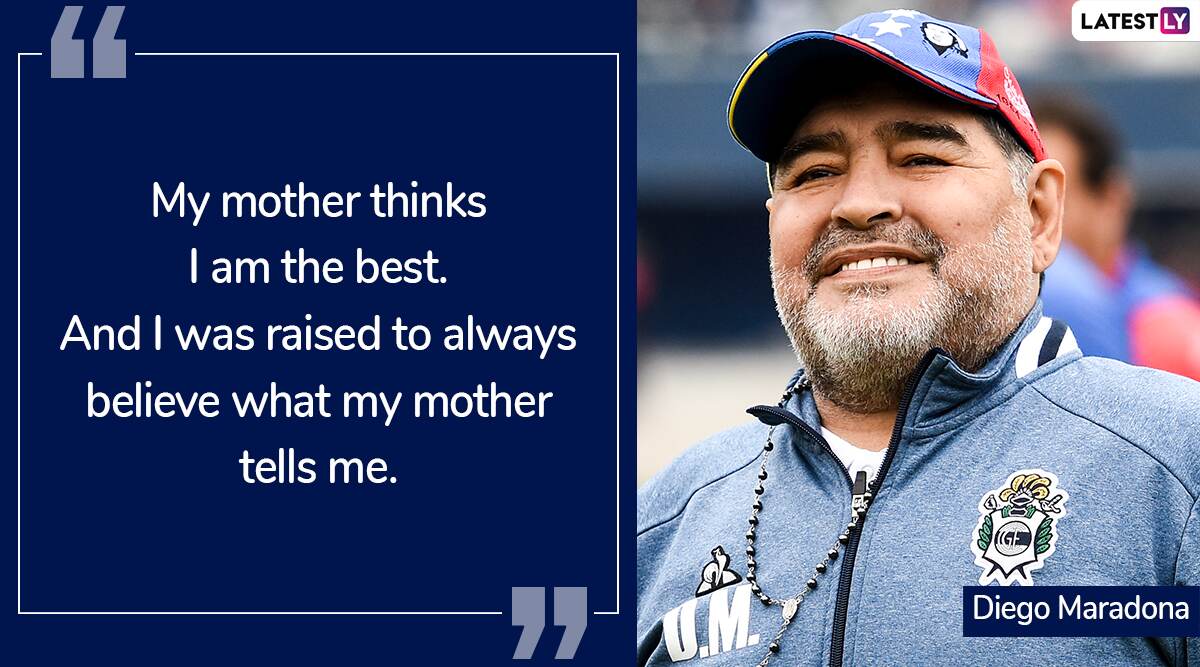 Pele should go back to the museum.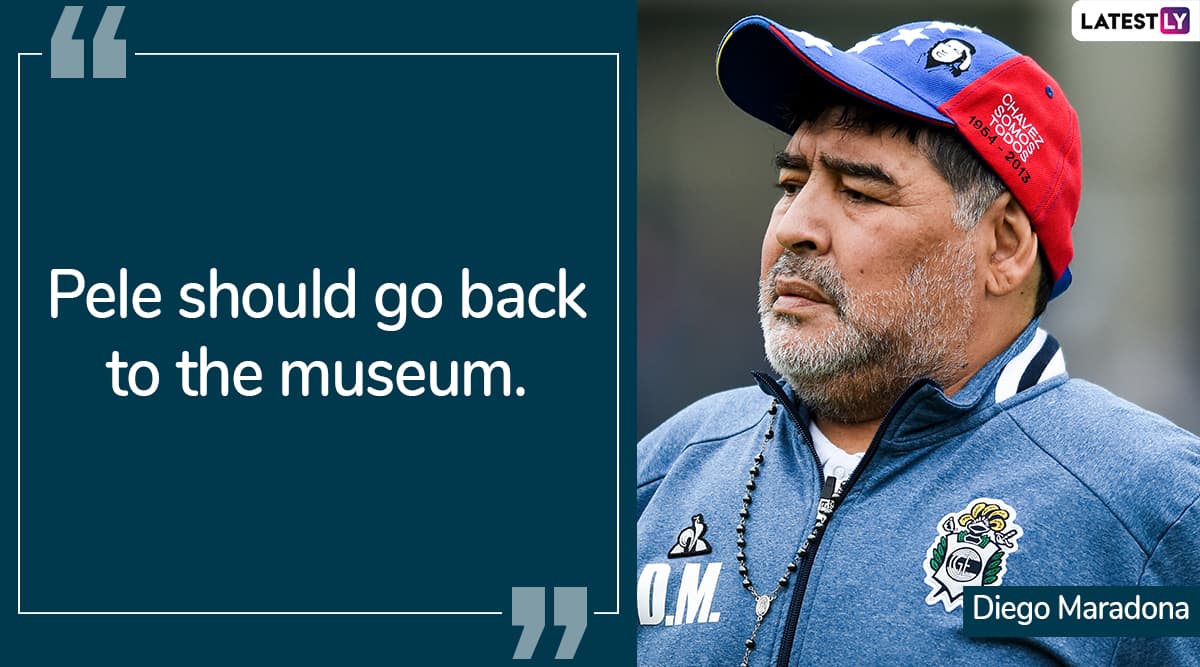 I am black or white, I'll never be grey in my life.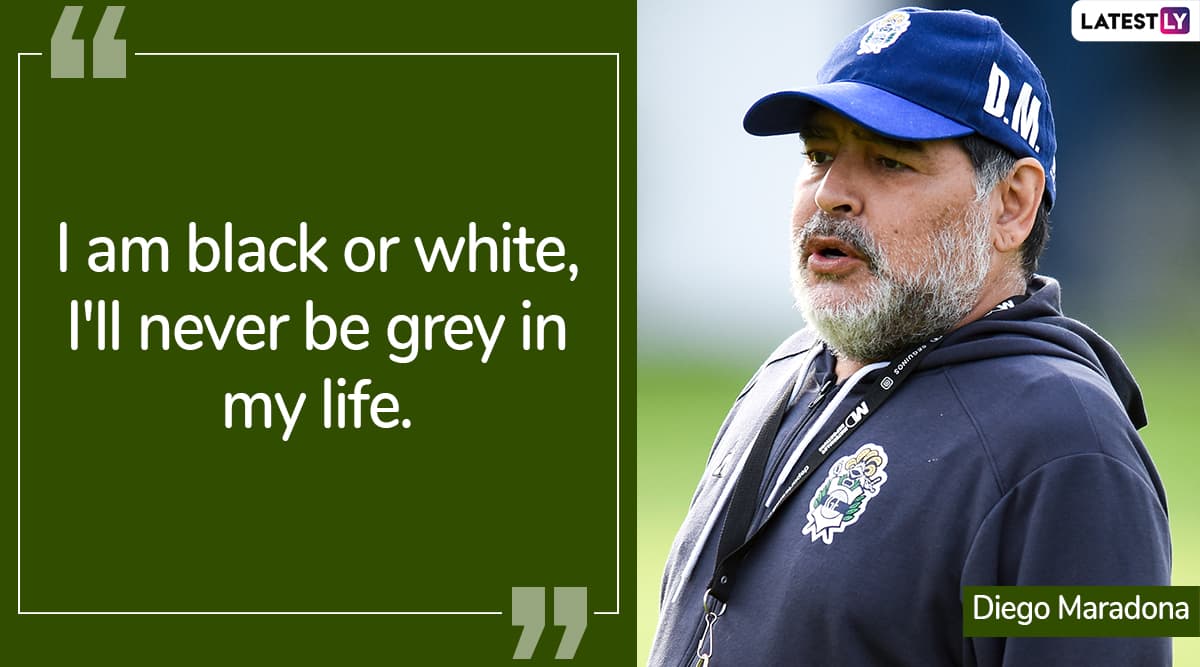 There would be no debate about who was the best footballer the world had ever seen - me or Pele. Everyone would say me.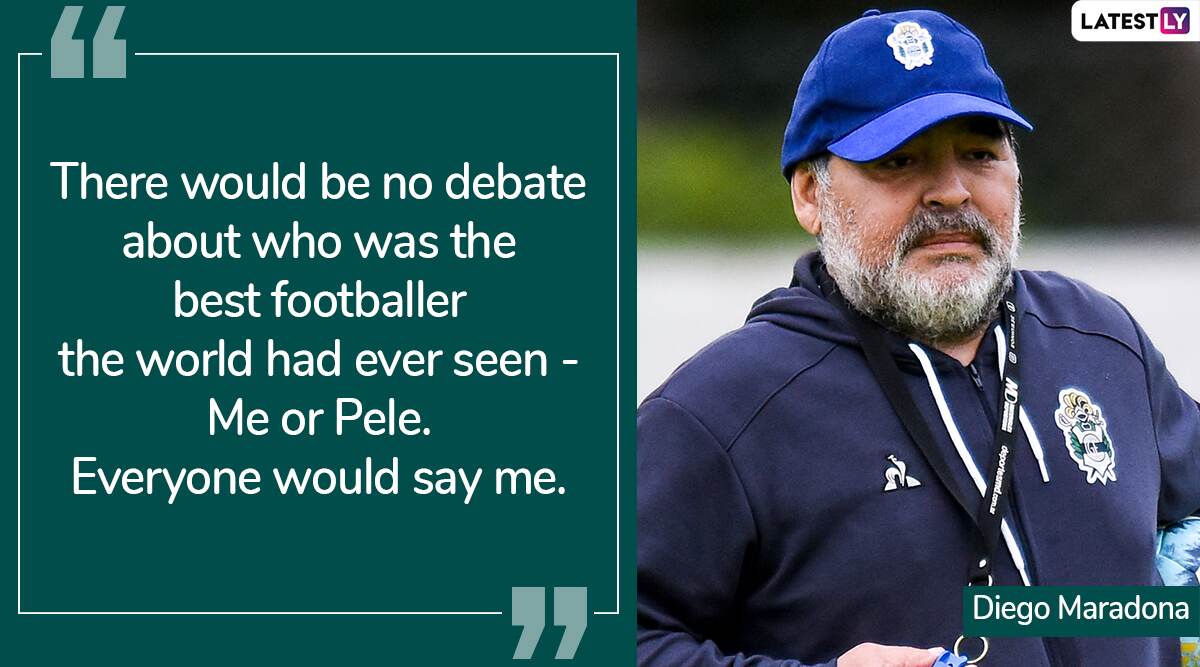 Messi scores a goal and celebrates. Cristiano scores a goal and poses like he's in a shampoo commercial.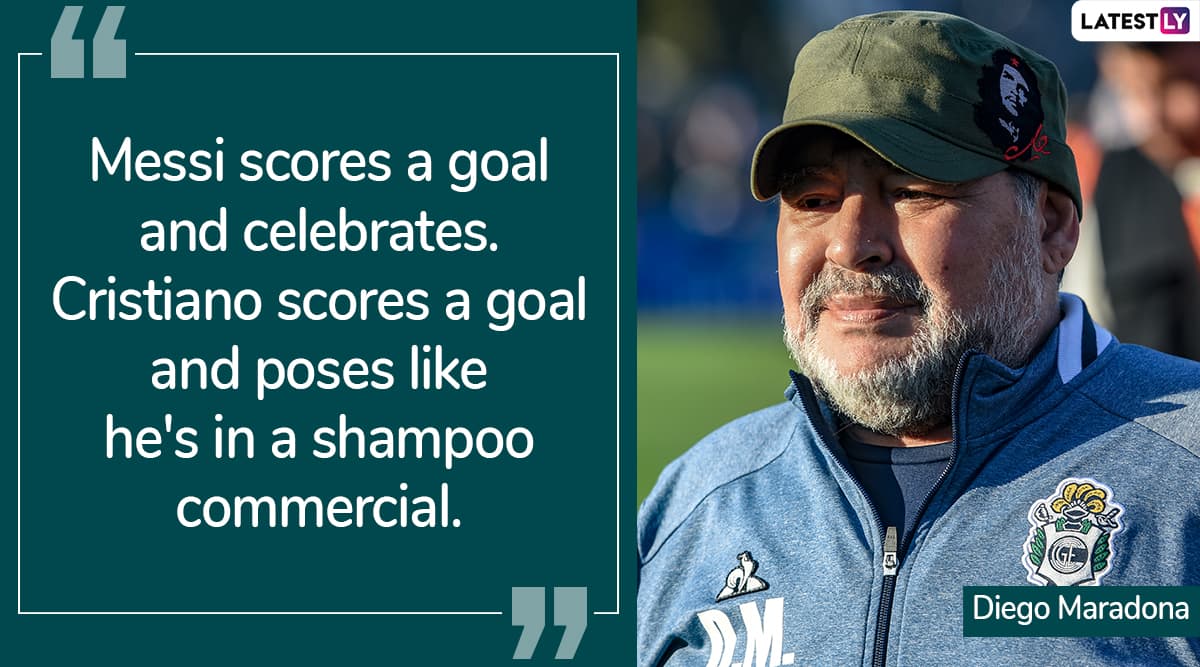 When people succeed, it is because of hard work. Luck has nothing to do with success.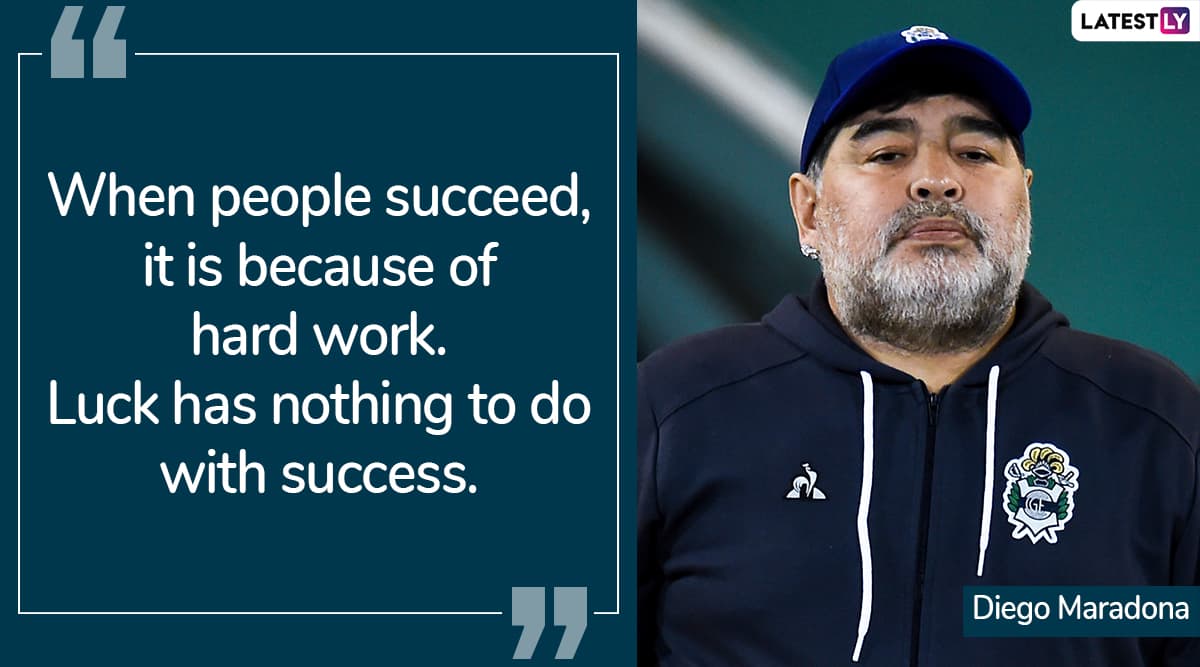 Even if there was a hand, it was the hand of God.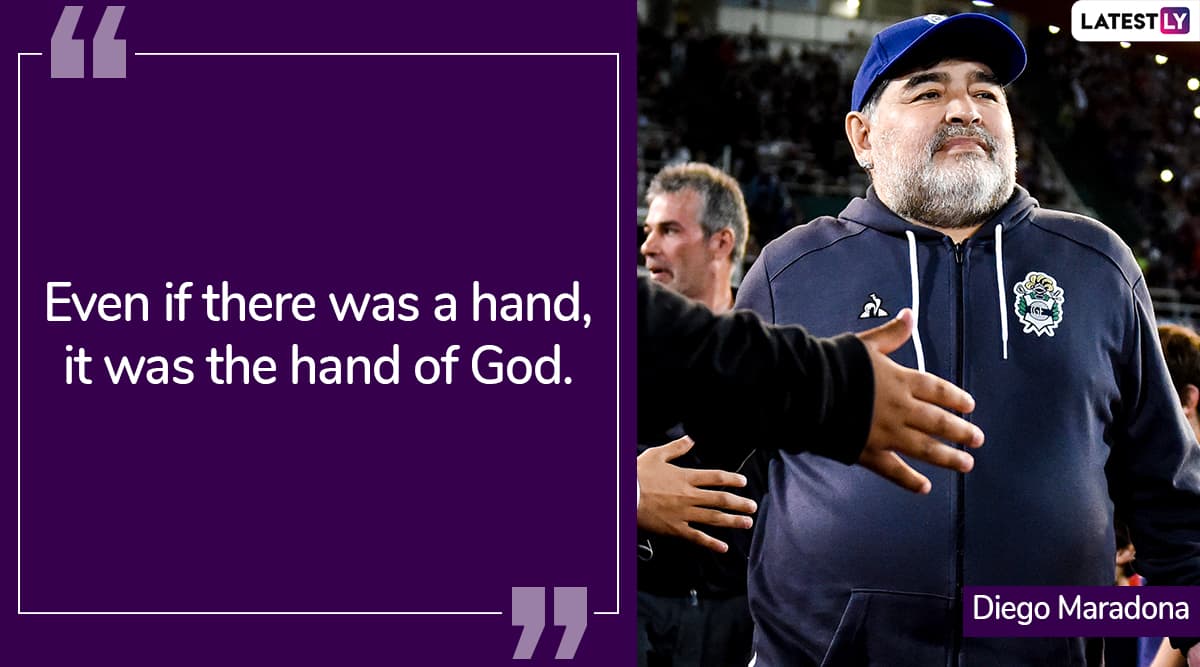 Messi is a really good person, but he has no personality.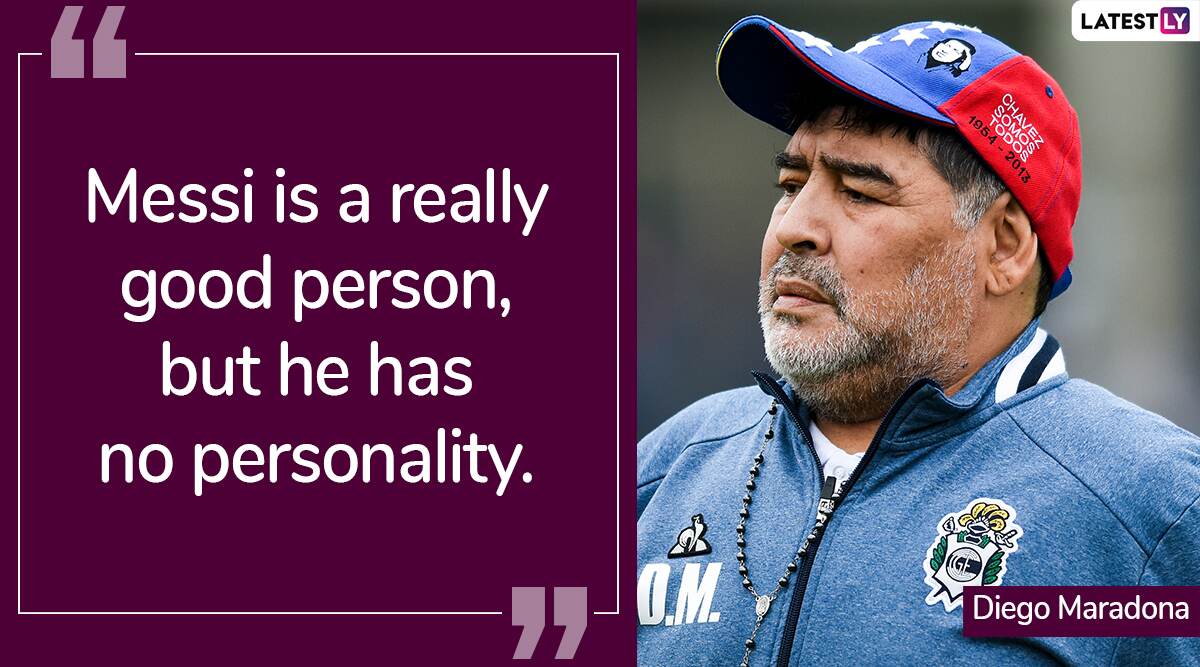 I am Maradona, who makes goals, who makes mistakes. I can take it all.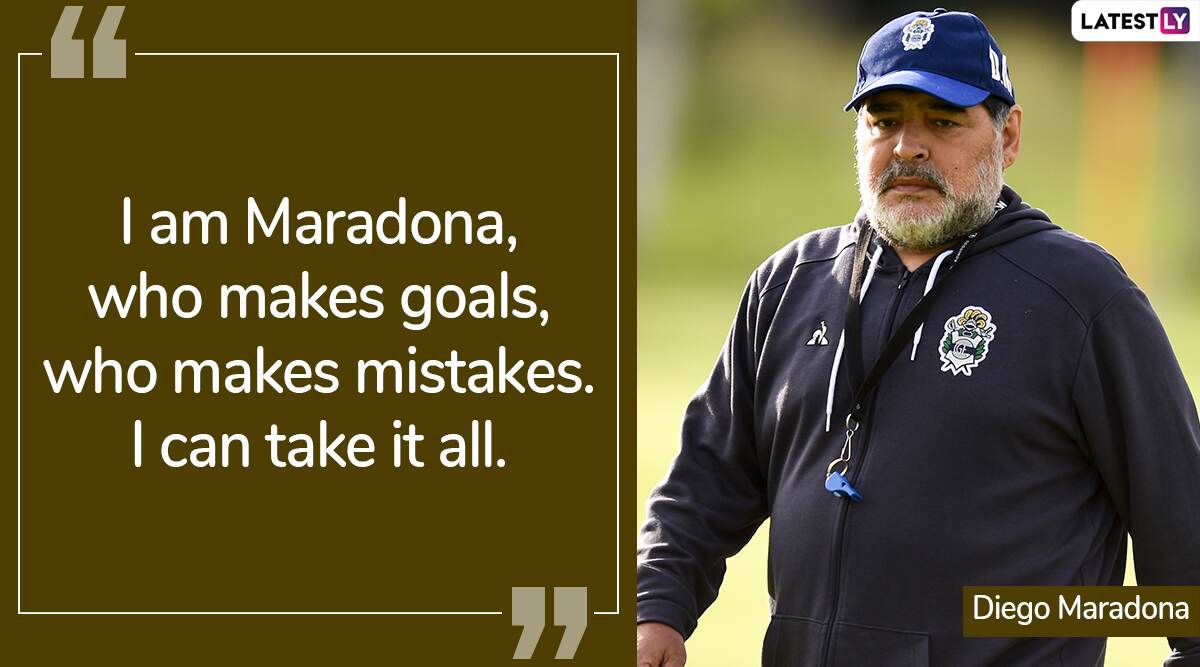 If I could apologise and go back and change history I would do. But the goal is still a goal, Argentina became world champions and I was the best player in the world.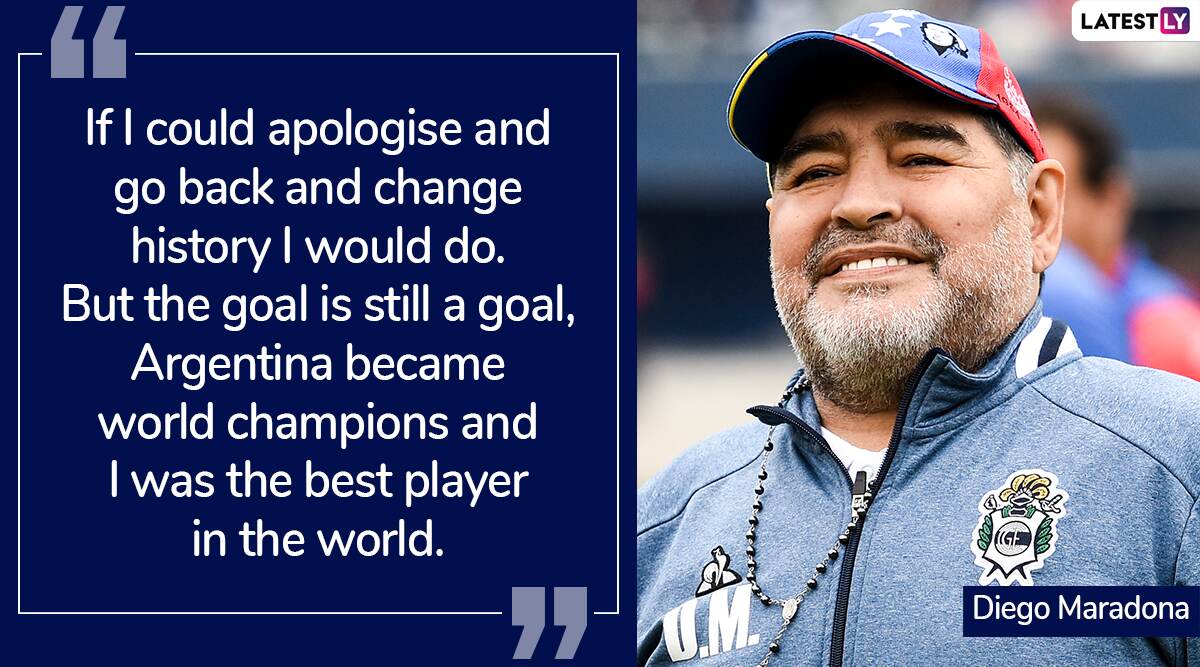 "They saw saviour arrive," said a famous football writer when Maradona was presented at Napoli. From a club fighting relegation battles season after seasons, Maradona gave Napoli two Serie A titles, one Coppa Italia, a  Supercopa Italiana and one UEFA Cup. "You have missed seeing this," the city put a poster on the walls of a cemetery in Naples after their first-ever Serie A title win.
But if he reached God level at Napoli, it was also there Maradona first laid the stone of his downfall. He left Napoli in 1991 after being suspended for two years on charges of drug addiction. Maradona left Naples alone and humiliated. His legacy in the city and in the footballing world - or outside it - still lives on. Happy Birthday Magician -- football's full-time angel, half devil.