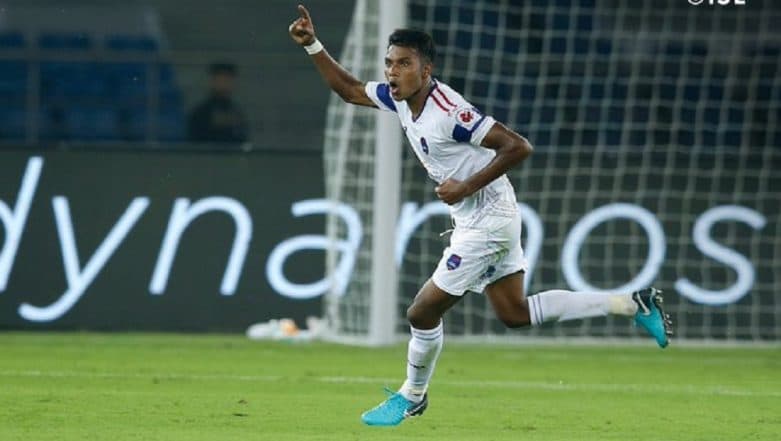 New Delhi, July 31: Delhi Dynamos player Rana Gharami -- suspended after Prednisone and Prednisolone metabolities were found in his system - has pleaded guilty and informed the All India Football Federation (AIFF) that he wasn't aware of the presence of banned substance in his medicine and took it only because it was prescribed by the doctor. In a letter to the AIFF, accessed by IANS, the player added that he wants the federation as well as the Chamber of Anti Doping Disciplinary Panel to allow him to play as it was a genuine mistake on his part.
"I have received the mail and acknowledge its contents. I would like to say I have taken this substance by mistake prescribed by a doctor under prescription not knowing that if it had a banned substance or not." ISL 2019–20: ATK Rope In Spanish Centre-Back Agustin Garcia Iniguez.
"I would appeal to the Chamber of Anti Doping Disciplinary Panel to please allow me to continue with my football career. If required to attend any hearing I can attend it, but I do not have any thing other than what I have already submitted in April to the NADA/AIFF with regard to my case," he wrote on Monday.
In a first in the Indian Super League, Gharami tested positive for use of banned substance. The league has a zero-tolerance policy for doping and Gharami was charged with a violation of the NADA Anti-Doping Rules and if the panel deems fit, the footballer can be barred from playing for four years. He was tested on January 31.As per the report, accessed by IANS, he was charged with presence of Prednisone, 20-B-OH-Prednisolone, Glucocorticosteroids in his sample.
Prednisone is used to treat conditions such as arthritis, blood disorders, breathing problems, severe allergies, skin diseases, cancer, eye problems, and immune system disorders. Athletes sometimes misuse it as it helps in increased energy and improves performance.