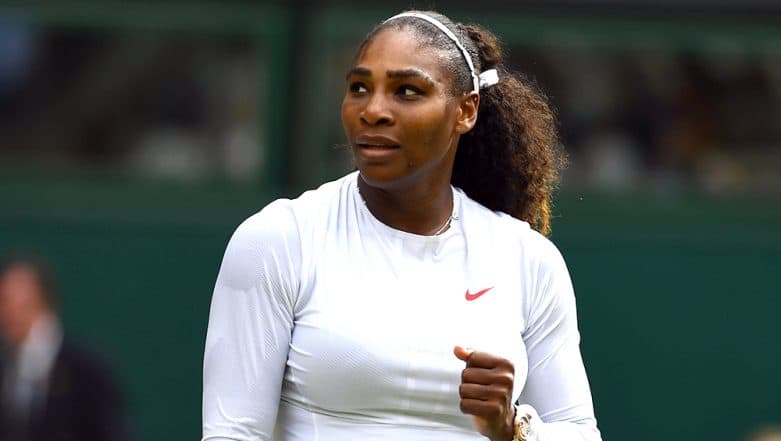 Wimbledon entered its second week on Monday and the 'Manic Monday' provided an exciting day of tennis as top seed Roger Federer and no. 2 seed Rafael Nadal won their respective matches with ease. Serena Williams also breezed through to the quarter finals of Women's singles. Karolina Pliskova, the only one left from the top 10 seed from the Women's singles was knocked out of the tournament and now Angelique Kerber is the top seeded player in the Women's singles.
As Wimbledon reaches Day 8, there is another exciting day of tennis in store for the fans. Though there would be no matches in the Men's singles, there are four matches lined up in the Women's singles. But all eyes will be on Serena Williams, who will be playing today and is in pursuit of her 8th Wimbledon Title.
Day 8, Order of Play: Top Women's Singles Quater- final Matches
[ 12 ] D. Cibulkova (Slovakia) vs J. Ostapenko (Latvia)- Court 1
[ 25 ] S. Williams (USA) vs C. Giorgi (Italy) - Court (Italy) - Centre Court
[ 11 ] A. Kerber (Germany) vs D. Kasatkina (Russia) - Centre Court
[ 13 ] J. Gorges (Germany) vs K. Bertens (Netherlands) - Court 1
What time Wimbledon 2018 matches start today?
Wimbledon 2018 matches today will begin from 5.30 pm. D Cibulkova vs J Ostapenko match will begin at 5.30 pm (IST). A Kerber vs D Kasatkina match will also begin at 5.30 pm whereas the other two matches will begin at 6.45 pm respectively.
Where to Watch Wimbledon 2018 Women Singles Quarterfinal  matches live telecast? On Which TV Channels in India?
All the matches of Wimbledon 2018, right from the third-round fixtures to the women's and men's singles final matches, Star Sports Network will be airing them on Star Sports Select 1 and HD.
Is there a live streaming of Wimbledon 2018 matches available online in India?
Digital and mobile platform Hotstar owned by Star India will be live streaming all the matches of Wimbledon 2018 for tennis fans who for any reason cannot catch the live action on television. So, get ready to watch the best of tennis - be it on TV or online!